It wouldn't be the lead-up to a Star Wars movie without a little bit of mystery and intrigue. There are a couple of players in Solo: A Star Wars Story that we don't know much about. One of them is Thandie Newton as the mysterious Val. Newton is one of the few black women to get a role in a Star Wars movie, but as Entertainment Weekly points out, they're keeping her character under wraps for the most part.
"She's tied to Beckett, that's how Han meets Val," says Lucasfilm president Kathleen Kennedy. "They've been partners a long time."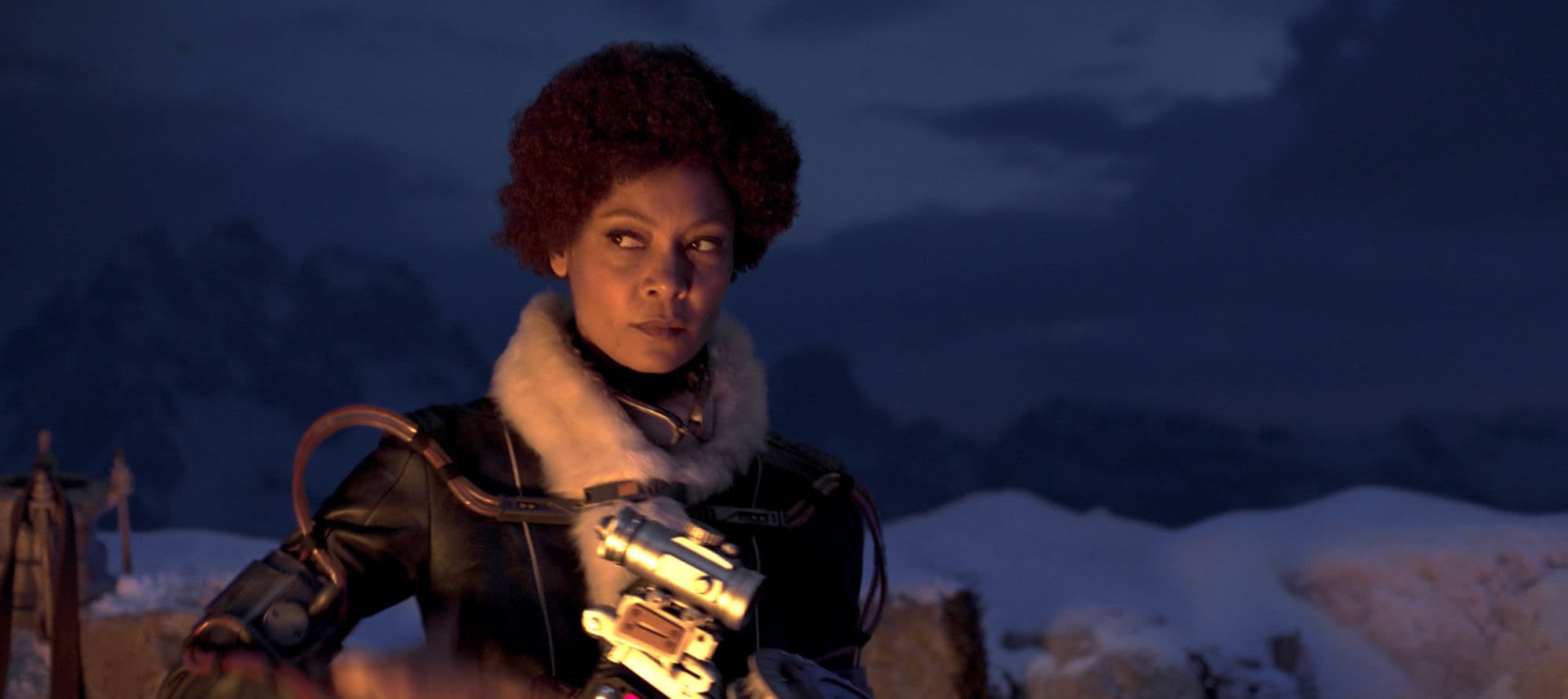 She attached to Beckett, who is the mentor character for Han — and we all know how mentors do in Star Wars movies. She's also a criminal who seems keen to carry around a rather large blaster.
Jon Kasdan calls Val "part of the criminal family that Han gets involved in."
Even worse for Han, she isn't that impressed with this wannabe smuggler that is trying to make a name for himself.
"I will say at first glance, doesn't necessarily have total faith in Han — as a lot of people he meets in his life tend to feel about him," Jon Kasdan says. "She's a little skeptical of this kid when she meets him. And her relationship with him goes in, I think, an … interesting direction."
Mentors usually end up on the wrong end of a blaster (or a lightsaber) in the Star Wars universe. If this movie continues the proud tradition of killing them off, then that "interesting direction" that Kasdan mentions could mean she becomes a villain. If Beckett is killed and she decides that Han is the reason why, then she could decide to get revenge. Perhaps Beckett could die late in the second act and Val deciding Han needs to die could be our third act.
Who knows? This is pure speculation, but there haven't been very many memorable female antagonists in the Star Wars universe.
Summary: Han Solo and Chewbacca's adventures before joining the Rebellion, including their early encounters with Lando Calrissian.
Solo: A Star Wars Story, directed by Ron Howard, stars Alden Ehrenreich, Emilia Clarke, Donald Glover, Woody Harrelson, and Thandie Newton. It will be released May 25th.
Enjoyed this article? Share it!