[#MayThe4th] Solo: A Star Wars Story Tickets On Sale At Midnight EST
Just in time to celebrate Star Wars day, tickets for Solo: A Star Wars Story are going to be available at Midnight (EST)/ 9pm PST.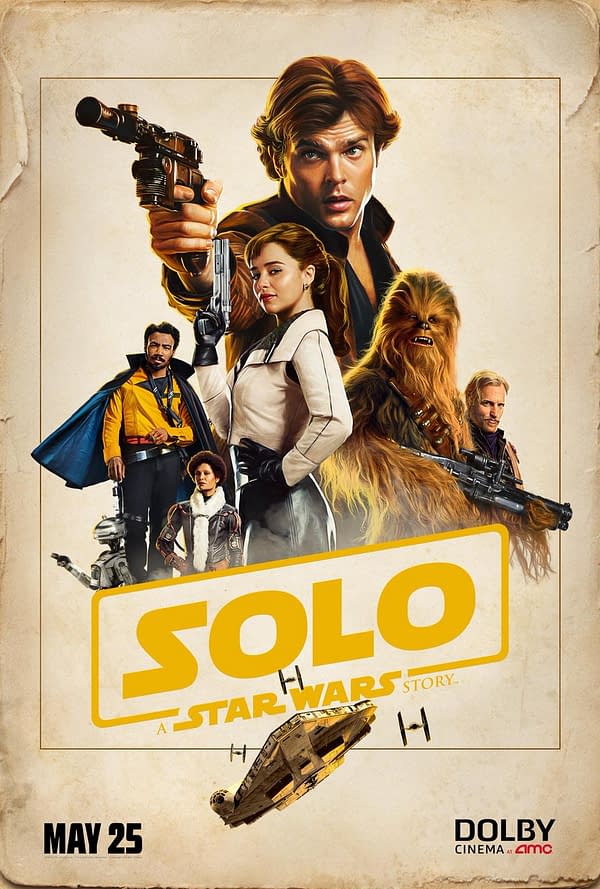 We've done a lot of talking about what we think Solo is going to be like- good, bad, indifferent. But it's worth mentioning that the early days of the galaxy's most (in)famous smuggler in his youth partnered with a heist film mixed with the sensibilities of Ron Howard director ought to make for the very least, an entertaining film.
Much like Rogue One: A Star Wars Story this 'stand alone' chapter in the Star Wars saga is meant to do just that- stand alone- but also compliment the existing films.
Alden Ehrenreich stars as Han Solo, who as it turns out was Lord and Miller's first pick for the character. The pair were let go from the project, and Howard was brought in to finish the production.
Donald Glover is Lando Calrissian, the smooth talkin' cape wearin' future leader of Cloud City and resistance General who helps lead the Rebel Alliance to victory against the Empire in Star Wars: Return of the Jedi.
Joonas Suotamo will play Chewbacca, Woody Harrelson is Tobias Becket, Emilia Clark is Qi'ra, Thandie Newton is Val, Paul Bettany is Dryden Vos, Phoeve Waller-Bridge is new droid L3-37, and Jon Favreau is alien Rio Durant.
The news about the tickets came from Deadline, which also points out that Rogue One also had their tickets go on sale 3 weeks before their opening day.
Solo: A Star Wars Story is set to open on May 25th 2018.