Danny McBride is Brian, Son Of Crocodile Dundee In New Film
Nothing says 1986 quite the way that Crocodile Dundee does. Who knew that after two additional films (both of which performed poorly) the Paul Hogan fronted downunder comedy might be ripe for a revisit in 2018?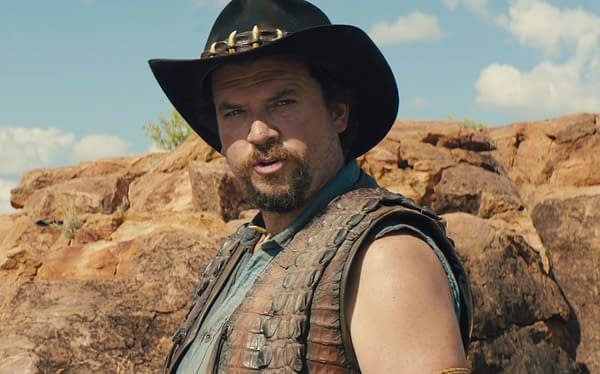 The answer, apparently, is Danny McBride. No seriously, look at this ridiculous yet hilarious teaser for what appears to be a film – although there are several lines of thought that maybe this is for a Super Bowl commercial or something other than a movie –
We do know, at least according to People, that this *is* an actual film.
"I'm not going to lie to you, to be a real Crocodile Dundee, I think 95% of it is the vest and then 5% is just being able to not fall down and stay on your feet," McBride said.
Danny will play Brian Dundee, son of the original Australian Crocodile Dundee, is apparently on the hunt for his father, who's been missing. Here's the description from the website, Dundeemovie.com: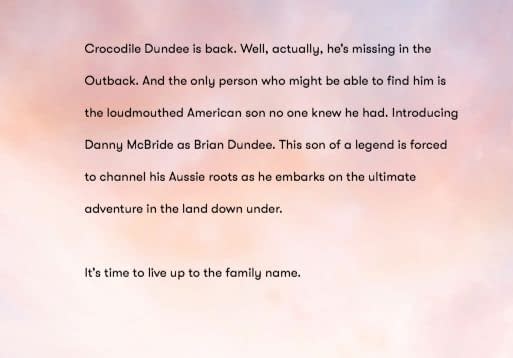 "Crocodile Dundee is a film that has stood the test of time," Paul Hogan said. "It was a defining moment in my life and one of my proudest accomplishments. Throughout the past few years, I've been thinking about how to bring Dundee to a new generation. I'm excited to introduce the new Crocodile Dundee to the world and look forward to sharing more news about those involved very soon."
Dundee: The Son of a Legend Returns Home arrives this summer.