"Zombieland" Writers Post Mark Hamill, Slyvester Stallone's Non-Cameos
The coronavirus pandemic dealt a debilitating blow across the entertainment industry. As Hollywood suspended productions globally, some like Zombieland writers Paul Wernick and Rhett Reese decided to make the best of the situation. The two decided to post completed scripts proposed to numerous actors like the late Patrick Swayze, Kevin Bacon, Dwayne Johnson, Mark Hamill, Sylvester Stallone, and Joe Pesci. All turned them down before Bill Murray agreed to cameo.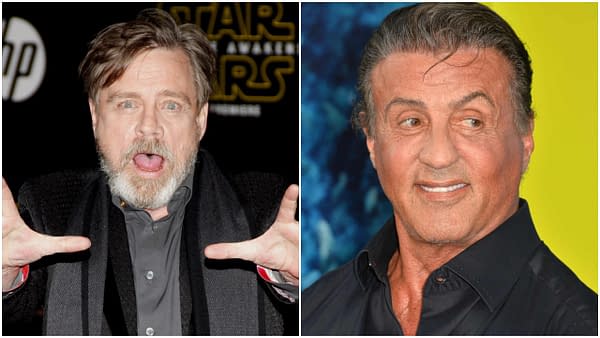 Wernick planned to periodically release the script pages of each proposed cameo. He already released Swayze's. He recently posted Hamill and Stallone's cameos. Since the pages reflect an earlier draft of the script, the names of some of the main characters are different. Tallahassee was originally named Albuquerque. Columbus was Flagstaff and Little Rock (Abigail Breslin) was Stillwater.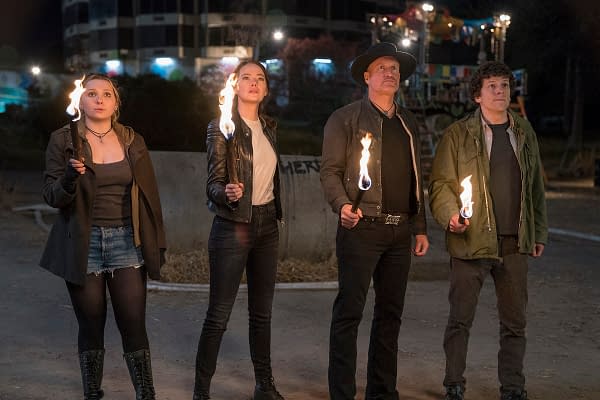 Albuquerque and Flagstaff make their way as original characters in Zombieland: Double Tap played by Luke Wilson and Thomas Middleditch, respectively. In the film, the characters are direct reflections of Tallahassee and Columbus played by Woody Harrelson and Jesse Eisenberg, respectively. Stillwater wasn't introduced in Double Tap.
As with Murray's cameo, the other scenes set up have the foursome of Tallahassee, Columbus, Little Rock and Wichita (Emma Stone) snooping in the subject's home. At some point, the group watches Star Wars and listens to the iconic John Williams soundtrack. A zombified Hamill appears and a "lightsaber" fight ensues.
Mark Hamill's Proposed "Zombieland" Cameo
Sylvester Stallone's Proposed "Zombieland" Cameo
Reese posted the Stallone script. He complimented the actor on his sense of humor.
As for what Wernick and Reese decided for Murray's cameo, their original idea for his Double Tap cameo involved his Ghostbusters castmates. The scene reunited Murray with Dan Aykroyd, Harold Ramis, and Ernie Hudson having the foursome play golf. Ramis' death in 2015 ruined any hopes from coming to fruitition.
Zombieland: Double Tap is available for home release.