Star Trek '09 Cast is Assumed in for Tarantino's Trek Film
It's been a bit since we've heard anything about that proposed Quentin Tarantino R-rated Star Trek film, but apparently it's still on the possible slate somewhere down the line. And, more interestingly, it would more than likely include the cast from the J.J. Abrams universe created with the launch of Star Trek (2009), which rebooted the cinematic franchise.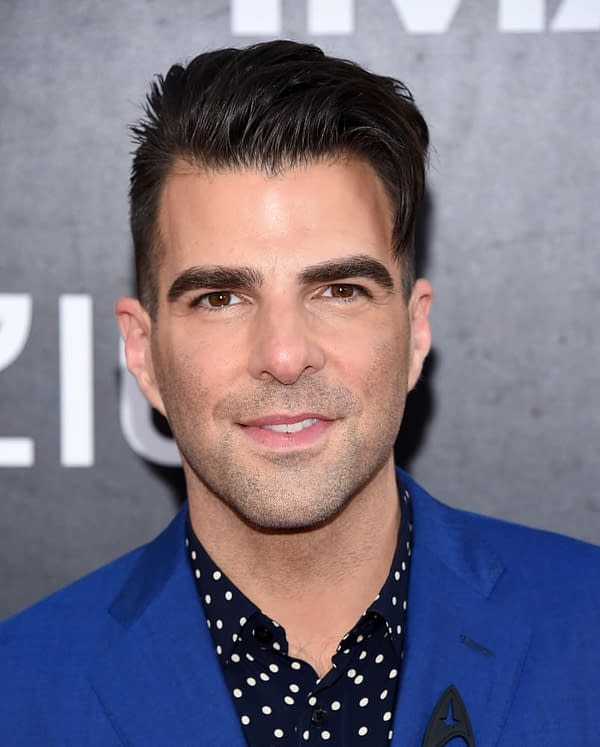 Zachary Quinto (nuSpock) broached the subject briefly in a recent appearance on the Happy, Sad, Confused podcast (which you can listen to here) saying:
My assumption is that it's with us. I mean, that's how it's been presented. I don't know. Look, until deals are done and contracts are signed and schedules are cleared, nothing is set in stone, so anything can happen.

My understanding is that Quentin had this idea and they were shaping it and forming it and he's off to do his Manson movie. And it would be after that that [the 2009 cast] would maybe go and do one with him, which is pretty exciting, pretty cool.
This falls in line with his previous statements about there being upwards of at least three script ideas for the upcoming fourth film in the relaunched Enterprise saga.
Theoretically though, this Tarantino film would come AFTER Star Trek 4, which will have the very first female director in the space franchise's cinematic history with SJ Clarkson. (Cinematic, that means films, not tv series.)
We'll let you know as any more information about the film franchise is confirmed.