Taika Waititi World War II Film 'Jojo Rabbit' Gains Sam Rockwell
Oscar-winning actor Sam Rockwell will be joining Thor: Ragnarok director Taika Waititi's upcoming World War II satirical farce film, Jojo Rabbit. We know, that's a lot to take in from a single sentence.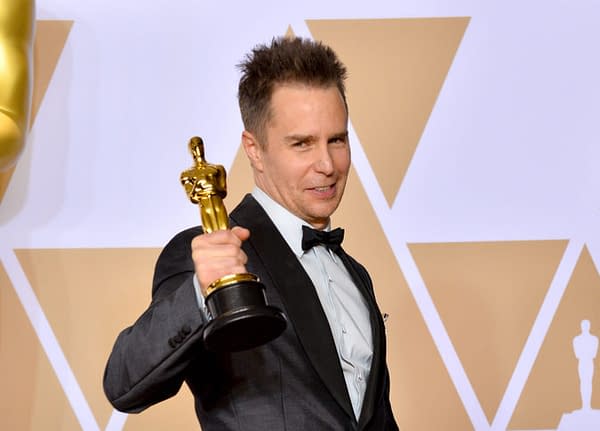 The FOX Searchlight film will center on a young boy named Jojo, who really wants to be part of the Hitler Youth and whose imaginary friend is Adolf Hitler. No, we're not making that up.
Jojo discovers a Jewish girl living in his attic and, after initially trying to find ways to get rid of her, begins to see her as "human". Again, still not making this up.
Scarlett Johansson is playing Jojo's mother, a woman who is secretly working for the resistance. Waititi will be playing Jojo's imaginary pal, Hitler. You guessed it: still not making this up.
The Hollywood Reporter says that Sam Rockwell (who recently swept the Supporting Actor categories at most 2017 awards shows for his role in Three Billboards Outside Ebbing Missouri) will play a Nazi captain who runs a Hitler Youth camp.
It's amusing to think that the three big names mentioned here all have the Marvel Cinematic Universe in common. Johansson and Rockwell both entered into the MCU in Iron Man 2 and Black Widow and Justin Hammer respectively. Waititi of course directed the fabulous third installment in the Asgardian saga, Thor: Ragnarok.
Sure, this film sounds like it's going to piss a lot of people off, but Waititi excels at presenting humor to audiences who may not "get it" without his directorial voice and vision. Production is rumored to be starting anytime now.