Taika Waititi Possibly Directing DiCaprio's 'Akira', Huge Tax Incentive to Film in California
It's been awhile since we heard anything about Oscar winner Leonardo DiCaprio's long gestating passion project; a live-action adaptation of groundbreaking anime film Akira, and Taika Waititi may be on board to direct.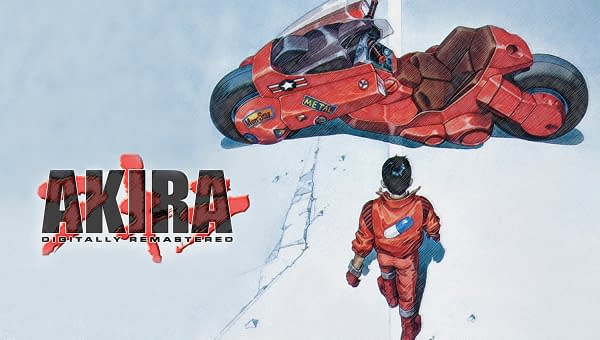 No, this is not a leftover April Fool's joke.
It sounds like production is ramping up as soon as this summer, with the California Film Commission granting a not so small tax incentive fo DiCaprio's Appian Way production company to film the production in California. The allocation was around #18.5 million.
Warner Bros. Pictures Executive Vice President of Physical Production and Finance Ravi Mehta said:
"We are thrilled with the opportunity to shoot Akira in California. The availability of top-notch crew members, plus the wide variety of location choices and predictable weather are second to none."
There was also a mention in Deadline's write up of the money news about a possible rumored name to direct- Thor: Ragnarok's Taikia Waititi. This is not the first time Waititi's name has been mentioned with the title, so maybe there is some truth to this.
Last year, the What We Do In The Shadows co-creator had even gone so far as to say he was looking at adapting the "Akira" book rather than the film, as well as confirming he was interested in casting primarily Asian teenagers.
"What I wanted to do was an adaptation of the books, 'cos a lot of people are like, 'Don't touch that film!' and I'm like, 'I'm not remaking the film, I want to go back to the book.' A lot of the people freaking out haven't even read the books, and there are six gigantic books to go through. It's so rich. But (the anime) Akira is one of my favourite films; my mum took me to see it when I was 13 and it changed my life.

Asian teenagers would be the way to do it for me and probably no, not, like no name, I mean sort of unfound, untapped talent. Yeah, I'd probably want to take it a bit back more towards the books."
Andrew Lazar is set to produce as well, and we'll let you know what else we hear as far as casting and production confirmations.