The Most Romantic Movies That Don't Suck: Valentine's Day Edition
Valentine's Day. Dreaded by many. Loathed for its relentless persecution of the lonely. Greedy cash-grab by corporate interests vying for your hard earned cash. Forget all that crap. Cuddle up with your sweetie, load up on popcorn, and watch our favorite Romantic Movies That Don't Suck: Valentine's Day Edition!
True Romance (1993)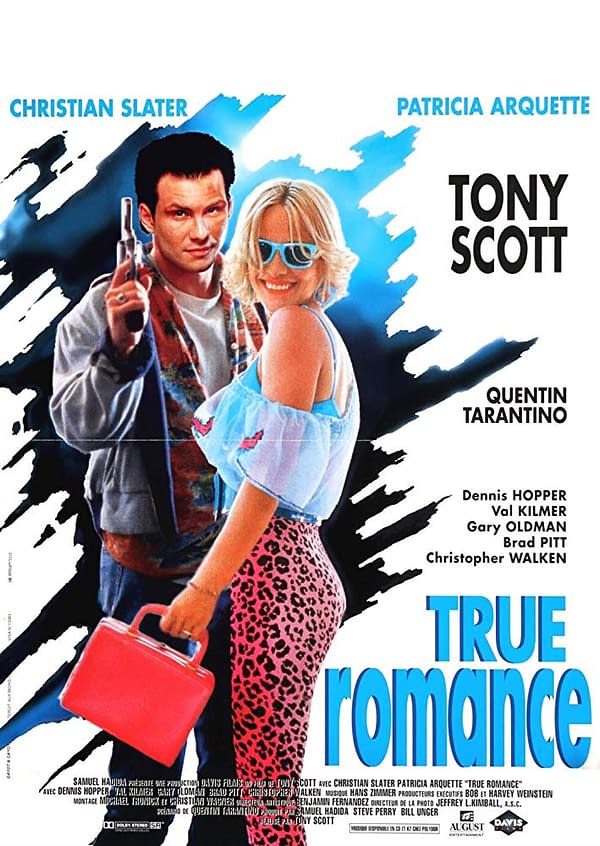 One upon a time, a virtually unknown screenwriter named Quintin Tarantino had one of his scripts made into a movie by cinematic auteur Tony Scott. Scott saw the story of Clarence (Christian Slater) and Alabama (Patricia Arquette) as a modern-day fairy tale, and famously changed Tarantino's originally scripted ending.
True Romance is the classic story of lonely nerd meets call girl, falls in love, steals her pimp's cocaine, and goes on a road trip. It's also a 1990's era Quintin Tarantino script, so there's some seriously problematic language being thrown around.
There's plenty to love, though, with fantastic performances from the leads, and cameos from a who's who of established and soon to be famous performers: James Gandolfini, Brad Pitt, Christopher Walken, Dennis Hopper, Samuel L. Jackson, and Gary Oldman put in some great, iconic work.
There's a ton frenetic energy being thrown around, all under the measured hand of a director who knew exactly what he was doing. And the disputed ending? We've seen them both, and Scott made the right choice.
Run Lola Run (1998)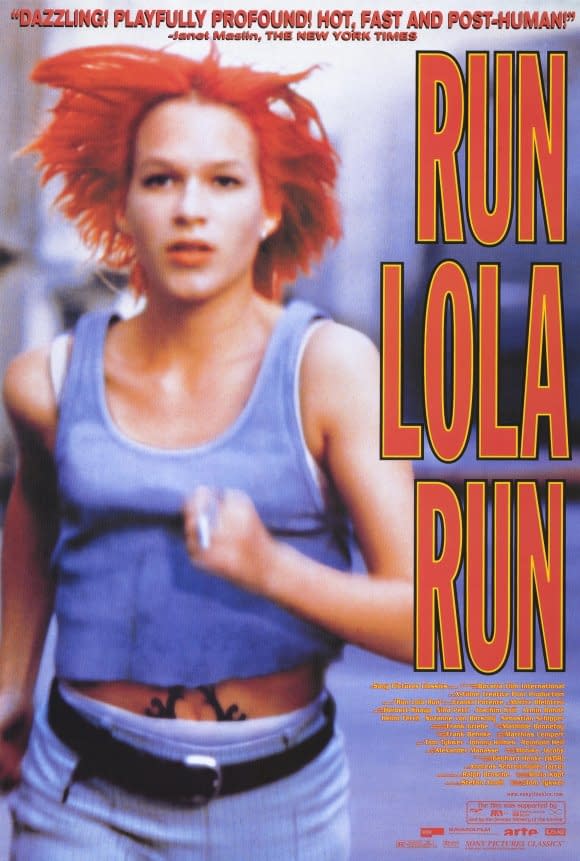 Franka Potente spends almost every moment of this movie running. Not jogging, running. Potente plays Lola, who's boyfriend Manni (Moritz Bliebtrue) just lost a ton of money that belonged to his mobster boss. Lola has 20 minutes to replace the money, or Manni is dead.
Sound simple? Well, it's not. Lola fails horribly, then starts over. Lola's love for her idiot boyfriend is so damned pure that she's able to travel back in time and try again. And again. And again.
Tom Tykwer directed his own script, and it's a break-neck production: you'll be as breathless watching the movie as Potente must have been, and the hard-driving techno soundtrack helps drive the action.
John Wick (2014)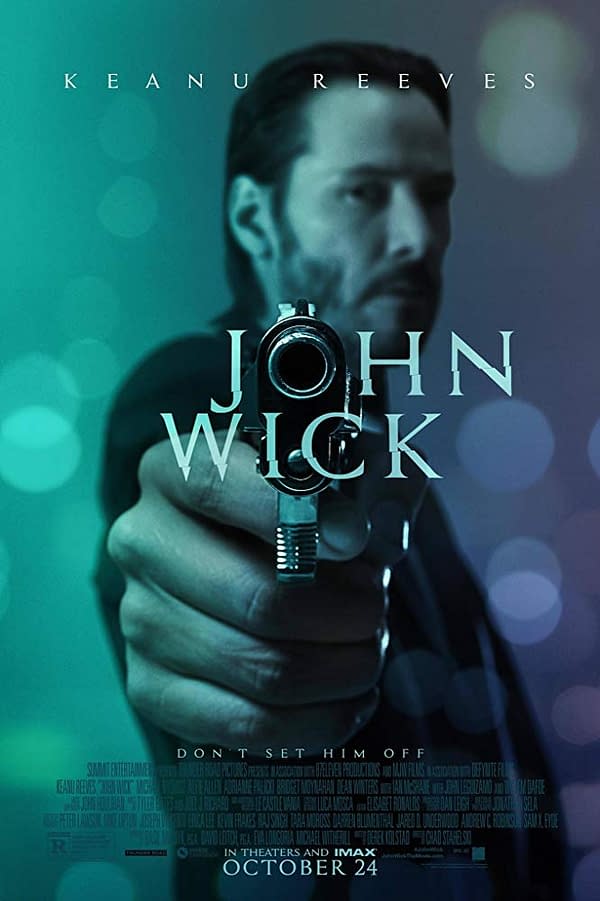 John Wick (Keanu Reeves) retired from his job when he met the love of his life. They lived happily for a while, then she died. Poor John was wrecked, but his wife left him a puppy, and he attempted to get through life with his new canine buddy.
Then the Russian mob came, and killed John Wick's dog.
Bad move, Russian mob. John Wick's old job? Yeah, he used to be an assassin so terrifying that the mob called him Baba Yaga. John tears through the town, exacting revenge one goon at a time.
Nothing, and we mean nothing, is more romantic than a dude killing the Russian mob as revenge for killing a dog. Plus, Keanu made the movie as a favor to some friends, which is pretty cool. The movie is ridiculous as hell, but it works.
Moulin Rouge! (2001)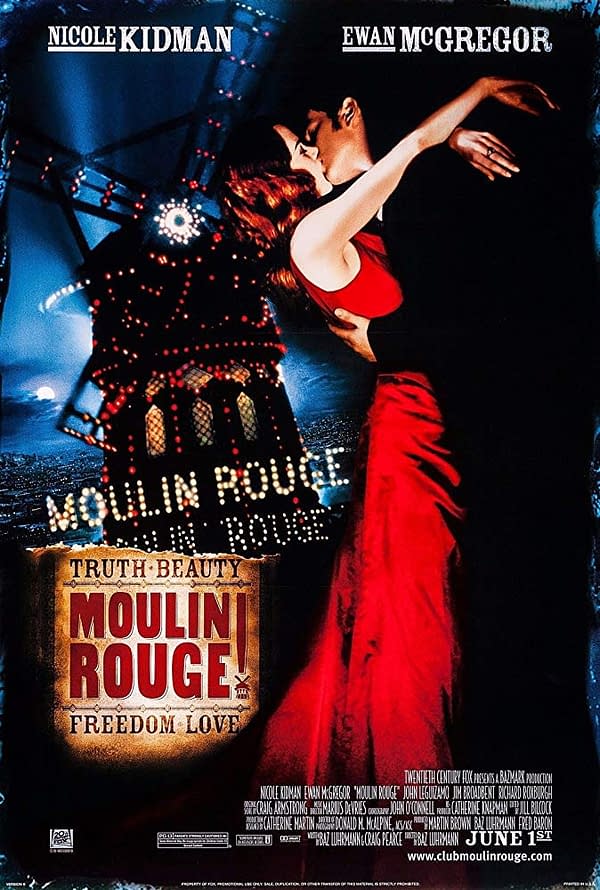 Writer/Director Baz Lurhmann teamed up with his wife, production designer/ costume genius Catherine Martin to eye-bomb audiences with one of the most audacious visual spectacles ever to hit the screen. That in itself is pretty damned romantic, but it doesn't end there.
Moulin Rouge! is a love letter to cinema, to pop music, and the anguish of heartbreak. The story of Christian (Ewan McGregor) and Sabine's (Nicole Kidman) doomed courtship is masterfully interwoven through a spectral, cinematic circus of the senses.
There's so much to love in Moulin Rouge!, but the real show-stopper is "El Tango de Roxanne," in which Jacek Koman's Narcoleptic Argentinian tries to console Christian. It's brutal, raw, and emotionally brilliant:
The Fifth Element (1997)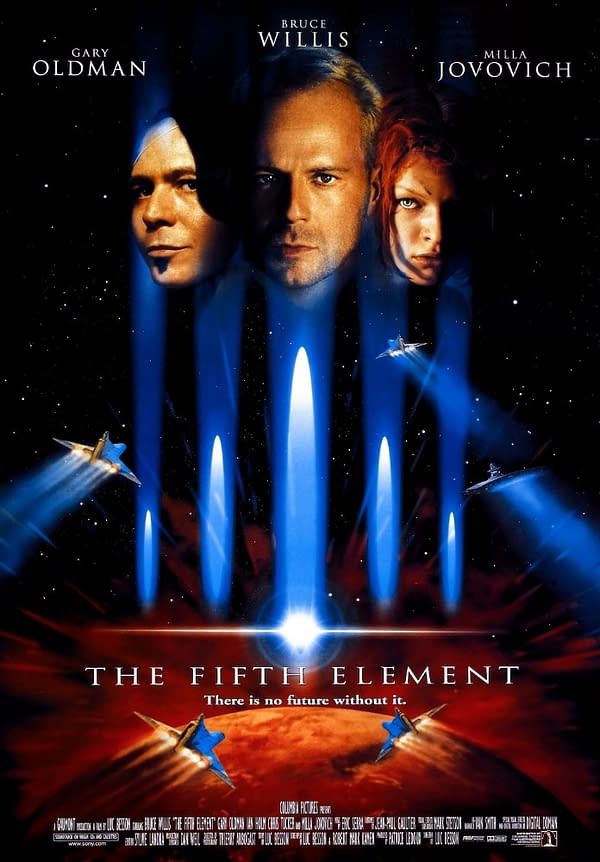 This may seem an odd pick, but what's more romantic than the power of pure, unbridled love being strong enough to save the world? Nothing, Jack.
Corbin Dallas (Bruce Willis) is a sad-sack cab driver who's about to lose his job. All of that changes when Leeloo (Milla Jovovich) lands in his cab, setting off a multi-planet chase to stop an alien menace from destroying the earth.
Luc Besson is at his best when he's making cinematic fables, and Fifth Element is the best he's ever been. The future is pop-candy bright, with a techno-hip hop beat and cool aliens. Sign us up, please!
Captain America: The Winter Soldier (2014)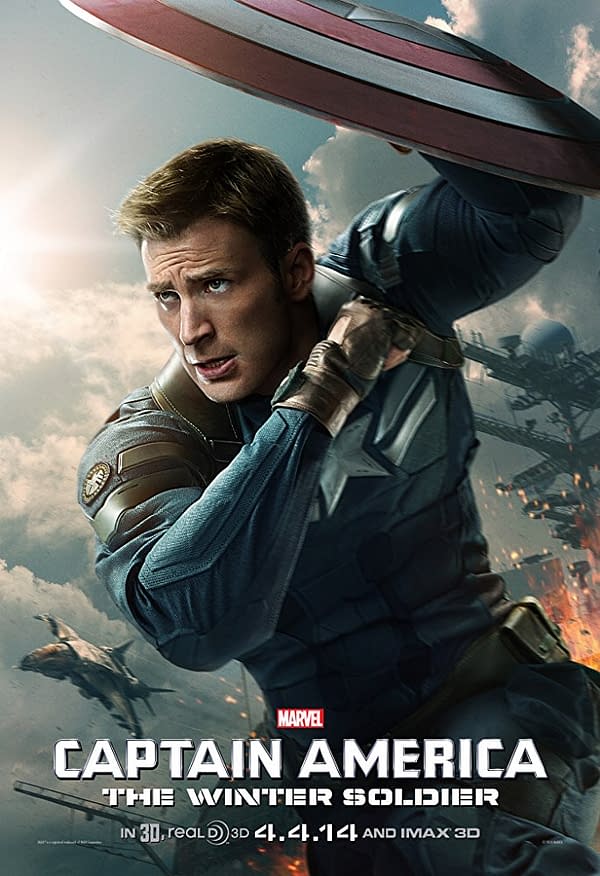 There is no greater love story than that of Steve Rogers (Chris Evans) and James "Bucky" Barnes (Sebastian Stan) have a bond so strong that World War 2, Death, and the Secret Shadow Government of the United States can't break.
Steve's love for Bucky is so strong that he's willing to do whatever it takes to help his friend, who has been brainwashed by Hydra to become their secret assassin. There's no purer love in cinema, and this truly epic bond plays out in every Captain America film.
And Bucky? He feels it, too. His last word before the Snap was Steve's name…
That's our list for the Most Romantic Movies that Don't Suck, what's on yours?