There Have "Been Talks" About An 'Alias' Reboot There is no doubt that everything that was old is new again. The idea of the reboot or bringing back television shows has become something we've just started to accept. "Oh there's a new season of Will & Grace on the way? All right, seems legit." The internet has brought tiny subcultures of fandom together in ways no one could have dreamed of in the 1990's. There will always be someone else out there that loves that obscure television show the way you do. It's great but it doesn't always work.
Entertainment Weekly attended a ATX panel of the writers room for the show Alias. The show ended in a way that could easily get the reboot treatment and it seems the idea has at least been floated to creator J.J. Abrams.
"It would be amazing to do it; we've even talked with J.J. [Abrams]," co-executive producer Josh Appelbaum said during the panel, which was moderated by EW's Sara Vilkomerson. "The right idea would have to come. We wouldn't want to do it unless it was absolutely perfect."
Appelbaum was joined by fellow writers and executive producers Ken Olin, Sarah Caplan, André Nemec, and Monica Owusu-Breen to talk about the show in detail and how they adapted to the changing times.
The panel had nothing but love for leading lady Jennifer Garner.
"Everything was done with enthusiasm, generosity, and warmth," Olin says, explaining that Garner insisted on doing her own stunts in the early seasons. "She was like a professional athlete. She was phenomenal… She had a great stunt double, but she wanted to do everything. She loved doing the stunts. Everything you could throw at her."
How their show changed in a post-9/11 world.
"It was a cosmic shift in the way all of us lived," Olin says. "I was shooting an episode with Sydney wearing a hood holding a bomb in her hand. The show was done always with a sense of humor. If we lost that sense of humor, we were losing the fundamental tone of the show. It took some time. Is this show even appropriate now? We got through it. It was strange then, but everything was strange."
Finally, how they all knew it was time to end. Garner was pregnant and ready to move on with her life.
"Jennifer was a huge star," Olin says. "She was now in her 30s and she really wanted a family. Jennifer, after five years, her contract was up and it was clear she needed this time to have her children and it seemed right. We had burned through so much story. It had a natural course."
They wanted closure for their main character which proved difficult.
"How do we resolve this story of a woman whose life had been ripped away from her and was out of control, to be able to give her that control back?" Nemec says. "If she could move on, then we felt the audience could move on."
As for closing the door on the Rambaldi story once the dark ending was pitched everyone knew it was right.
"Everybody got so excited," Appelbaum says. "He gets eternal life, but he's buried alive. Check, please."
The panel answered a bunch of other questions over on EW that fans of the original show should check out. As for that reboot? As we said everything that was old is new now. They didn't shut the idea down completely which means anything could happen.
---
---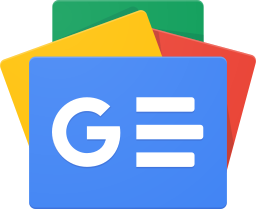 Stay up-to-date and support the site by following Bleeding Cool on Google News today!