We have a new trailer for Luca Guadagnino's remake of the classic horror movie Suspiria. The first trailer was a lot of cool shots, but this one gives people perhaps unfamiliar with this story a better idea of what they are in for. If this footage is anything to go by we're all in for something really, really cool later this year. We also get a first publicly released look at the footage released during CinemaCon.
If you're in New York or Los Angeles then you'll get a chance to see the movie earlier. When the trailer was released Amazon Studios announced that the release date in the two cities had been moved up to October 26th. Perhaps they are hoping a quick limited release will help garner more hype for this one.
Along with the trailer we also got another character poster, this time featuring Chloë Grace Moretz.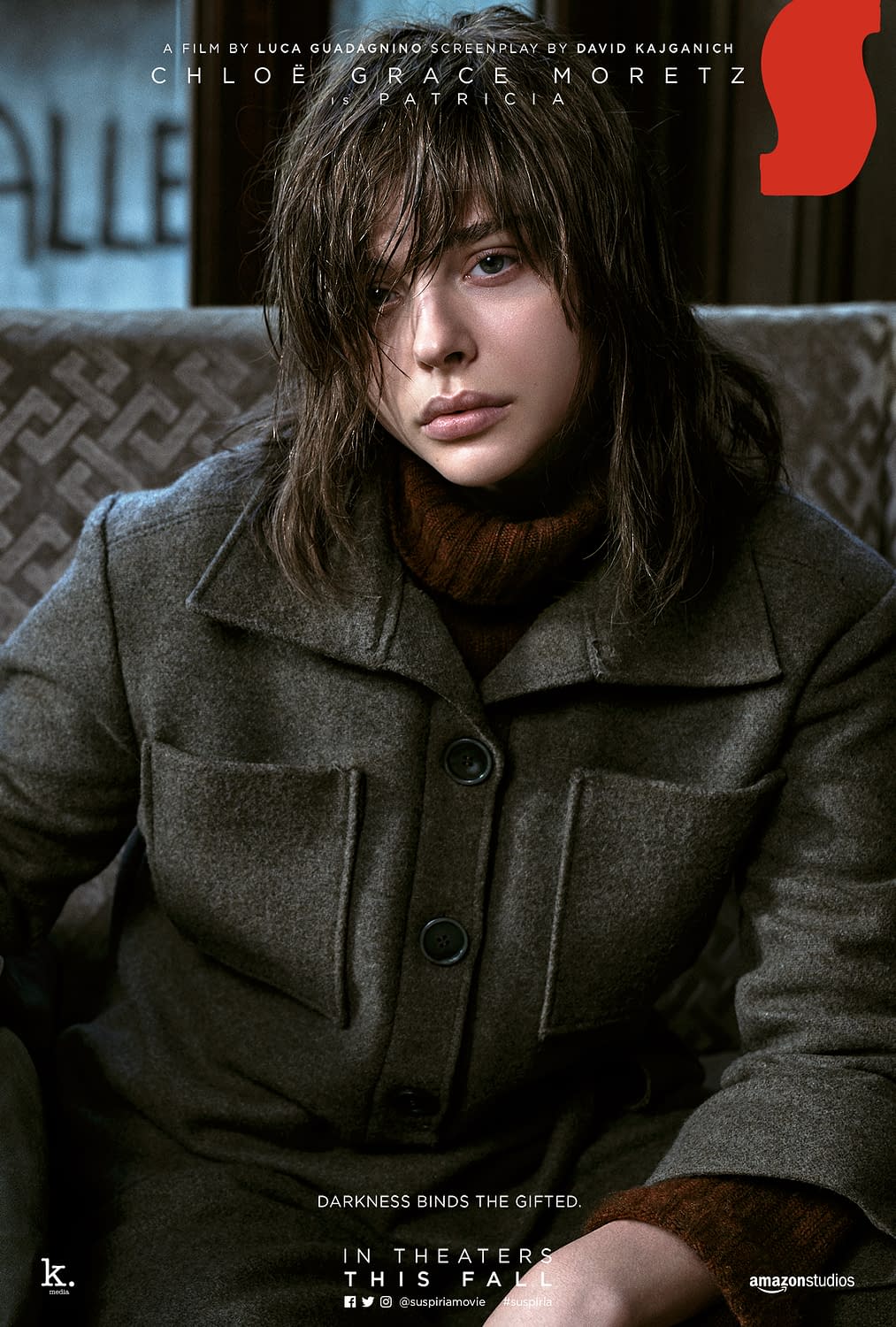 Summary: As a darkness builds at the center of a world-renown dance company, its artistic director, a young American new to the troupe , and a grieving psychotherapist become entangled in a bloody, sighing nightmare.
Suspiria, directed by Luca Guadagnino, stars Chloë Grace Moretz, Dakota Johnson, Tilda Swinton, Jessica Harper, and Mia Goth. It will be released November 2nd.
Enjoyed this article? Share it!