Tom Holland Tries To Trick Us Into Watching 'Iron Man 2' Again By Confirming Fan Theory
You can't make me watch Iron Man 2 again by promising to reward a fan theory Tom Holland. I don't care if it confirms that Peter Parker has been in a Marvel movie before, I don't care that it adds new depth to his adoration of Tony Stark, you can't make me watch that two hour trailer for upcoming Marvel movies again. I won't do it.
There are a lot of fan theories about the Marvel Cinematic Universe and we just found out that one is true. In an interview with The Huffington Post they asked him about the fan theory that Peter has been in a Marvel movie before. Specifically he was in Iron Man 2 in an Iron Man mask.
"It is Peter Parker. I can confirm that, that is Peter Parker. I can confirm that as of today. I literally had a conversation with Kevin Feige only 20 minutes ago. Maybe I've just done a big, old spoiler, but it's out there now. It's cool. I like the idea that Peter Parker has been in the universe since the beginning."
So now we know that Peter was there. The age and location make sense considering how the timeline in the MCU more or less works. It makes the connection between Peter and Tony a little more tangible since it's pretty obvious that Peter idolizes Tony a little. These are the little details that connect movies that Marvel specializes in and it is a cool little connection.
I still don't want to watch Iron Man 2 again for it though.
Summary: Following the events of Captain America: Civil War (2016), Peter Parker attempts to balance his life in high school with his career as the web-slinging superhero Spider-Man.
Spider-Man: Homecoming, directed by Jon Watts, stars Tom Holland, Robert Downey Jr., Marisa Tomei, Donald Glover, Zendaya, Tony Revolori, and Michael Keaton. Swing on down to your local theater and check it out on July 7th.
---
---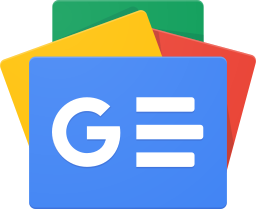 Stay up-to-date and support the site by following Bleeding Cool on Google News today!