Posted in: Movies | Tagged: han solo, jake lloyd, ron howard, star wars, star wars: the phantom menace, the phantom menace
---
Uh Oh: Ron Howard Once Defended Star Wars: The Phantom Menace, Calling It "Truly Amazing" We're afraid we've got some bad news for Star Wars fans excited about Ron Howard taking over director duties on the upcoming Star Wars Han Solo film. While Howard may be an Academy Award winning director, that doesn't mean he has the best taste when it comes to Star Wars films.
Back when Star Wars: The Phantom Menace was being released back in 1999, Howard wrote into Newsweek to defend actor Jake Lloyd from criticism published by the magazine.
"While your Buzz Wars, Episode One" piece was generally snide and insipid," Howard wrote in the letter, "the pot shot at nine year old Jake Lloyd was down right irresponsible."
But while Howard's defense of the child actor may appear noble, what Howard said next may chill Star Wars fans to their bones.
"I have no way of knowing how accomplished or professional he may have appeared during the principle filming, but I seriously doubt these 'insiders' are inside enough to have seen an edited version of the new Star Wars," Howard contined, "because I have and in my opinion, Jake Lloyd is terrific in the film (which, by the way, is truly amazing)."
That's right. Ron Howard thought The Phantom Menace was "truly amazing." Howard doesn't go into detail about how much Jar Jar Binks played into his verdict, but at this point it's probably safe to assume that Howard loved Jar Jar. He was probably his favorite character in the entire franchise, maybe tied with the Ewoks. Hell, he may even bring him back for Han Solo, since he liked The Phantom Menace so much.
A lot of time has passed since Howard defended his favorite movie, The Phantom Menace, so it's possible that he has learned the error of his ways… but with the Han Solo movie at stake, can we afford to take that chance?
Check out the full letter below:
---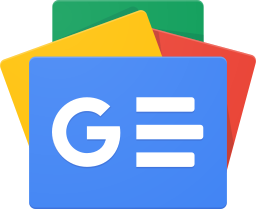 Stay up-to-date and support the site by following Bleeding Cool on Google News today!