Wanna See Imagine Dragons Music Video for 'Ralph Breaks The Internet'?
Wreck It Ralph 2: Ralph Breaks The Internet is coming, and we've got our first listen of the brand new Imagine Dragons track that'll feature in the closing credits of the film.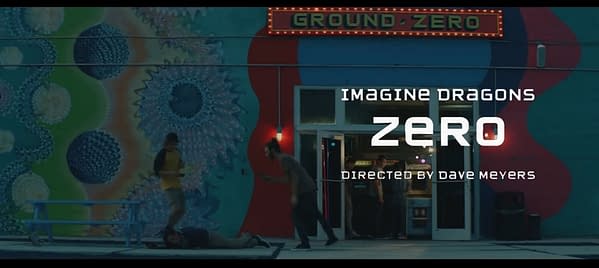 The new music video for "Zero" is pretty great, and features some hidden nods to the film (like a plush Ralph on the prize wall, and one of the cabinet games being Sugar Rush).
According to Imagine Dragons' lead singer Dan Reynolds, the film's emotional themes helped inspire the song.
"It's a pretty timely movie in a lot of ways in that it addresses some of the issues of identity and loneliness unique to this internet generation. Ralph's internal struggle for self-acceptance really resonated with us, and this song speaks to that.

The song is a dichotomy in some ways, with sometimes heavy lyrics over pretty upbeat instrumentation. The result is a tone that is somewhat bittersweet, which felt appropriate given the complexity of Ralph as a character."
Ralph Breaks The Internet co-director Rich Moore said of the song:
"It's a bold choice for an end-credit song because it's about someone who feels like a zero, someone who hasn't always felt worthy, someone who's allowed his entire sense of self to rely on a single friendship. When that friendship is threatened, there's a lot of insecurity."
Co-director Phil Johnston added,
"We can all relate to that feeling. But the song tells us we're not alone. They nailed the theme of the movie in a way that also makes you want to dance."
The soundtrack from Walt Disney Records releases on November 16th, and the film hits theaters on November 21st 2018.