Will Ferrell is set to write — along with Andrew Steele (Casa de mi Padre, The Spoils of Babylon) — and star in an original comedy, Eurovision, for Netflix.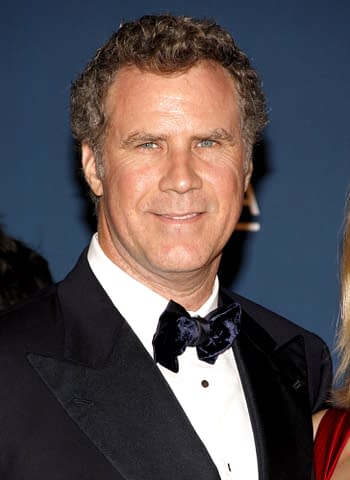 We assume the film will have Ferrell competing in The Eurovision Song Contest. If you're somehow unfamiliar with the contest, it's been around since 1956 and is an international singing competition. Acts such as ABBA and Celine Dion have been past winners.
The contest is more spectacle than serious singing competition. Currently over 40 countries compete, including Australia (why? who cares). The contest itself has several rounds lasting a considerable amount of time, culminating in a presentation of the top finalists. If you've never watched, I highly recommend it, as well as playing one of the numerous drinking games surrounding it (drink if a country awards points to their bordering neighbor, drink if an act has fire, drink if someone changes keys, if there's a wind machine, if the title of the song contains "love"… you get the idea).
The location changes per year, and the country with the previous year's winner hosts the next competition.
While not much else is known about the Eurovision film, we do know that longtime Ferrell collaborator Adam McKay (Anchorman, The Big Short, Step Brothers) will executive produce, and Ferrell and Jessica Elbaum will serve as producers.
It's an interesting move from the streaming giant, as it places one of the top American comedy stars in a very European (and Australian) oriented setting. One thing is for sure: I WILL be playing the same drinking game rules to Eurovision as I do to the song contest.
Enjoyed this article? Share it!