X-Men: James Mangold "Daphne Keen Carried Logan"
There's no doubt the biggest breakout star for Hugh Jackman's final outing as Wolverine in Logan (2017) was Daphne Keen. The young actress played Laura/X-23, a young female clone of Wolverine. The main difference between the two is Logan/James Howlett has three claws on each hand and a skeleton enhanced by adamantium. X-23 has two claws she can unleash from each limb. They both have a healing factor, but James' is declining due to the long-term effects the adamantium had on his body, allowing him to age regularly. Director James Mangold tweeted throughout Comic Book's watch party of the 2017 film. He revered Keen's performance throughout. "There's no way this film works w/o the remarkable Daphne Keen," he tweeted. "By the film's 2nd half, the tables have turned & she is carrying the entire movie as Logan has retreated in sickness & self-doubt. & of course, she holds the final frame."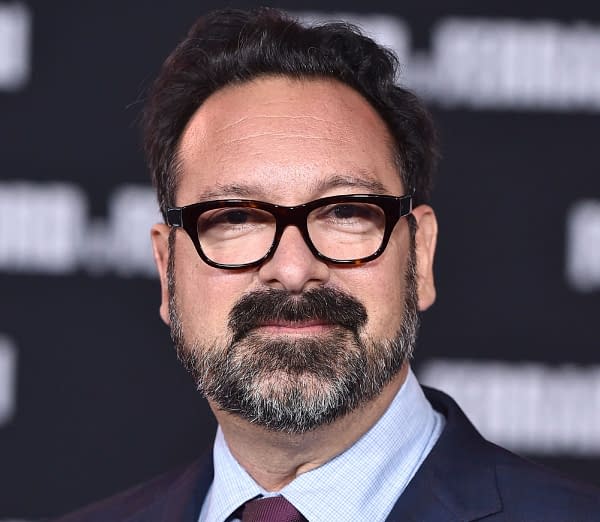 For the bulk of the film, Wolverine's barely able to keep himself together much less fight as his debilitating condition worsens. With Keen's inspirational performance, she became the "heart" of Logan as possibly foreshadowed in The Wolverine (2013), which Mangold also directed. X-23's fire and energy drove the film giving Jackman's Wolverine enough strength for his last stand. Following Mangold's tweet, the Aussie actor replied, recollecting Keen's blow-away audition. "When @mang0ld came up w the character of Laura, and that the movie was in essence about family we were worried about finding the right fit," Jackman wrote. "Until we met @DafneKeen. The first day we auditioned her … she punched me in the arm so hard, I was literally bruised the next day. Hired." Despite Disney's purchase of 20th Century Fox, Mangold remains hopeful for an X-23 film down the line with Keen returning unlikely as it is in the immediate future after talking with Cinema Blend, "Yes! Do I have an interest? Yes. Will it happen? At least in the near future, I doubt it." With so much existing canon, Disney isn't obligated to start from scratch when they finally decide to integrate the X-Men into the Marvel Cinematic Universe. Unfortunately, with no X-Men films announced for Phase IV, fans may have to wait a long while.