Fear the Walking Dead Season 4 Trailer: Looks Like (SPOILER) Survives The Walking Dead's "All Out War"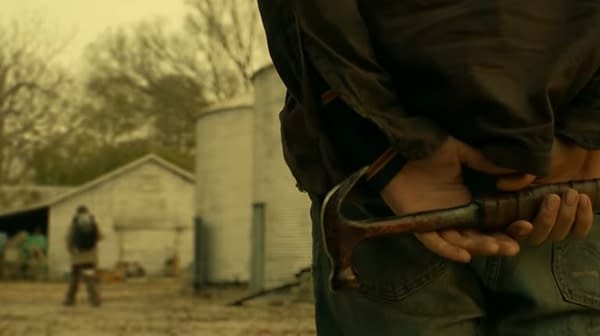 With only a little more than three weeks to go before Fear the Walking Dead unleashes its fourth season, AMC took to WonderCon to debut an official trailer for the series' eagerly anticipated return. With the series seeing a surge in both ratings and positive reactions from viewers, the series appears to be going for a soft reboot based on how different the look and vibe of the show is from the trailer; enhanced by the addition of some interesting new faces.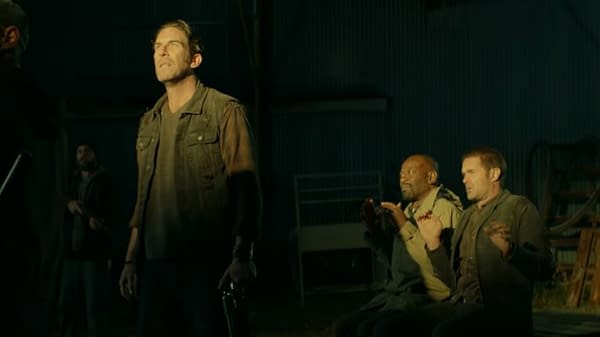 But it's this line from The Walking Dead's Morgan (Lennie James) — who will be joining FTWD this season — that has people assuming two things: (1) Morgan survives TWD's "All Out War" against Negan (Jeffrey Dean Morgan) and the Saviors (unless there's another "big fight" I'm not thinking of); and (2) at least part of FTWD's fourth-season timeline takes place either at the same time as TWD's timeline or possible ahead of it (unless TWD does its own time jump during their ninth season):
"Back east. There was a fight. Big fight. I didn't know how to make it stop. Good people died. I lose people…and then I lose myself." – Morgan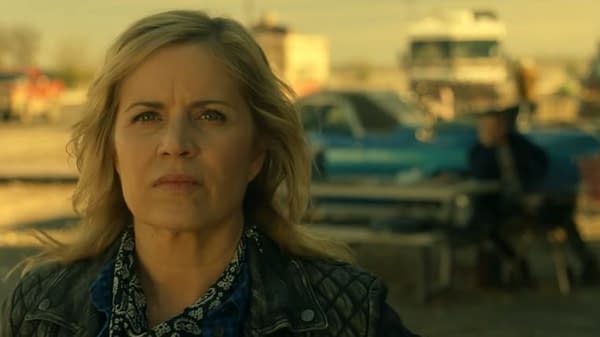 You can check out the trailer for yourselves here:
In season 4, we will see the world of Madison Clark (Kim Dickens) and her family through new eyes — the eyes of Morgan Jones (Lennie James), who is joining the story from the world of The Walking Dead. The characters' immediate pasts mix with an uncertain present of struggle and discovery as they meet new friends, foes, and threats. They fight for each other, against each other and against a legion of the dead to somehow build an existence against the crushing pressure of lives coming apart. There will be darkness and light; terror and grace; and the heroic, mercenary and craven, all crashing together toward a new reality for Fear the Walking Dead.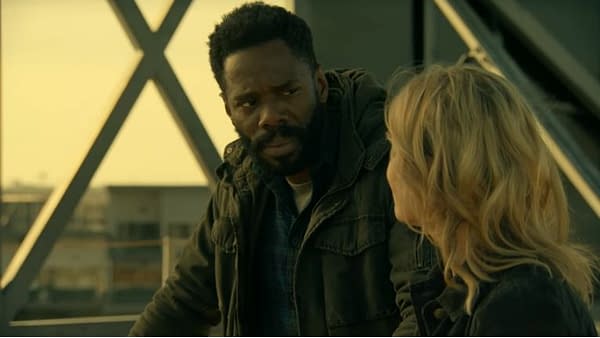 AMC's Fear the Walking Dead's fourth season stars Kim Dickens, Frank Dillane, Alycia Debnam-Carey, Colman Domingo and Danay Garcia; as well as new series regulars Lennie James, Garret Dillahunt, Jenna Elfman and Maggie Grace. Produced by AMC Studios, the series is executive produced by Scott M. Gimple; showrunners Andrew Chambliss and Ian Goldberg; Robert Kirkman; David Alpert; Gale Anne Hurd and Greg Nicotero.
Fear the Walking Dead season 4 premieres Sunday, April 15th at 10 p.m. ET/PT, following the extended season 8 finale of The Walking Dead; with FTWD airing at 9 p.m. ET/PT beginning Sunday, April 22nd.