MoviePass Announces MoviePass Ventures to Acquire, Distribute Films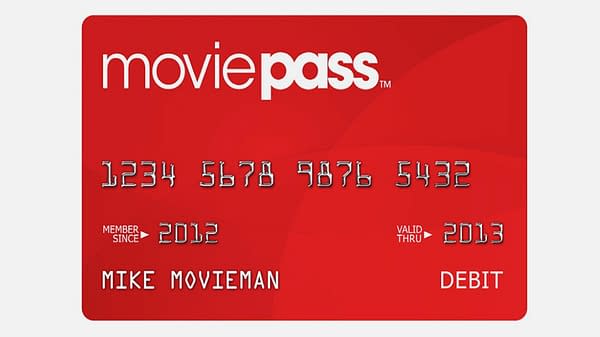 In what seems like an altered version of the old cliche, "…but what I really want to do is direct," MoviePass is looking to go from offering you discounted tickets for the movies you want to see to – hopefully – giving you the movies you want to see directly. Looking to make a big impact during the early days of this year's Sundance Film Festival, the subscription service announced that it was creating MoviePass Ventures, a subsidiary that will co-acquire films with film distributors.
While specific details on MoviePass Ventures are still unknown, the plan is for acquired films to be made available across a series of platforms, including streaming, on-demand and DVD/Blu-ray. The announcement and initial roll-out coincide with a day of pitch meetings with indie players; and panels with Elijah Wood, producer Daniel Noah, producer Lisa Whalen and MoviePass CEO Mitch Lowe.
In a statement announcing the move, Lowe stated that the time had come for MoviePass to not only boost box office film attendance but also enjoy some of the profits from it: "It's only natural for us to double down and want to play alongside [distributors] – and share in the upside."
For Lowe, MoviePass' move into providing original content is just a natural evolution that he's seen happen at other services such as Netflix. So far, "change" has seemed to work for the service: after being purchased by data analytics firm Helios and Matheson, MoviePass restructured its business plan and dramatically reduced the monthly membership fee from $50 to $9.95. To say that had an impact on the service's subscription rates would be an understatement: in 2016, there were 20,000 subscribers before the change; currently, there are more than 1.5 million subscribers.
Which isn't to say that MoviePass doesn't have it's problems, with the biggest and most obvious one being that it's currently not making money – and that's a problem. The service pays full price to theaters for tickets (which can average $15 per in cities like NYC), and then subsidizes a large chunk of the cost to be able to offer discounted rates. MoviePass is depending on the accuracy of its analytics to establish a strong market share and the value of its customer data to offset costs. To that end, MoviePass is hiring Natasha Mulla as chief marketing officer to engage customers in cheaper-ticket markets like Dallas and Nashville as a way to help reduce ticket prices for consumers in higher-cost markets.
One other sticking point that MoviePass must also overcome: push-back from some of the major theater chains. AMC has minced words when it comes to their criticism of the service, calling into question its entire business model and predicting its demise.