Fox Hitting Snooze on '24' Pilots, Still "Very Open" to Bringing Franchise Back
For some time now, Fox has had two potential new 24 series in development. The first concept was a real-time legal action/thriller from 24 executive showrunner Howard Gordon and Jeremy Doner – one that went beyond the script stage and into further development and reworking. The second concept was a prequel to the original series that showcases the backstory of CTU agent Jack Bauer, from Gordon and 24 co-creators Joel Surnow and Bob Cochran.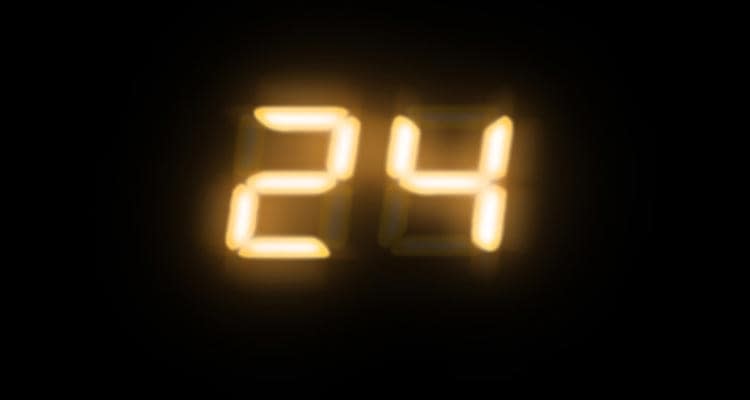 But as different as the two approaches were, unfortunately there is one thing they have in common: neither pilot is moving forward at the network, confirmed on Wednesday by Fox Entertainment CEO Charlie Collier during the Television Critics Association (TCA) winter press event. Calling it "a blessing" to have the 24 "legacy" and feeling that the network has a "responsibility to bring it back," Collier admitted that the network was "not announcing anything" – stressing that the network takes the franchise "very seriously" and will only greenlight a project "when we get it right." The 24 producers are expected to pitch new approaches to the franchise in the near future.
In a conversation with Deadline Hollywood after the TCA session, Collier discussed the network's approach to the franchise further:
"The power of these franchises is not to be toyed with, and 24 was an iconic moment in television, and when and if we bring it back, it will be because the creators and writers feel like they have the right story to tell, they can honor the franchise and the studio and the network feel the same way. I d be very open to working with Howard and everyone else but nothing new to report."
The Emmy Award-winning original series ran on Fox for eight seasons, with limited series 24: Live Another Day starring original lead Kiefer Sutherland serving as a follow-up. The network attempted to reboot the franchise with 24: Legacy, which aired for only one season.