'A.P. Bio' Season 2, Episode 1 "Happiness": I Am Jack's White Gold [SPOILER REVIEW]
NBC's little-sitcom-that-could A.P. Bio rang the first period bell on its sophomore year Thursday night, with anti-teacher extraordinaire Jack Griffin (It's Always Sunny in Philadelphia's Glenn Howerton) setting his sights on the fame and fortune that comes from a marketable, best-selling "philosophy." With his plan to ruin Miles (Tom Bennett) completely shredded after a season one finale Karmic boomerang from earlier in that season (we still love you, Allisyn Ashley Arm's Heather!), Jack's put together a "Plan B" to escape the clutches of Toledo, Ohio…Whitlock High… and Principal Durbin (Happy!'s Patton Oswalt).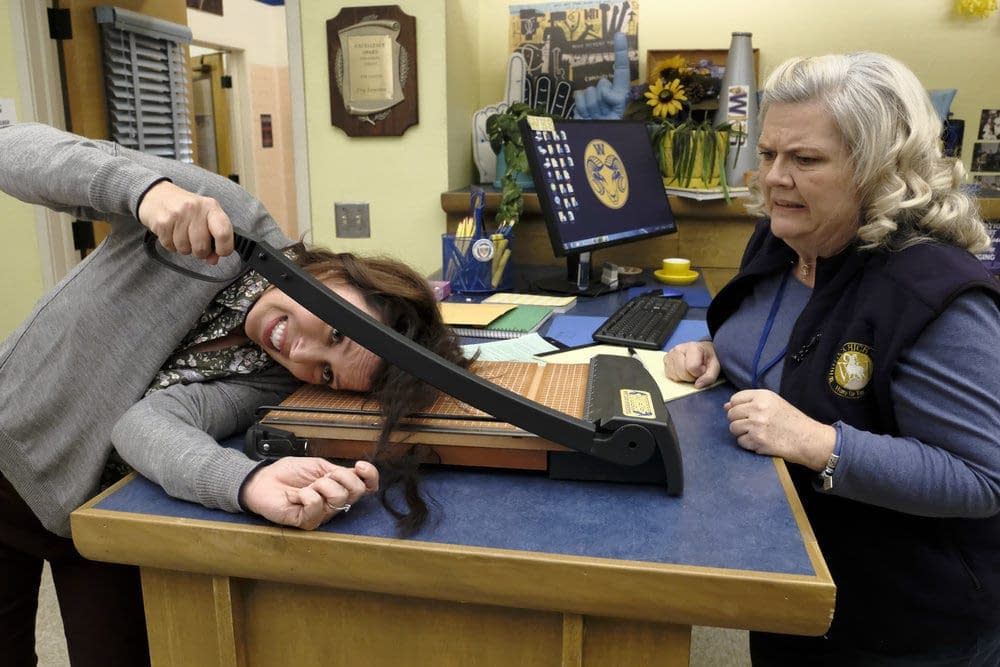 His plan? Take a deep-dive into Toledo, Ohio culture, derive a theory on "happiness" the masses will love, write a book on the experience, and not let the door (or a bully from his past) hit him on the way out of town – and still, not a single lesson of Advanced Placement Biology will be taught… but that doesn't mean there still won't be some lessons to be learned.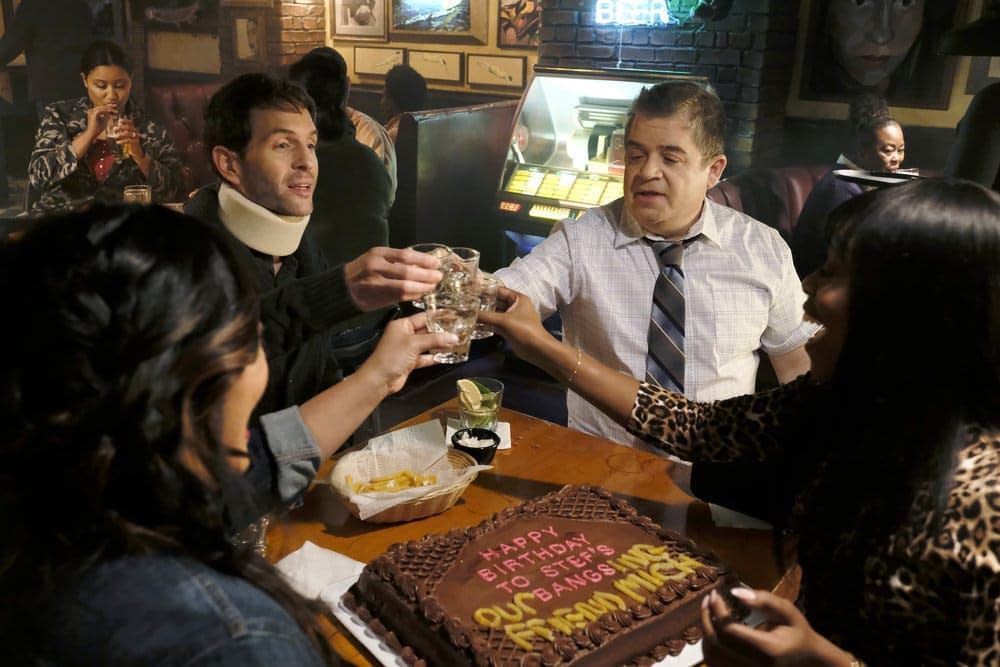 A.P. Bio s02e01 "Happiness": With no archrival to combat, Jack sets his sights on a new mission: write the most brilliant philosophy book ever and get out of Toledo for good. Stef and Mary forget a special day for Michele. Helen forgets to order routine maintenance for the copier causing mass hysteria at Whitlock.
Which brings us to "Happiness," which gets an "above average" passing grade for two main reasons. The first is that it checked off all the right boxes (and then some) on my scorecard for pilot episodes – or in this case, season-return episodes. I was reintroduced to the characters while new faces were also blended nicely into the mix. The main storyline put Jack and the students in situations that reminded me of their first-season dynamics – as well as seeing some growth and positive development in Jack's relationship with his students. The book storyline is a solid second-season backdrop for what's to come, and the awards season was an effective way to introduce Jack's idea: it helped tell a complete story in the first episode (Jack doesn't make the deadline) and gave the series a logical build-up to the season finale.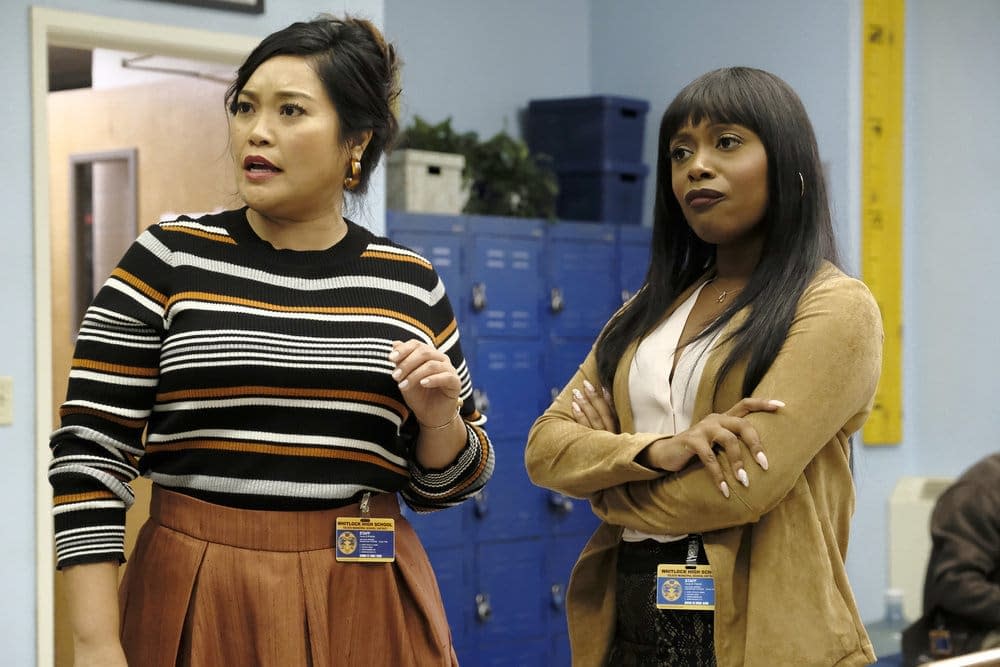 But while the interaction between Jack and his students continues to impress and delight (in particular with Heather, Marcus, Sarika, Anthony, and Victor), the two secondary storylines were a bit of a stumble. Helen amd Principal Durbin's adventure to get a new copier/scanner was a a little too old-school "cutesy sitcom," with both characters coming across more as caricatures then the individuals viewers got to know by the end of last season. The bigger head-scratcher was the Stef/Michelle/Mary debacle over Stef and Mary forgetting that it was Michelle's birthday. It came across as mean and uncaring – and worst of all, it smacked in the face of the friendship dynamic that the three established so well together during season 1.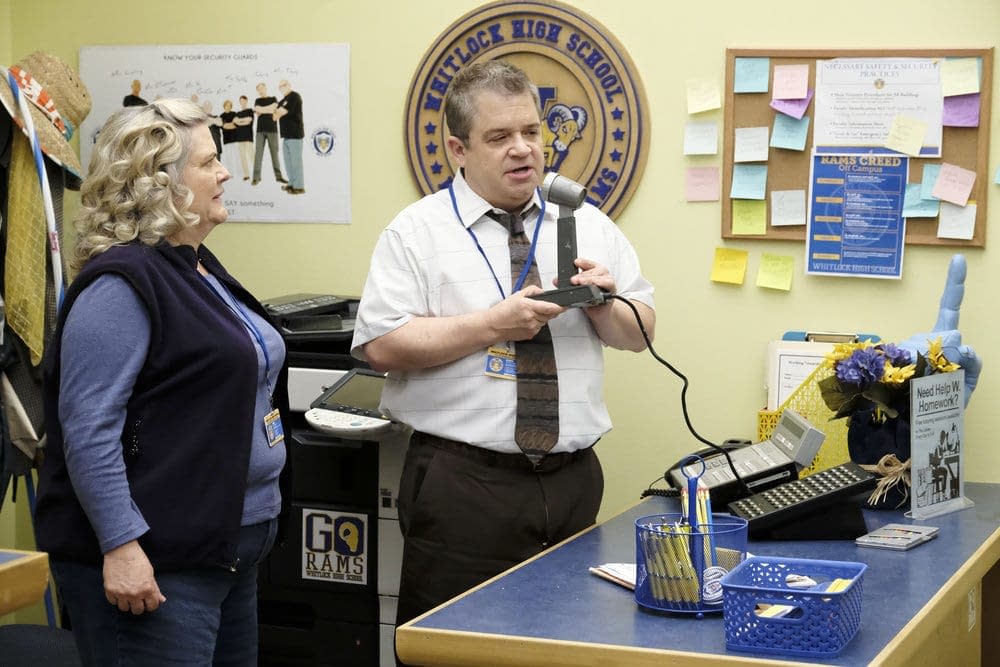 So all-in-all, a solid start to A.P. Bio season with "Happiness"… and here's a look at some random takeaways from season premiere:
● At Whitlock High School, Durbin wants you to "Punt the Funt"… and now "funt" is officially part of my vocabulary.
● Mayonnaise truly does prove to be "white gold"… and the road to a little pomme frites happiness for Jack – just not for Marcus' glasses.
● Michelle continues to be Stef and Mary's "white Rihanna."
● Am I the only one who believe that candy actually does come out if you scare Helen enough?
● Speaking of new additions to by vocabulary: "beer-o-clock."
● Helen keeps a disturbing amount of hair in her drawer.
● Apparently, women around Whitlock High are obsessed with Durbin's dog-like tongue – which is disturbing on so many levels, they're owed their own article.
● Principal Kling/Mr. Doodles may be cray-cray… but Helen's a special kind of cray-cray.
● At the end of the day, mayo might just end up leading Jack down to the road to real happiness.
And just like mayo? It's probably gonna' get messy…
https://www.youtube.com/watch?v=lFAF36KQKBo&t=24s
When disgraced Harvard philosophy scholar Jack Griffin (Glenn Howerton) loses out on his dream job, he is forced to return to Toledo, Ohio, and work as a high school Advanced Placement Biology teacher. As he comes crashing into Whitlock High School, Jack makes it absolutely clear he will not be teaching any biology.

Realizing he has a room full of honor roll students at his disposal, Jack decides instead to use the kids for his own benefit. Eager to prove that he is still king of the castle, Principal Durbin (Patton Oswalt) struggles to control the force of nature that is Jack Griffin.

"A.P. Bio" is written and executive produced by Mike O'Brien. Lorne Michaels, Seth Meyers, Andrew Singer and Mike Shoemaker also serve as executive producers.

"A.P. Bio" is produced by Universal Television, Broadway Video and Sethmaker Shoemeyers Productions.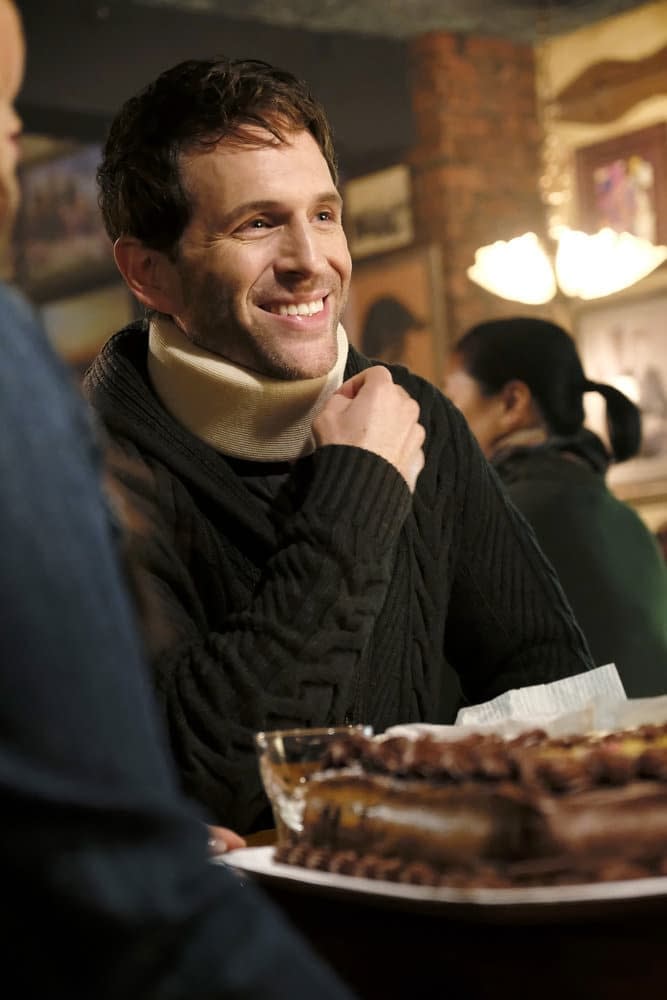 Created by Mike O'Brien, NBC's A.P. Bio stars Glenn Howerton, Patton Oswalt, Lyric Lewis, Mary Sohn, Jean Villepique, Tom Bennett, Paula Pell, Charlie McCrackin, Jacob McCarthy, Aparna Brielle, Nick Peine, Allisyn Ashley Arm, Eddie Leavy, Jacob Houston, Sari Arambulo, Tucker Albrizzi, and Spence Moore II; with O'Brien, Seth Meyers, Mike Shoemaker, Andrew Singer, and Lorne Michaels serving as executive producers.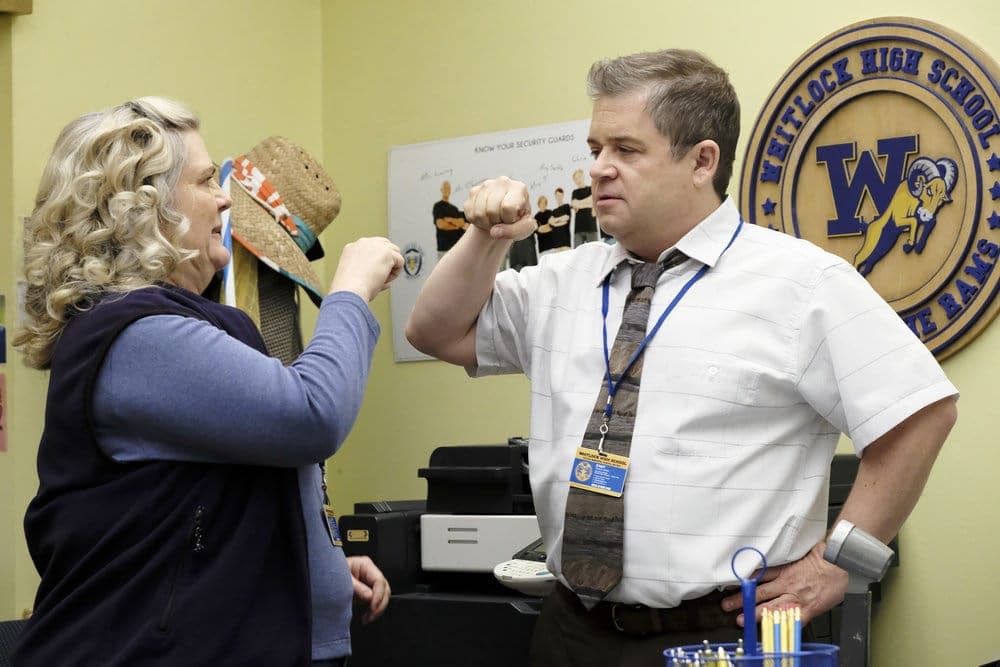 NBC's A.P. Bio airs on Thursday nights at 8:30 p.m. ET/7:30 p.m. CT.