A Series Of Unfortunate Events Season 2: a New Official Teaser
Netflix has released an official teaser for the upcoming second season of A Series of Unfortunate Events. The series starts Neil Patrick Harris as Count Olaf and Patrick Warburton as Lemony Snicket. The teaser opens with a replay of the original teaser for the series and then Count Olaf talks about how this new season is going to be so much worse. We are then shown a montage of images showing horrible things happening to the Baudelaire children (Malina Weissman, Louis Hynes and Presley Smith). The first season debuted January 13th, 2017.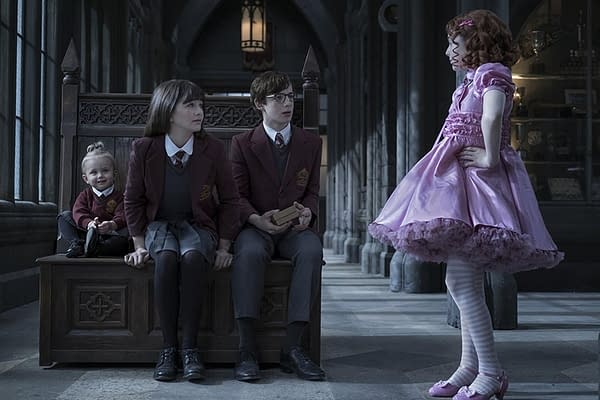 Based on the book series by Daniel Handler writing as Lemony Snicket, A Series of Unfortunate Events follows three young orphans who are set to live with a diabolical guardian named Count Olaf who only want the children as a means to get their inheritance. The new season will be based on the fifth through ninth books in the series: The Austere Academy, The Ersatz Elevator, The Vile Village, The Hostile Hospital and The Carnivorous Carnival. There are thirteen novels in all, meaning a third season is possible.
A Series of Unfortunate Events season 2 debuts March 30th.