Posted in: Adult Swim, streaming, TV, YouTube | Tagged: Adult Swim, april fools day, Aqua Teen Hunger Force, rick and morty, smiling friends, venture bros, youtube
---
Adult Swim April Fools' Day: AI Smiling Friends, New Eric Andre & More
Adult Swim's April Fools' Day night brought AI Smiling Friends, new Eric Andre & Teenage Euthanasia looks & some serious disappointment.
---
In 2021, we had the "official" rollout of "Adult Swim Jr." In 2022, it was all about Dodge Greenley's Pibby fighting off an infection across Adult Swim's late-night programming. So what will it be for April Fools' Day 2023? That was a question we asked earlier today, and it didn't take long for Cartoon Network's late-night programming block to respond. What we got was a YouTube video that's set to go live at 12:20 am ET. As you can see, the screen reads, "You're in for a treat tonight" (with the caption under the video reading, "Enjoy a special broadcast from Adult Swim"). So what could it be? Could we be getting an episode of Rick and Morty Anime? Genndy Tartakovsky's Unicorn: Warriors Eternal? We know Aqua Teen Hunger Force is returning for a new season. And let's not forget that The Venture Bros. series finale film recently wrapped production… could that be an option? And we definitely wouldn't complain if we got something new from Zach Hadel & Michael Cusack's Smiling Friends.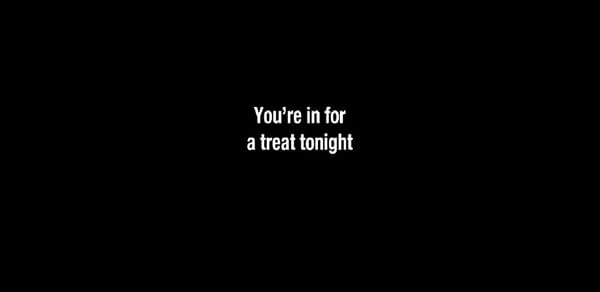 11:35 pm ET: So my program guide lists "To Be Announced" from 12-12:15 am ET & 12:15-12:30 am ET. After that, we have Space Ghost: Coast to Coast (with Conan O'Brien), Unedited Footage of a Bear (really disturbing), Broomshakalaka (disturbing), a new Ambient Swim kicking in at 1:30 am ET, and then what appears to be a repeat of whatever we're kicking off the night with. Still, interesting that the YouTube video doesn't start until 12:20 am ET. Hmmm…
11:57 pm ET: I'm guessing since we just saw a commercial for Unicorn: Warriors Eternal that it won't be the "broadcast" – otherwise, that would be a really bad ad placement decision.
12:00 am ET: Adult Swim has turned over its programming night to the glory of AI! And we're kicking off with an AI-generated episode of Smiling Friends…
12:02 am ET: Ummm… looks like we're not. Hmmm. Instead, we're getting a preview of Jason Ruiz's Royal Crackers… which has a three-episode premiere this Sunday. Ummm… okay…??? See… here's the thing. Adult Swim already released the first episode for free… like, over a week ago. See? Look…
12:07 am ET: Okay, we have a tweet featuring The Eric Andre Show and Teenage Euthanasia… but we don't know what they're getting at. Are they implying that AI is still in control? Can we please have Pibby save the day?
12:12 am ET: Royal Crackers goes to commercial with more fast-forwarding going on. Why do I have a feeling that the "April Fools' Day joke" is going to end up being on me for expecting more?
12:15 am ET: So we fast-forwarded to the Season 6 premiere of The Eric Andre Show… with Felipe Esparza (but no Hannibal Burress… though Andre asked), a potentially-injured guest, bugs & a man with no arms. Yup.
12:21 am ET: We've fast-forwarded to a look at what's to come with Teenage Euthanasia this summer
12:23 am ET: So, we're going to go out on a limb and say that they're using April Fools' Day 2023 to showcase what's to come with Adult Swim. So far, I'm kinda liking it – so far…
12:30 am ET: Space Ghost: Coast to Coast with O'Brien is underway after an Adult Swim bumper telling us they found the remote and that everything was getting back to normal. But then it rewinded into "Space Ghost," so… are we done?
12:31 am ET: Adult Swim's Twitter account posted a mini foreshadowing video of a crouched-over Space Ghost going across the screen, with this voiceover: "This time tomorrow, you'll be dead. You down with that, hmm? Cause it's gonna happen":
12:42 am ET: Okay, so the "remote" is still in play heading into the commercial break – so it's not over?
12:46 am ET: So we're back with "Space Ghost" and still in "rewind" mode. I'm getting the distinct feeling that we're going to be running in "rewind" mode for the rest of the night (unless there's a surprise for the late-night faithful).
12:51 am ET: Someone thought they found Adult Swim's remote. They didn't.
12:55 am ET: Damn, that's a great ending: "YOUR SON IS A MORON!"
1:00 am ET: We've moved on to the "commercials" portion of the evening…
1:00 am ET: Unedited Footage of a Bear begins. It's truly disturbing. We'll leave it at that:
1:15 am ET: We've moved on to Broomshakalaka – not as disturbing but still holds its own in that department:
1:28 am ET: Side note? One time, I woke up in the middle of the night to an Adult Swim "infomercial" already on. But I didn't know it wasn't a real one. Once the disturbing twist kicked in? Didn't sleep the rest of the night.
1:30 am ET: Oh, wow. So they weren't kidding. It really is Ambient Swim. Please tell me this is a test to see if the truly faithful can stay awake long enough for a huge surprise. Though my faith in that theory is at an all-time low.
1:39 am ET: Holy shit. It's only been nine minutes?! And I might be getting motion sickness…
1:50 am ET: The only thing helping me get through this is seeing how much love there still is out there for Pibby.
2:00 am ET: So what did we end up with? This year was definitely a step down from the previous years, with some odd choices made. Screening Royal Crackers when the first episode is on YouTube & the first three episodes are set to debut this Sunday didn't do the new series any favors, with folks online taking out their disappointment on the show. While it was nice getting "Eric Andre" and Teenage Euthanasia previews, if that's the route that Adult Swim was going to go, then they should've shown us more shows (like something from Rick and Morty Anime or the final "Venture Bros."). And while I loved watching "Space Ghost" and the informercials again? I can find them on YouTube any time I want). As for Ambient Swim, that just wasn't for me, but that's a personal thing and not a reflection on the segment. I was hoping for better, or to, at last, feel pranked. I got neither.
---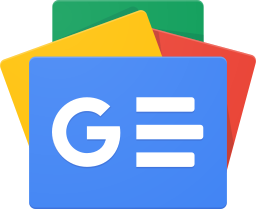 Stay up-to-date and support the site by following Bleeding Cool on Google News today!