A&E Aint Afraid of No Ghosts, Orders Metric Ton of Spooky Shows
A&E looks like it's trying to prove it's not scared of ghosts and other spooky shows, proving once and for all that other networks like The Weather Channel and BYU Television are nothing but dirty cowards for failing to air paranormal content. That's right, A&E is bringing back Ghost Hunters, the show that proves ghosts are really, really real by having people stand in bad lighting and shiver a lot.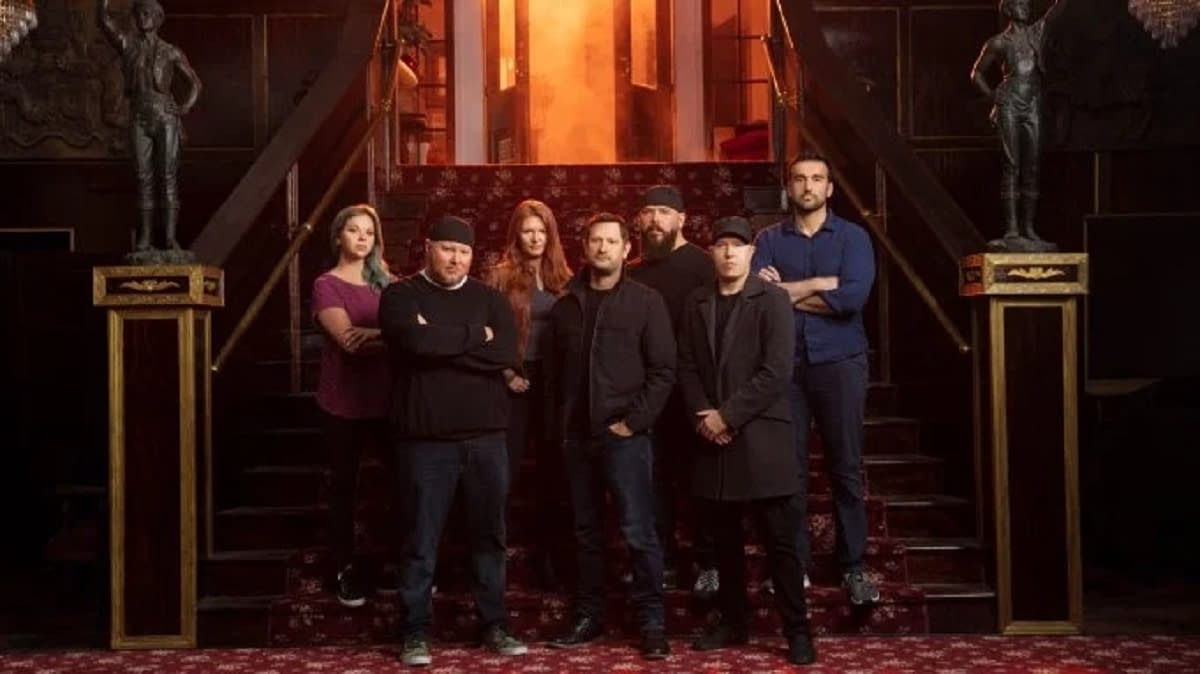 With the renewal of Ghost Hunters, A&E appears to be doubling down on the "E" segment of Arts & Entertainment programming. And just to make sure everyone in the living world is aware of how serious they are, A&E will be bringing in a bunch more spooky shows.
First up, original Ghost Hunters alumni Grant Wilson will be back on the ectoplasm with a hand picked crew of professional ghost hunters, each with years of experience in investigating hauntings around the United States. The new Ghost Hunters will debut on A&E on August 21st.
Right after Ghost Hunters, a new take on the classic Psychic Kids will be on. The new show follows a group of psychically sensitive kids and explores the difficulties those talents can bring into a kid's life. What's the change here? We'll be brought back into the lives of the original Psychic Kids, now young adults, who are trying to help the next generation of young psychics.
Trey the Texas Medium will center on Trey Ganem, who lives in Texas, and I think he's a medium. He also makes custom caskets, and claims to be able to talk to the dead. Now, my big question? Who orders the caskets? Because if Trey is placing orders directly from the dearly departed, that's pretty freaking cool.
This Fall, A&E will roll out Celebrity Ghost Stories, which will most likely feature real, top-level celebrity talent's friends and distant relations as they navigate the sites of spooky places from their pasts. Now, A&E claims that they have "the biggest names in entertainment" coming onto the show, and that's a claim I plan on investigating personally when the six episodes of this show drop around pumpkin time.
Finally, A&E promises paranormal chills a plenty with World's Biggest Ghost Hunt, where five paranormal investigators spend a couple of weeks inside a haunted asylum in Pennsylvania. Obviously, these folks never watched Legend of Hell House, or they would know better. The two hour special will come out sometime this fall.
So, are you ready for more Ghost Hunters? How do the rest of these A&E shows sound to you? Do you have any awesome ghost stories? I want to hear them. Sound off in the comments!