If you had asked fans of Agents of SHIELD whether or not the show would be coming for a seventh season they probably would have told you "no". The sixth season was going to be shorter and there was a very long break between the fifth and sixth season. These are all indications that a show is about to get canceled. It turned out we were all wrong. Last year the show was renewed for a seventh season months before the sixth was set to air. It seems that the early renewal is an indication that the show is coming to an end. Clark Gregg spoke to Den of Geek at the Captain Marvel premiere and seemed to indicate that the show is coming to an end after the seventh season.
"That's the word I've heard," said Gregg when we spoke with him recently at the press junket for Captain Marvel. "The announcement I read was, two more seasons, six and seven."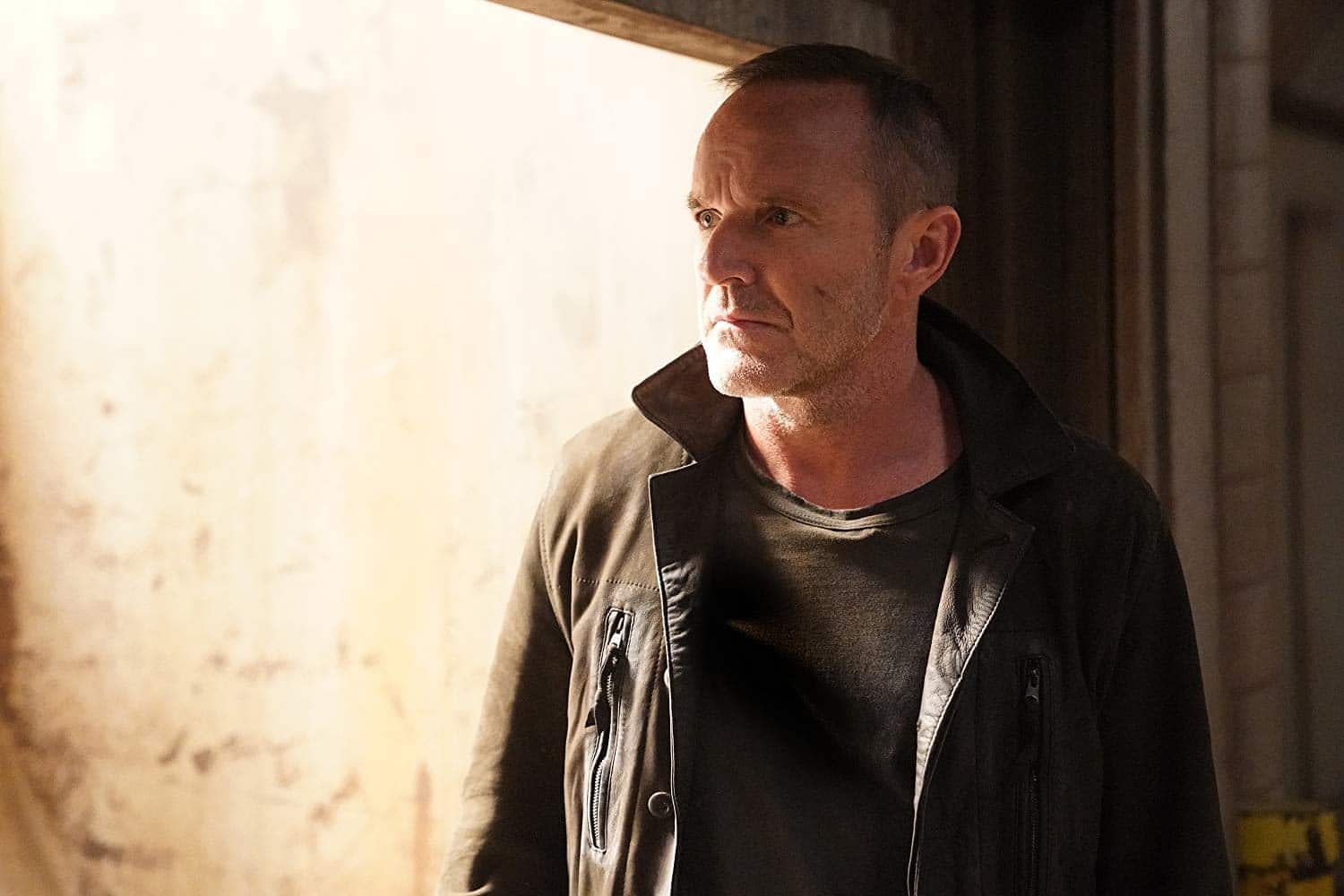 Ming-Na Wen posted that she is back on set for season seven but Gregg said that he couldn't reveal a lot about the series at the moment because he didn't know anything. He was, however, excited for fans to see what they have made.
Although Gregg added that he "really doesn't know much about" Season 7 just yet, he enthused that he's "excited" for viewers to check out Season 6. "I can't wait for people to see Season 6," he told us. "People who have been on the journey with me and with Phil Coulson are going to get something very, very different."
When Agents of SHIELD coming to an end, does that mean Agent Coulson is going to return to the present day Marvel movies? Gregg isn't sure but it sounds like he'd be down for any role Marvel would be willing to give him.
"I feel so grateful for the journey that I've had, that I'm hesitant to ask for anything," he said thoughtfully. "I'll never say no when the Marvel Universe calls up. I feel very grateful for what I've done."
The sixth season of Agents of SHIELD will return sometime this summer and we can hope the show keeps up the recent trend of the previous two seasons. It took some time but this show seems to have finally found its place.
Summary: The missions of the Strategic Homeland Intervention, Enforcement and Logistics Division.
Agents of S.H.I.E.L.D., created by Maurissa Tancharoen, Jed Whedon, and Joss Whedon, stars Clark Gregg, Ming-Na Wen, Chloe Bennet, Iain De Caestecker, Elizabeth Henstridge, Henry Simmons, and Natalia Cordova-Buckley. It is set to return July 2019.
Enjoyed this article? Share it!