TNT Orders 'The Alienist' Follow-Up Limited Series 'The Angel of Darkness'
TNT is getting back into the Caleb Carr business, following up their successful limited series adaptation of The Alienist with a limited series order for Carr's follow-up novel in the Dr. Laszlo Kreizler series, The Angel of Darkness.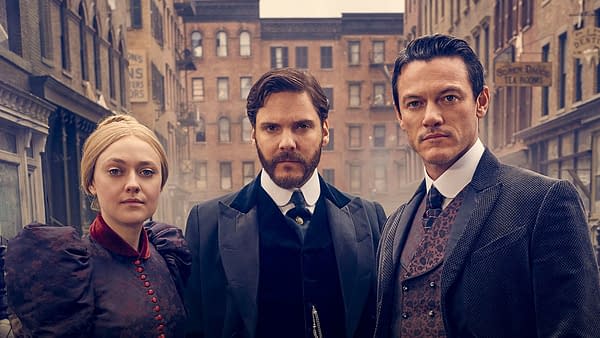 Reuniting Alienist cast mates Daniel Bruhl, Luke Evans and Dakota Fanning, the project will mine more source material from the author's work and is expected to premiere some time in 2019.
"We could not be prouder of The Alienist's outstanding, award-worthy performance and all of the work the incredible actors and crew put in to bring that story and time period to life. Our audience fell in love with these multi-dimensional, timeless characters and the journey of their struggles living in complicated times. With this new story in TNT's Suspense Collection, we will further immerse viewers into their world as they are confronted with a new enemy." – Sarah Aubrey, EVP-Original Programming, TNT
The Angel of Darkness stands as a co-production between Paramount and Turner's Studio T; Eric Roth, Anonymous Content's Steve Golin and Rosalie Swedlin, and Cary Joji Fukunaga serve as executive producers.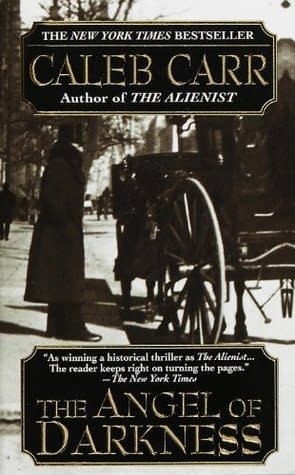 Originally published in 1997 by Ballantine Books, here's the rundown on Carr's The Angel of Darkness:
It is June 1897. A year has passed since Dr. Laszlo Kreizler, a pioneer in forensic psychiatry, tracked down the brutal serial killer John Beecham with the help of a team of trusted companions and a revolutionary application of the principles of his discipline.

Kreizler and his friends–high-living crime reporter John Schuyler Moore; indomitable, derringer-toting Sara Howard; the brilliant (and bickering) detective brothers Marcus and Lucius Isaacson; powerful and compassionate Cyrus Montrose; and Stevie Taggert, the boy Kreizler saved from a life of street crime–have returned to their former pursuits and tried to forget the horror of the Beecham case.

But when the distraught wife of a Spanish diplomat begs Sara's aid, the team reunites to help find her kidnapped infant daughter. It is a case fraught with danger, since Spain and the United States are on the verge of war.