"American Gods": Be the Best God (or Mortal) You Can Be This Halloween [VIDEO]
For a show about the growing war between the old gods and news gods, you would think fans wouldn't be too thrilled with things being "quiet" or "dull" or "boring" – but STARZ's American Gods had a bit of a bumpy ride heading into its second season. But after a return that gave the series a gritty, ensemble feel – with a season finale that literally (no joke) had us on the edge of our seats (even though we generally knew how it was going to end) – things are looking good heading into production on Season 3 (more on that below).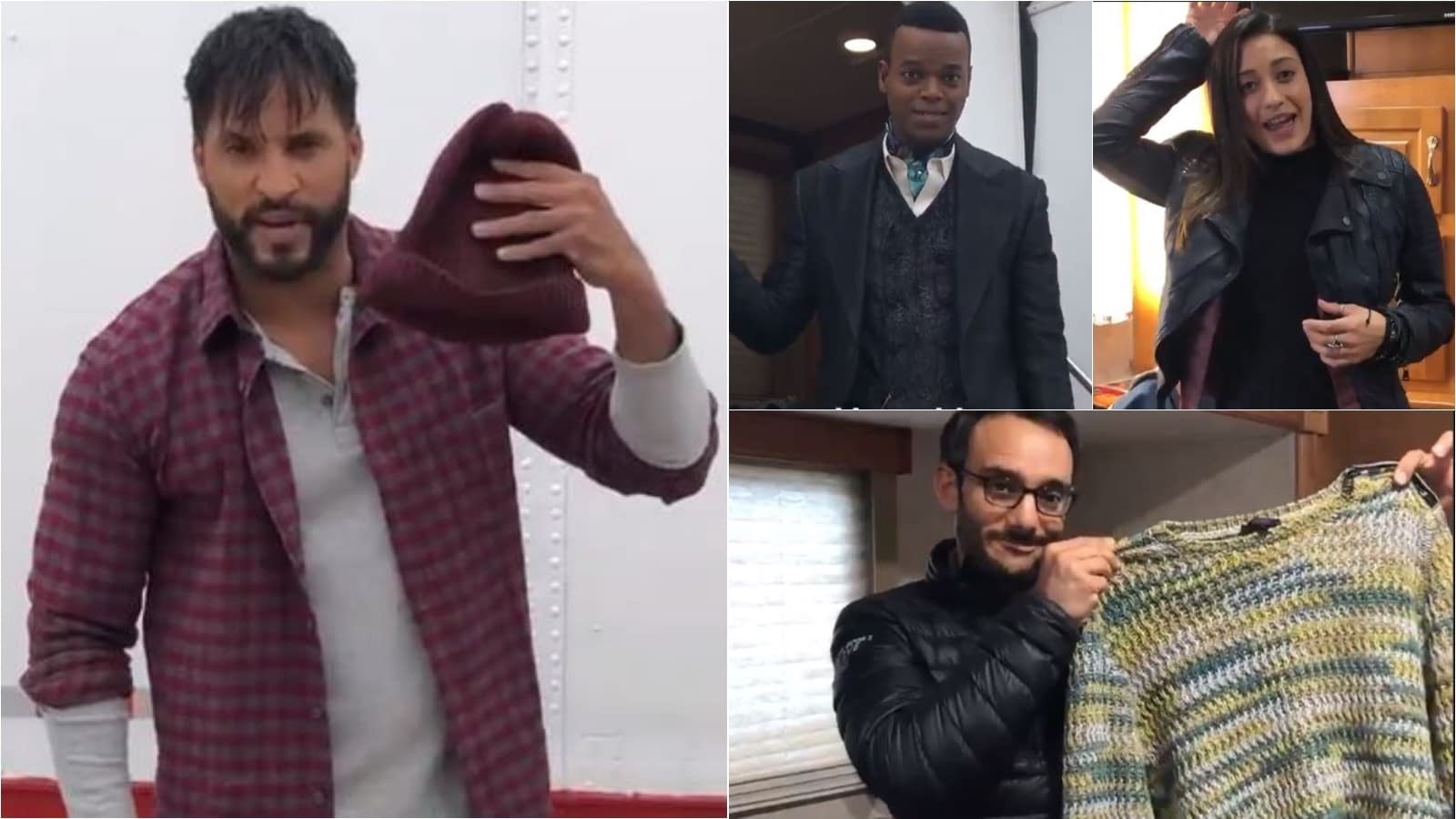 But before we get to that, Ricky Whittle (Shadow Moon), Demore Barnes (Mr.Ibis), Omid Abtahi (Salim), and – offering us an early look at her new character – Ashley Reyes (Cordelia) offer trick-or-treaters on what they need to pull off the "ultimate" versions of their characters this Halloween:
STARZ's Neil Gaiman adaptation is brining on a number of new faces for the upcoming season – including Blythe Danner, Ashley Reyes, Herizen Guardiola, Marilyn Manson, Eric Johnson, Dominique Jackson, and Lela Loren.
Here's a "who's who" rundown on our new players…
● Danner's Demeter is the Greek goddess of the harvest – and a god with an unresolved romantic history with Mr. Wednesday. As if that isn't enough of a hurdle to challenege even Odin, there's one more glitch in the plan: Demeter was involuntary committed to a mental institution.
● Reyes' Cordelia is a whip-smart but rebellious college dropout facing mounting legal bills and student debt before Mr. Wednesday arrived in her life. Now, she road trips across the country meeting her boss' eccentric friends and helping him with "tech stuff," unaware she's caught up in a divine battle for the soul of America.
● Guardiola's Oshun who is the Yoruban goddess of love, purity, fertility who uplifted and empowered the enslaved people who built America. While known as the maintainer of balance, and the mother of sweetness, Oshun is formidable and known for her spiritual strength. This season, Oshun and her fellow Orishas play a mysterious but vital role in Shadow's spiritual awakening.
● Johnson's is Chad Mulligan, Lakeside's Chief of Police who spends his days mediating disputes between townsfolk he's known his whole life. This trademark low-key diplomacy works well for Chad until a local teenage girl goes missing, igniting a panic of paranoia and blame that threatens to tear Chad's beloved town apart.
● Jackson's Ms. World is an an incarnation of Crispin Glover's Mr. World – who is looking to control destiny with a mysterious new piece of technology that, if brought online, will have the power to dominate humanity's attention. And in this modern age, attention is worship.
● Manson's Johan Wengren is the bloodthirsty front man for Viking death metal band Blood Death. Wengren and the band play an important role in Mr. Wednesday's war against the new gods.
● Loren's Marguerite Olsen is not native to Lakeside, but she has become part of the fabric of the town as a trusted reporter for the local paper, a committed single mother of two, and a no-nonsense property manager. She is understandably wary of the pain vulnerability brings – but when Shadow moves into her building, he begins to chip away at her defenses and uncover a side to Marguerite she thought she'd locked away for good.
According to the cabler, American Gods season 3 follows Shadow as he attempts to break away and assert himself as his own man, setting down roots in the idyllic snowy town of Lakeside, WI, where he'll uncover a dark secret while exploring questions of his own divinity. Guided on this spiritual journey by the gods of his black ancestors, the Orishas, Shadow must decide exactly who he is: a god seeking veneration or a man in service of the "we."

Just how good are things looking for the series' return? Well, don't take it from us – take it from Whittle, who took time out from promoting the blu-ray+digital release of American Gods season 2 (which you can purchase here) to offer his thoughts to Bleeding Cool on what fans can expect: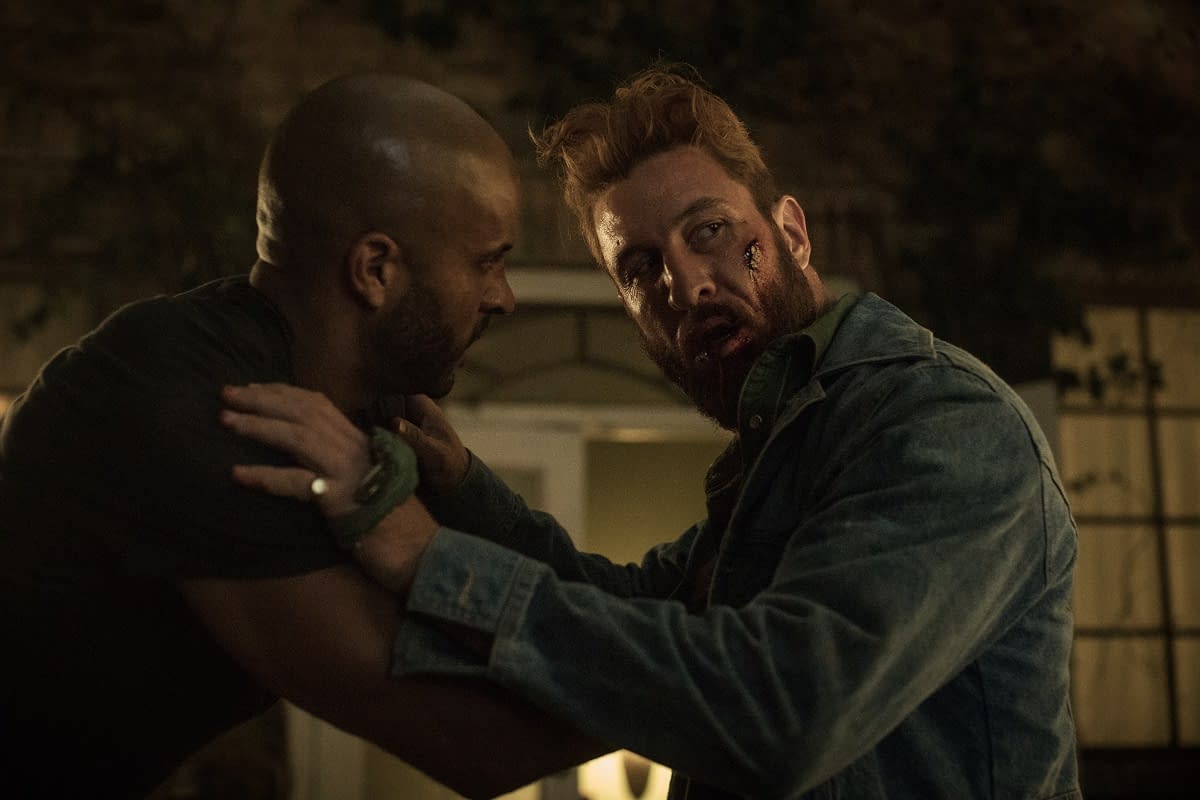 Whittle discusses the "incredible stories" being told in the episode scripts he's seen so far, observing the Writers' Room, how this season's Shadow will be different from the man we've seen so far, and why he stands behind this line: "For me, season 3 is going to be – by far – the best season yet."
"As a long-time admirer of his estimable talent as an author, artist, musician, and actor, it is dope indeed to be working with Mr. Manson in Season 3 of American Gods. Bringing his specific energy, wit, and boundless enthusiasm for all-things-Neil-Gaiman to the role of Johan, a Norse 'berserker' in service to Odin, his performance promises to be disturbing, original, and uniquely entertaining."

– Chic Eglee, Showrunner

Speaking during the cable network's Television Critics Association (TCA) press event at the end of July, STARZ COO Jeffrey Hirsch proved he was also on board the American Gods "love train," noting that scripts for the upcoming season of the Neil Gaiman adaptation were already coming in and that new showrunner Charles "Chic" Eglee (The Walking Dead) was already making his mark on the series:
"Chic is doing a tremendous job on Season 3. We are feeling good about it. What I can speak to is that Season 3, based on what he is bringing to the table with scripts, it's coming on really well. I think anytime you bring on a new showrunner they bring on their own experience and that's what we're seeing."
We were forged in God's image, but the Gods are also made in ours — and in Season Two the battle moves inexorably toward crisis point as the destinies of gods and men collide. While Mr. World plots revenge for the attack against him in Season One, Shadow throws in his lot with Wednesday's attempt to convince the Old Gods of the case for full-out war, with Laura and Mad Sweeney in tow.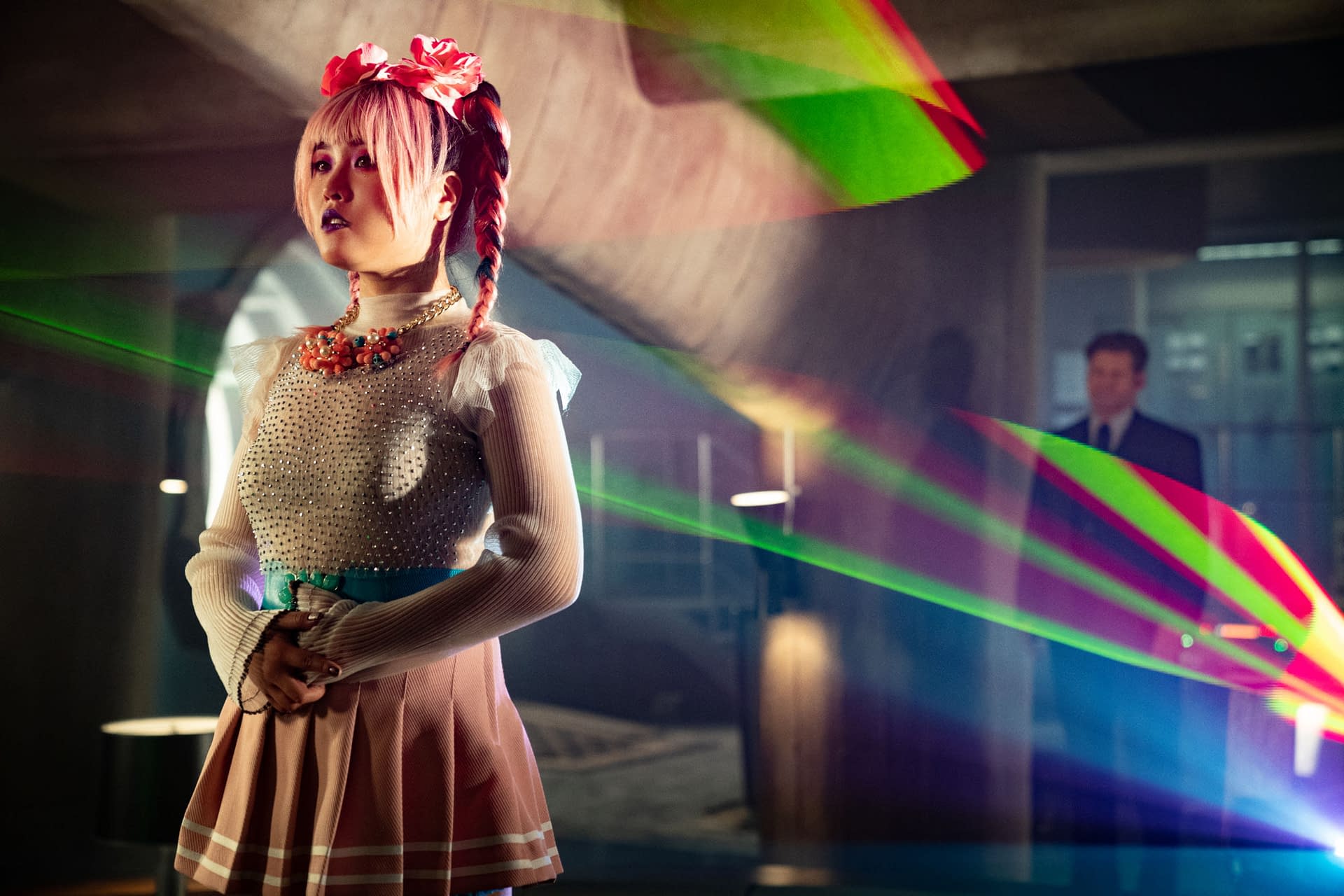 A council at the House on the Rock explodes into chaos, sending deities both Old and New on quests across America that will converge on Cairo, Illinois: forcing Shadow to carve out a place as a believer in this strange new world of living gods — a dark world where change demands commitment, and faith requires terrible sacrifice.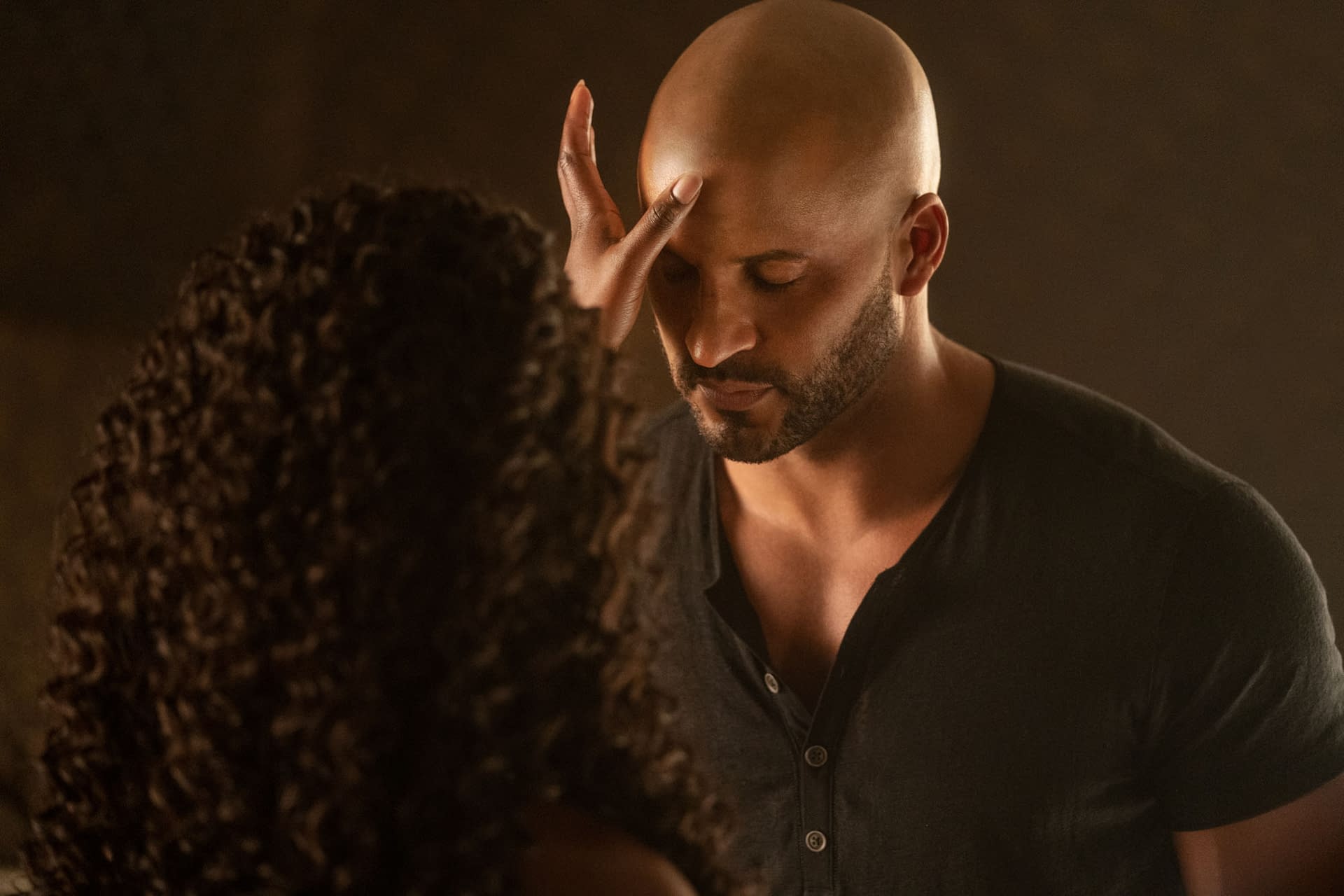 American Gods stars Ricky Whittle, Ian McShane, Emily Browning, Pablo Schreiber, Crispin Glover, Yetide Badaki, Bruce Langley, Mousa Kraish, Omid Abtahi, Demore Barnes, Peter Stormare, Sakina Jaffrey, Dean Winters, Devery Jacobs, Kahyun Kim, Derek Theler, Laura Bell Bundy, and Christian Lloyd.