"American Horror Story: 1984": Camp Redwood Takes a Turn to the "Dark Side" [TEASER]
Combine our professional obsession with uber-creative genius Ryan Murphy (Glee, Pose, 9-1-1, Feud, and a billion more) with our love for 80's horror/slasher film, and it's easy to understand why we're excited for FX's American Horror Story: 1984. In fact, executive producer Tim Minear only confirmed our excitement when he said this about the upcoming season of Murphy and Brad Falchuk's horror anthology series American Horror Story:
"I think it's awesome. I think it's gonna be really scary but a lot of fun, like it always is. And that if you have a taste for '80s horror, you're in for a treat."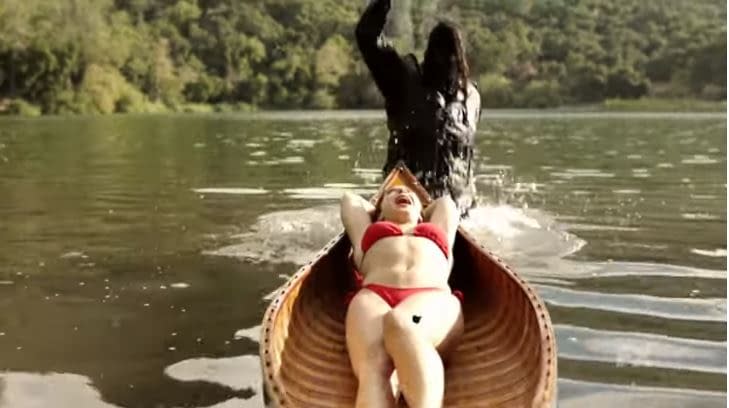 So now that we know the theme, who's going to be in it? Well, now we know! Murphy officially revealed the cast (so far?) for the upcoming ninth season earlier this month – including Emma Roberts, Billie Lourd, Cody Fern, Angelica Ross, Leslie Grossman, John Carroll Lynch, Gus Kenworthy, Glee's Matthew Morrison (with the large…"friend"), DeRon Horton, and Zach Villa.
Now we're getting a new teaser, which is definitely embracing it's 80's slasher film theme. With the sound of John Cafferty & The Beaver Brown Band's "On the Dark Side" and The Motels' "Suddenly, Last Summer" ominously playing in the background, it appears our resident maniac-in-the-woods is planning to make this summer at "Camp Redwood" a very deadly one (though we still feel like a twist of some type is coming…):
https://youtu.be/z5s8KQX9hwU
In case you're like us and you need to see it for the 88th time, here's a chance to see the cast in all their '80's slasher film glory (though it feels like something else is going on there), followed by reactions from the cast:
Now here's a look at how the cast reacted to the their initial casting announcements:
Ross had this to say when Murphy announced she was joining the cast:
Series writer/co-executive producer John J. Gray (9-1-1) shared a look behind the scenes – in a very Inception-like manner:
As for the status of series mainstays Sarah Paulson and Evan Peters… Peters recently revealed that he would be sitting out this season. Paulson's work on Murphy's Netflix series Ratched is making it difficult for her to be involved with the season, but she has not been written off from the season completely.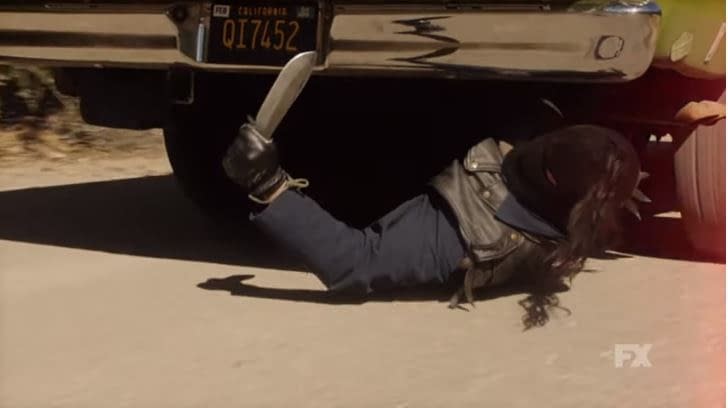 Here's What We Know About "American Horror Story: 1984"…
For the ninth cycle of Murphy and Falchuk's American Horror Story, the horror anthology is going back to the days of parachute pants, thin leather ties, Frankie telling us to relax… and slasher films. Murphy posted to social media a teaser video for the upcoming season's theme: AHS 1984 – and then an official teaser for the upcoming season: "The Woods":
In the teaser above, we see a disturbing nod to the "killer-in-the-woods" theme prevalent in many horror movies of the time – interesting fact: while many think of Friday the 13th as the film that started it all, the theme actually began well before the original film's 1980 premiere. Of particular interest is the year 1984, which saw the release of such genre classics as A Nightmare on Elm Street, Children of the Corn, and Friday the 13th: The Final Chapter (okay… "camp classic").