"Archer: 1999" S10, Ep4: "Mr. Deadly Goes To Town" is Tons of Fun (SPOILER REVIEW)
A funny thing happened on the latest episode of Archer: 1999, "Mr. Deadly Goes to Town". I laughed. Actually, I laughed quite a bit.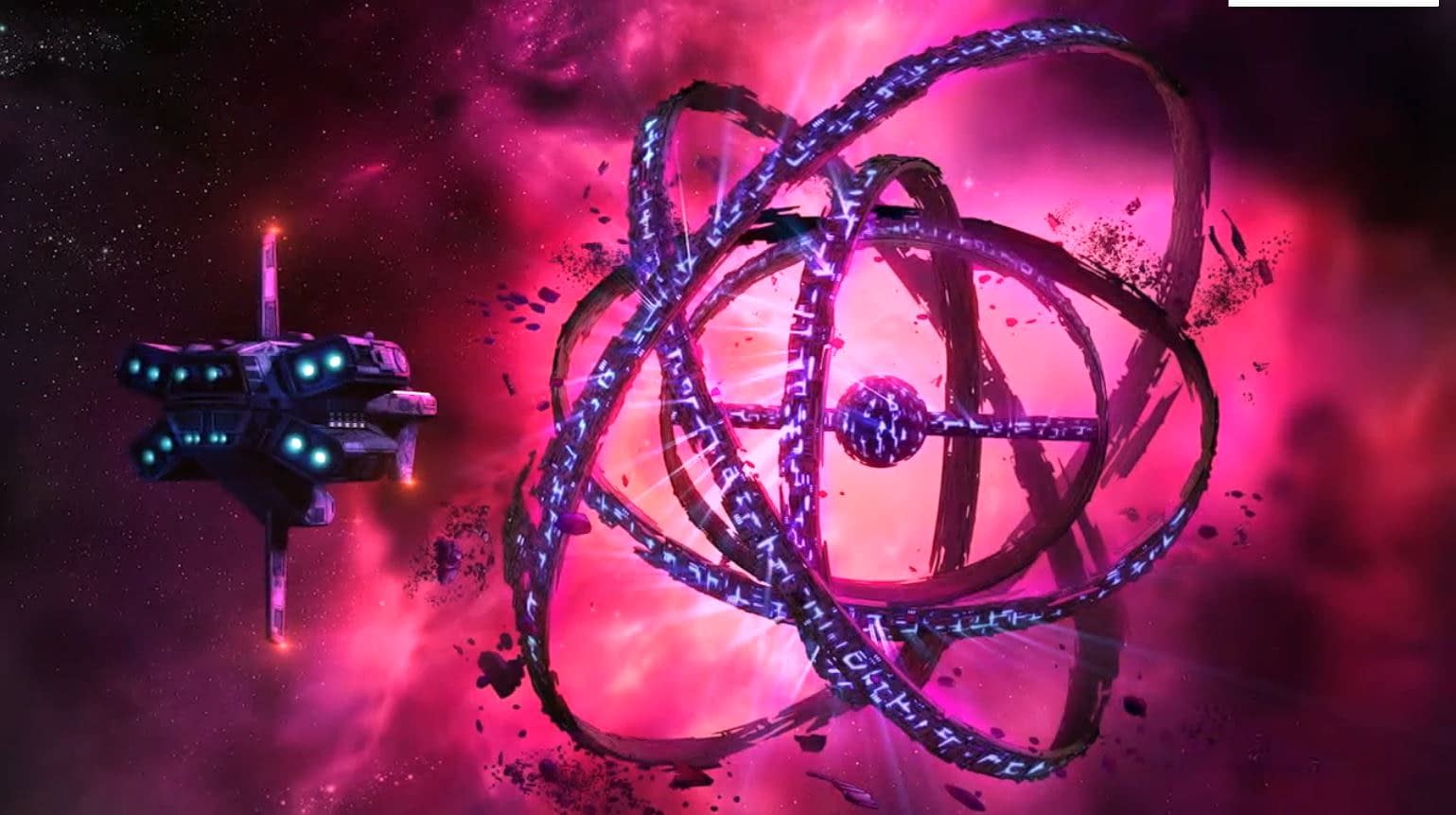 It could be that Matt Berry was guesting as Mr. Deadly, an ancient doomsday weapon that really, desperately wants someone to say "please detonate" so that he can explode, likely taking out several solar systems in the process. It could also be that Archer's (H. Jon Benjamin) buffoonery was more clever than asinine- he was actually cracking jokes about Tycho Brahe, the Danish astronomer with a metal nose. That kind of humor takes brains to write, and I loved just about all of it.
Maybe it was Cheryl/Carol (Judy Greer), who wanted to die so badly at the hands of Mr. Deadly that she had to seduce him. Or it was Pam (Amber Nash), who was funny for the first time this season, and in almost every scene. Or the bad guys, who were a riff on Cable from X-Force (nice pouch-work!) and Tigra from Thundercats.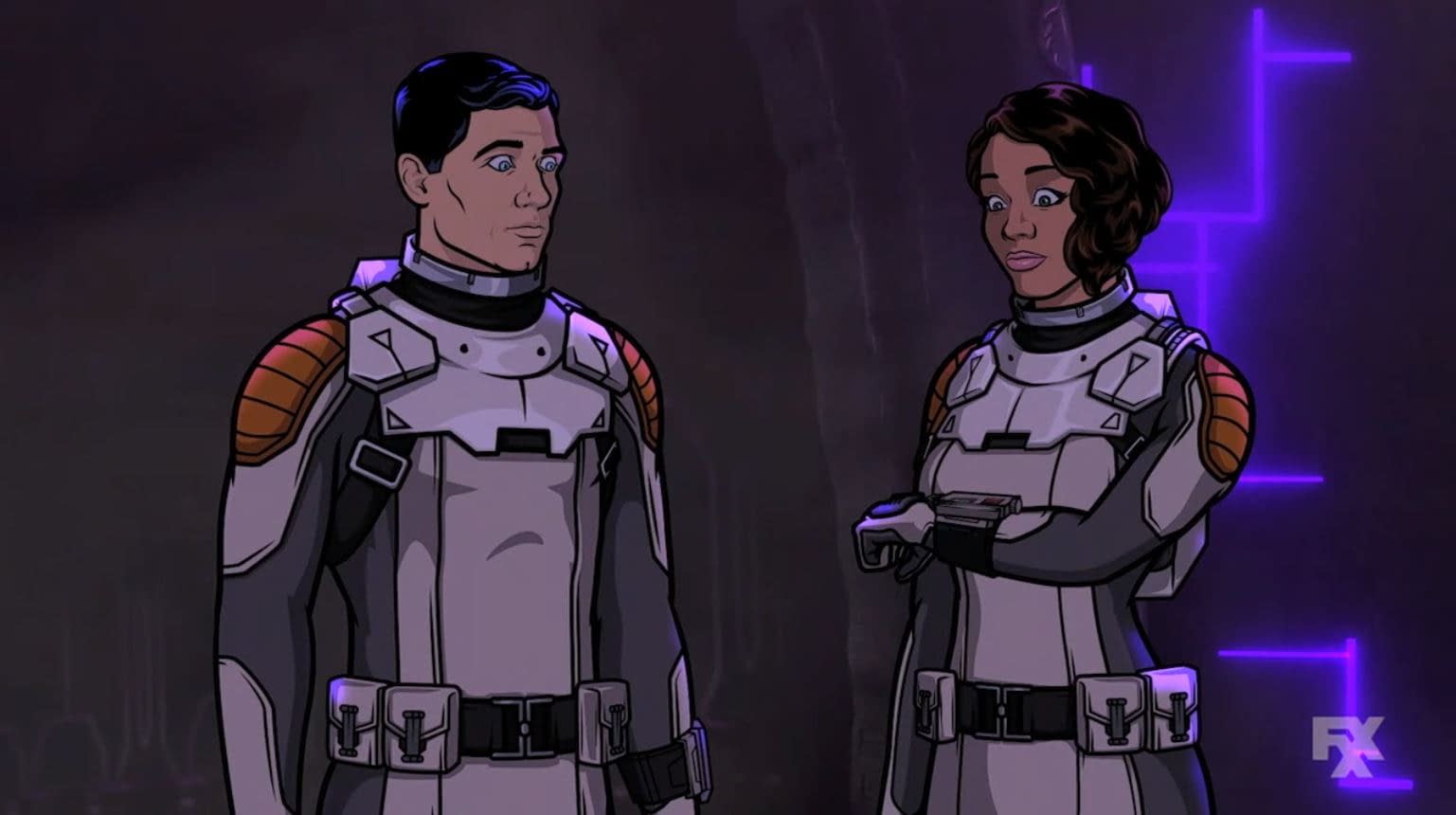 Whatever the case, this was the first time I genuinely enjoyed an episode of Archer this season, and that might be because it was written by Mark Ganek, who also wrote the only other remotely funny episode this year, "The Leftovers"
There's a lot to love in "Mr. Deadly Goes to Town", from Kreiger (Lucky Yates) and Pam's mix tape, which was supposed to help them sell guns, to Cheryl/Carol's immediate boredom once Mr. Deadly experiences sex (plus the great throw away line about Cheryl's name). This is also the first time this season I've found Sterling Archer funny, and that took some work- he's been really boring this year. This episode has him freaking out about "spaghettification" from a wormhole, and that added twitchiness made him a lot of fun.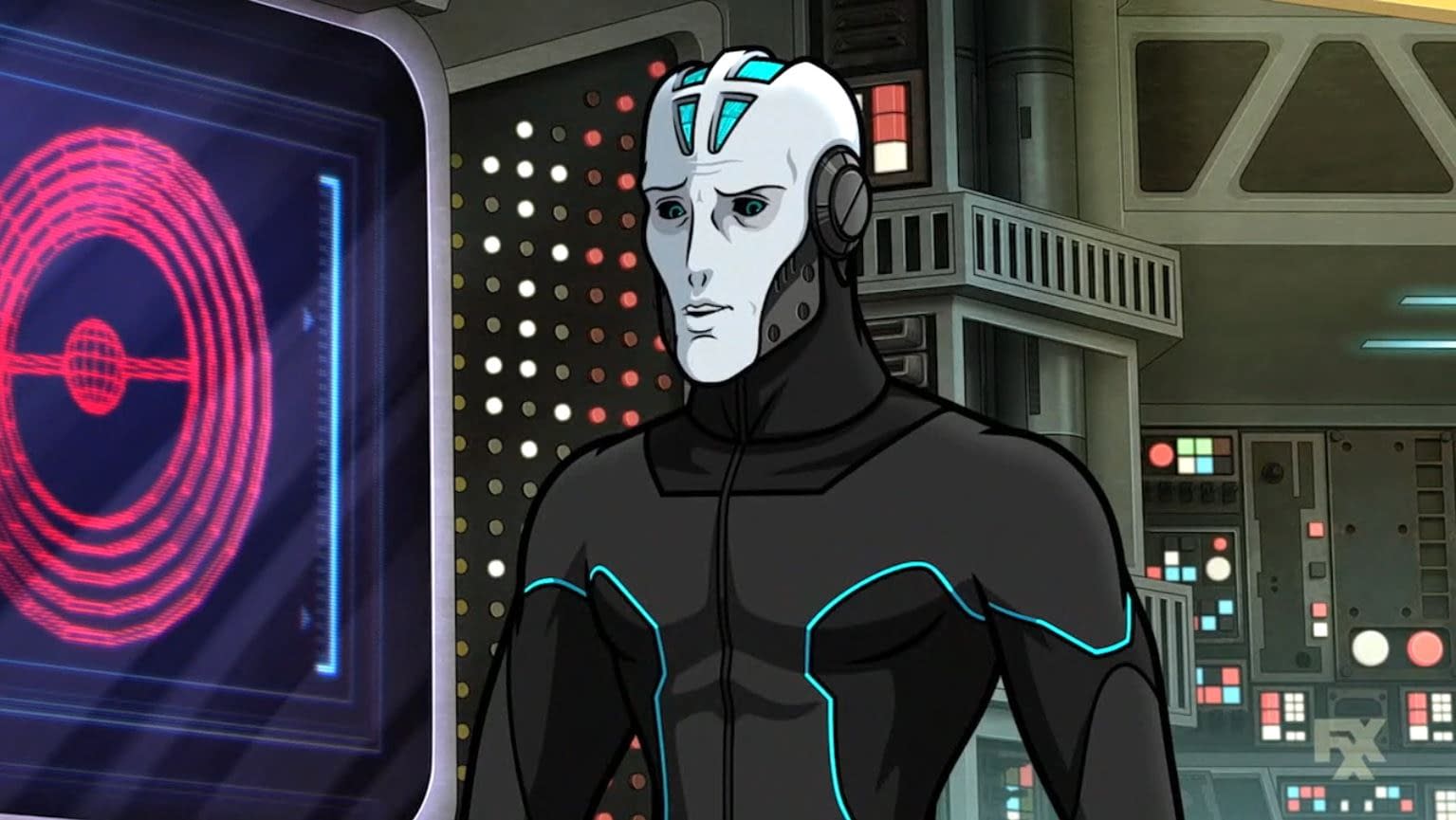 Even Lana (Aisha Tyler) had some great moments, which made me so happy. When Lana is written right, Tyler can be the funniest person on the show. Let's just say it's been a while since Lana's worked for me. She was fantastically utilized in this episode, though.
It could be that I just like Sterling more when he's neurotic, but it works. Please bring back Matt Berry for more voice work, anyone. He's so funny, and would steal the limelight on What We Do in the Shadows if the rest of the cast wasn't also so damned hilarious.
My previous thoughts on the design and animation work for this season still hold- I love the look of this incarnation of Archer, and now that I've seen some writing that works well with it, I'm excited to see where the creative crew can go with this.
Welcome back, Archer. I missed you. Here's hoping you can keep the funny going.