Now that Arrow fans have had some time to process that the series is ending later this year with a shortened 10-episode season 8, the conversation has naturally turned toward what viewers can epect during the long-running CW's final run. From how the series will factor into the previously announced "Crisis on Infinite Earths" crossover and how certain storylines will be resolved to which familar faces will return, speculation continues to build.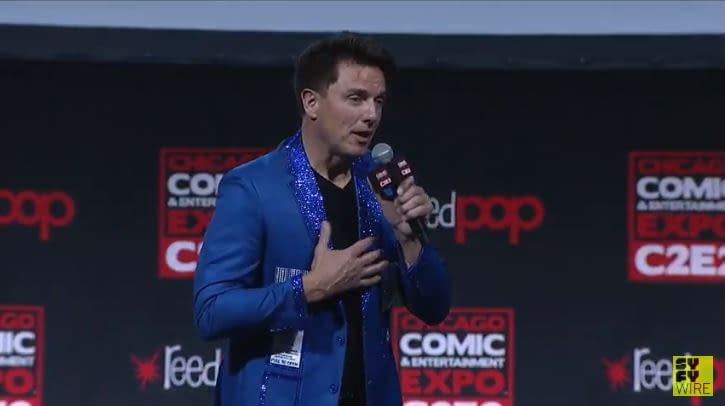 One person who is definitely interested in returning for Arrow's final season is actor/singer John Barrowman (Doctor Who, Torchwood), known to fans of the Emerald Archer's series as Malcolm Merlyn / Dark Archer.
Taking the stage on Saturday at this weekend's Chicago Comic & Entertainment Expo (C2E2), Barrowman was asked by an audience member if he had been contacted about returning to the role for the final season and if he had any interest. While stating up front that he had yet to be contacted by anyone from Arrow, his level of interest was crystal clear: "Of course, I'd love to go back. I'd definitely love to go back."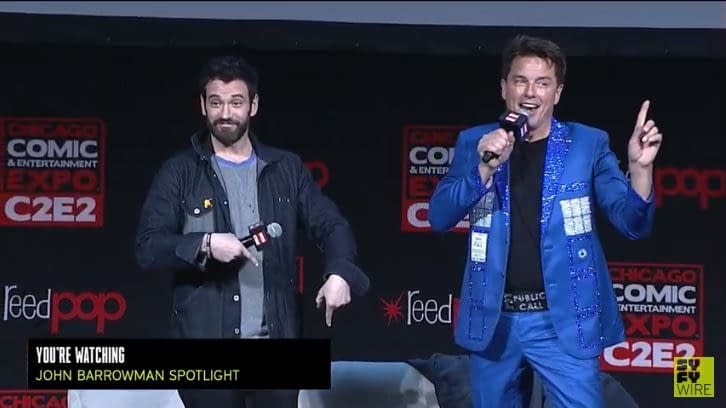 While it would be easy to say that it would be difficult to bring Merlyn back proper considering how things ended in "Lian Yu"… we've got "Crisis" coming up, folks. Anything's possible… including this on-stage dueling "heels-off" with Arrow son Colin Donnell.
It was less than three weeks ago that Arrow fans first learned Stephen Amell's slings and arrows of outrageous fortune were coming to an end. The final episodes of the Greg Berlanti / Warner Bros. TV series will air during the 2019-2020 broadcast season. When the decision was finalized, Amell took to Twitter to make the announcement personally:
Playing Oliver Queen has been the greatest professional experience of my life… but you can't be a vigilante forever.

Arrow will return for a final run of 10 episodes this Fall.

There's so much to say… for now I just want to say thank you.

— Stephen Amell (@StephenAmell) March 6, 2019
Series showrunner Beth Schwartz, and executive producers Berlanti and Marc Guggenheim issued the following statement about the series' end:
"This was a difficult decision to come to, but like every hard decision we've made for the past seven years, it was with the best interests of Arrow in mind. We're heartened by the fact that Arrow has birthed an entire universe of shows that will continue on for many years to come. We're excited about crafting a conclusion that honors the show, its characters and its legacy and are grateful to all the writers, producers, actors, and — more importantly — the incredible crew that has sustained us and the show for over seven years."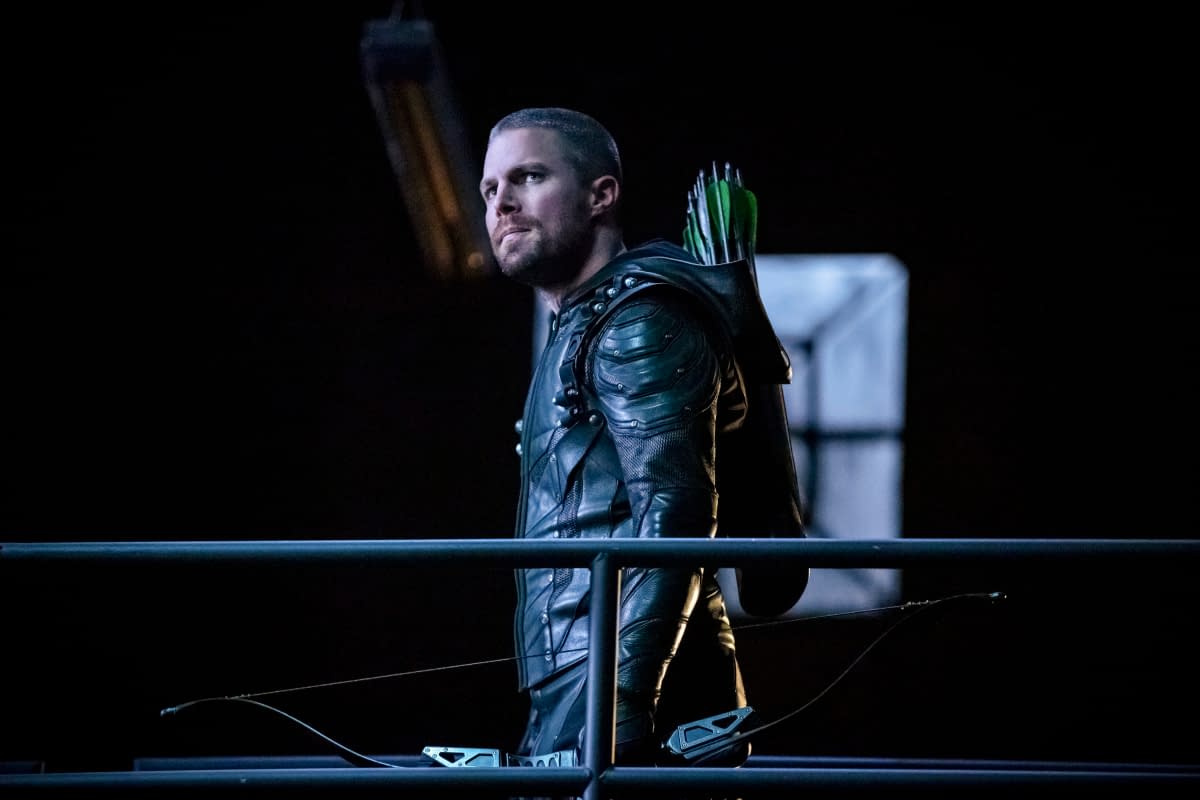 The news comes after two months of speculation stemming from the ending of the CW's last "Arrowverse" crossover, which saw Amell's Oliver Queen striking a deal with The Monitor to save two lives – putting his own fate in doubt. Adding more fuel to the speculation dumpster fire? At their winter Television Critics Association (TCA) press event, CW president Mark Pedowitz addressed the need to expand the DCU in new and different directions:
"Things will age and we want to get the next generation of shows to keep The CW DC universe going for as long as possible."
Along with Arrow, the CW renewed Supergirl, The Flash, Black Lightning, and DC's Legends of Tomorrow for the 2019-2020 television season, with production on the pilot for Ruby Rose-starrer Batwoman currently underway (and expected to be picked up for series).
Enjoyed this article? Share it!