Arrow Season 6: Inside the Episode 'Shifting Allegiances'
Even though it doesn't air until tomorrow night, we have a behind-the-scenes look at the next episode of Arrow, 'Shifting Allegiances'. This is the 20th episode of the season and the first of the final four for season six. The video his hosted by Beth Schwartz, who was recently named the showrunner for season 7. Schwartz has been with the series since season one when she started as a writer's assistant. Beware: the video has spoilers for the episode.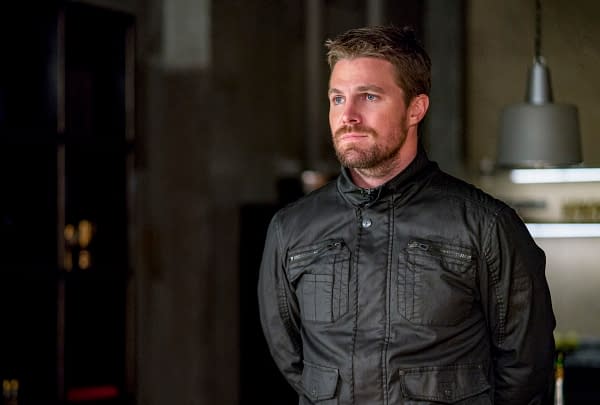 The title for the episode seems very appropriate, as a lot is going on. Rene (Rick Gonazalez) finally returns to NTA but has a hard time getting back into being Wild Dog. John Diggle (David Ramsey) is now a member of ARGUS and running his own team with the idea of taking down Ricardo Diaz (Kirk Acevedo). This is a chance for Diggle to do things his way and reconnect to his military roots.
Meanwhile, Oliver (Stephen Amell) is going to try to play on his old friendship with Anatoly (David Nykl), focusing on the fact that Anatoly is an honorable man and Diaz is not. And of course, we still have to see the fall out from Laurel (Katie Cassidy) having seen the things Diaz was willing to do in Bludhaven last episode.
There could be a whole lot of shifting this episode.
Arrow airs Thursdays at 9 p.m. ET on the CW.