Arrow Season 7: The Threat From Ricardo Diaz May Be Far From Over
If you thought that after the season finale of Arrow with Oliver (Stephen Amell) off to prison, that Ricardo Diaz (Kirk Acevedo) was going to take some down time, maybe contemplate where he went astray… then you'd be wrong. It seems that the Dragon won't be too far away next season.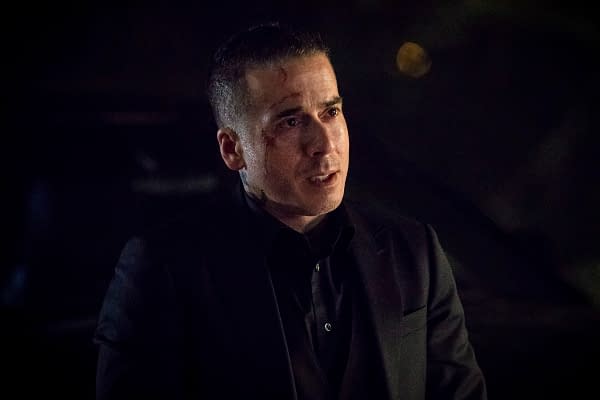 Actress Emily Bett Rickards talked to EW.com about the fallout from the season finale and if maybe Oliver is safer in prison than she and William (Jack Moore) are on there own.
The idea now is: If Oliver's in prison, is he actually more protected than the team? The rest of the team is all going to be in danger as well. Where that puts Felicity and William, I mean, we can only do so much to protect them. We've seen how strong and intelligent and ferocious [Diaz] can be; I don't think he stops. In terms of keeping her safe, we can do our best, but I don't think she's going to have much luck.
This makes Diaz the first big bad to roll over into a second season in the Arrowverse. Sure, Malcolm Merlyn (John Barrowman) came back in season two, but he wasn't that big of a threat where it seems like Diaz might just pick up where he left off once he regroups.