'Arrow' Star Stephen Amell Posts Heartfelt Response to Emily Bett Rickards' Departure
It's been two days since Arrow star Emily Bett Rickards (Felicity Smoak / Overwatch) announced via social media that she would be leaving the long-running CW superhero drama ahead of its final run in 2019-2020. Now, series star Stephen Amell has taken to Instagram to express his feelings over Rickards' departure – and yeah, it's just as emotional as you thought it would be (it was the "EmBett" part…):
Executive producers Greg Berlanti and Beth Schwartz issued the following statement regarding Rickards' departure shortly after her announcement:
"We've had the pleasure of working with Emily since season one and in those past seven years she has brought one of TV's most beloved characters to life. And although we're heartbroken to see both Emily and Felicity leave the show, we're completely supportive of Emily and her future endeavors. She will always have a family at Arrow."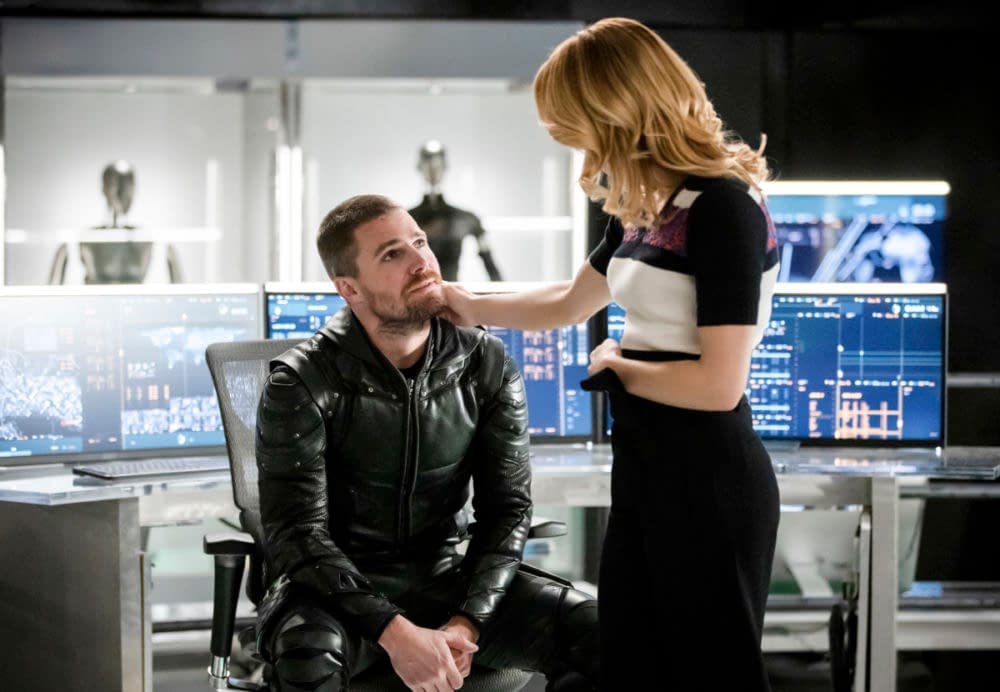 Here's a look at Rickards' original post, explaining the reasons behind her decision:
The announcement came a little more than three weeks after Arrow fans first learned Amell's slings and arrows of outrageous fortune were coming to an end. The final episodes of the Berlanti / Warner Bros. TV series are set to air during the 2019-2020 broadcast season. When the decision was finalized, Amell took to Twitter to make the announcement official… and personal:
Series showrunner Schwartz, and executive producers Berlanti and Marc Guggenheim issued the following statement about the series' end:
"This was a difficult decision to come to, but like every hard decision we've made for the past seven years, it was with the best interests of Arrow in mind. We're heartened by the fact that Arrow has birthed an entire universe of shows that will continue on for many years to come. We're excited about crafting a conclusion that honors the show, its characters and its legacy and are grateful to all the writers, producers, actors, and — more importantly — the incredible crew that has sustained us and the show for over seven years."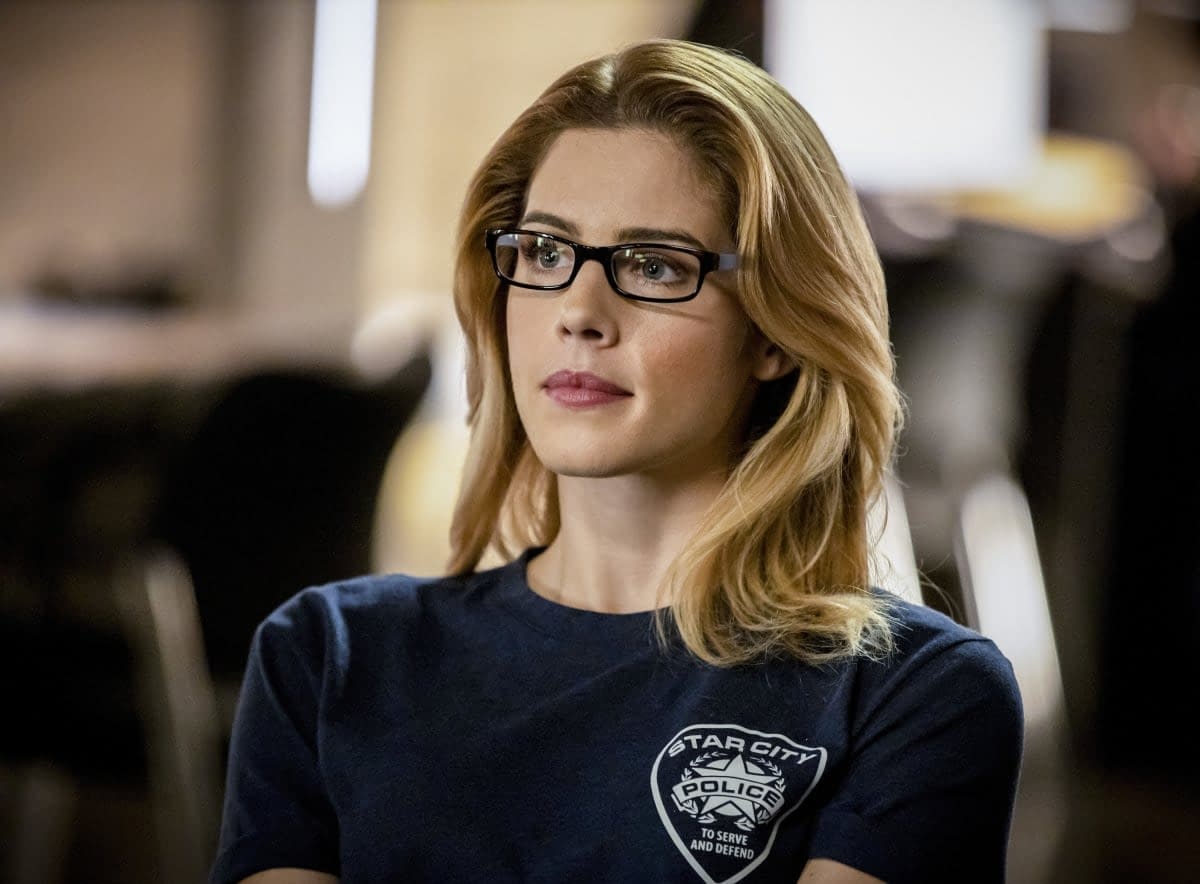 The news comes after two months of speculation stemming from the ending of the CW's last "Arrowverse" crossover, which saw Amell's Oliver Queen striking a deal with The Monitor to save two lives – putting his own fate in doubt. Adding more fuel to the speculation dumpster fire? At their winter Television Critics Association (TCA) press event, CW president Mark Pedowitz addressed the need to expand the DCU in new and different directions:
"Things will age and we want to get the next generation of shows to keep The CW DC universe going for as long as possible."
Along with Arrow, the CW renewed Supergirl, The Flash, Black Lightning, and DC's Legends of Tomorrow for the 2019-2020 television season, with production on the pilot for Ruby Rose-starrer Batwoman currently underway (and expected to be picked up for series).