The announcement earlier this week that Arrow executive producer and co-showrunner Wendy Mericle was leaving the series left one question: where was she going? Marc Guggenheim, the other showrunner for the series, is staying on as a story consultant for the Arrowverse and has other shows in the works and writes a few comic books. But there was no word on where Mericle was headed after being with the series since just after the pilot in 2012 and becoming co-showrunner in season 4. Today it was announced that the highly sought-after drama writer has signed an overall deal with ABC Studios.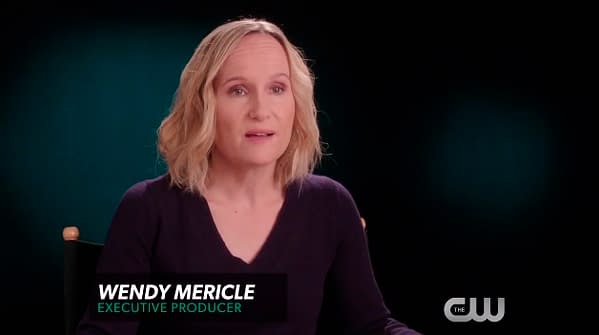 Under the deal, Mericle will produce new projects for broadcast, cable, and streaming services. This is a return to ABC for Mericle, who worked on the final season of Desperate Housewives just prior to joining Arrow.
She will be working with ABC Studio president Patrick Moran and head of drama development Nne Ebong. Moran said in a statement:
Wendy is one of the most talented storytellers working in television and we're thrilled to have her on the ABC Studios team.
Mericle spoke of the move:
I'm excited about the opportunity to develop new projects, while working in collaboration with Patrick, Nne, and the fantastic creative team at ABC Studios, as I begin this next chapter in my career.
The Arrow season 6 finale is being filmed this week. Beth Schwartz has been named as the showrunner for season 7.
Source: Deadline
Enjoyed this article? Share it!