The Bleeding Cool Top 25 TV Influencers 2019 Countdown: #10-#6
Andy Kaufman scared the living hell out of me when I was ten – and I've been thankful for it ever since.
When I was growing up, there were four gospels to Friday nights. Bedtime set at 8 p.m. No debate. No discussion. Dad would pass out in his recliner after working shifts at the county's water/sewer plant and local hospital. Mom would pass out on the couch – for other reasons. As long as I could stay quiet and run quickly (not easy for a half-asleep spastic kid), the living room television was mine for as long as my eyes could stay open.
And then we were off and runnin'!
The Friday before my birthday was also the Fridays where Kaufman broke character (in the middle of a live television broadcast, people!), trashed the set (in the middle of a live television broadcast, people!), and got into a fight with some of the cast and crew (in the middle of a live television broadcast, people!).
Did I mention it was in the middle of a live television broadcast, people?
It blew my tiny little mind, leaving me with this nervous-but-very-cool feeling like I was doing something wrong (well, more wrong since I was already a rebel by staying up past bedtime) – seeing something I wasn't supposed to. Best part? Turns out it was all a prank coordinated by Kaufman and some on the show. Wow!
But it didn't stop there. With a late-night landscape built by local network affiliates and syndicated channels laid bare before me, it was like Uncle Scrooge McDuck about to make an oddly-not-neck-breaking dive into all of his riches.
Kolchak: The Night Stalker. Night Gallery. Captain Scarlet and the Mysterons. Good Times. Columbo. Hammer House of Horror. The Jeffersons. The Avengers. A billion Johnny Carson monologues. A gaggle of wonderfully bad movies.
Television was my second "parent" with every example above (and a righteous amount more) another "sibling" whose influence directly impacted me, both personally and professionally.
These were my "influencers."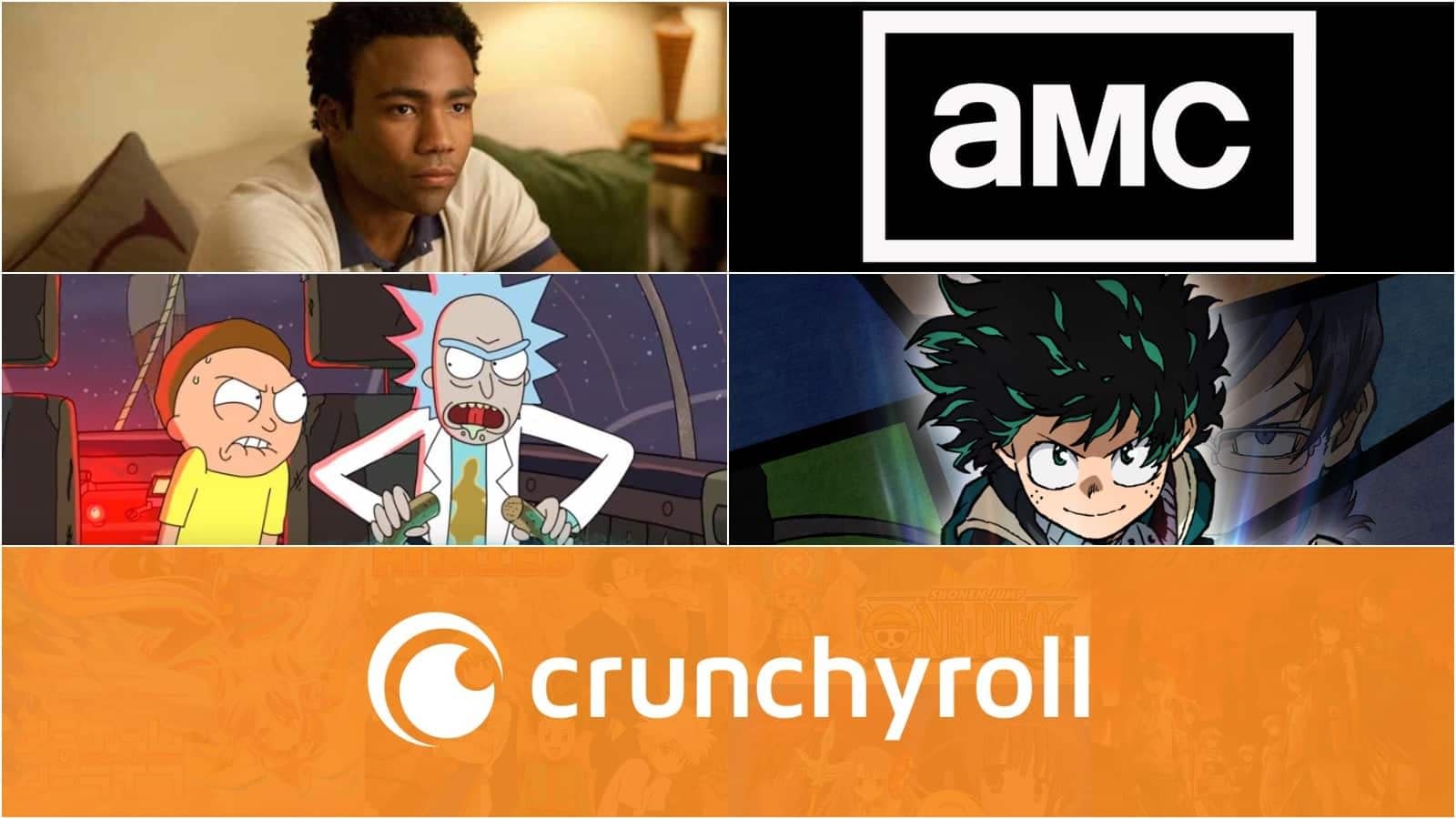 Which brings us to The Bleeding Cool Top 25 TV Influencers 2019 Countdown, a look inside our "crystal ball" and predict the individuals, shows, and events that could have the biggest influence on you next year.
Our twenty-five choices were based on a year's worth of Bleeding Cool television coverage, third-party coverage, analytics, and raw gut instinct. We started with more than 180 topics, which were halved-down and ranked to give us the 25 before you now.
To be clear, there's a danger that comes with doing lists like these: some of the predictions may be DOA by the time they post. Full disclosure, this list underwent a last-minute addition based on something (no spoilers) during the last week of December – shifting our 25th choice to "Honorable Mention" status (sorry, WWE).
So with that said, let's get started…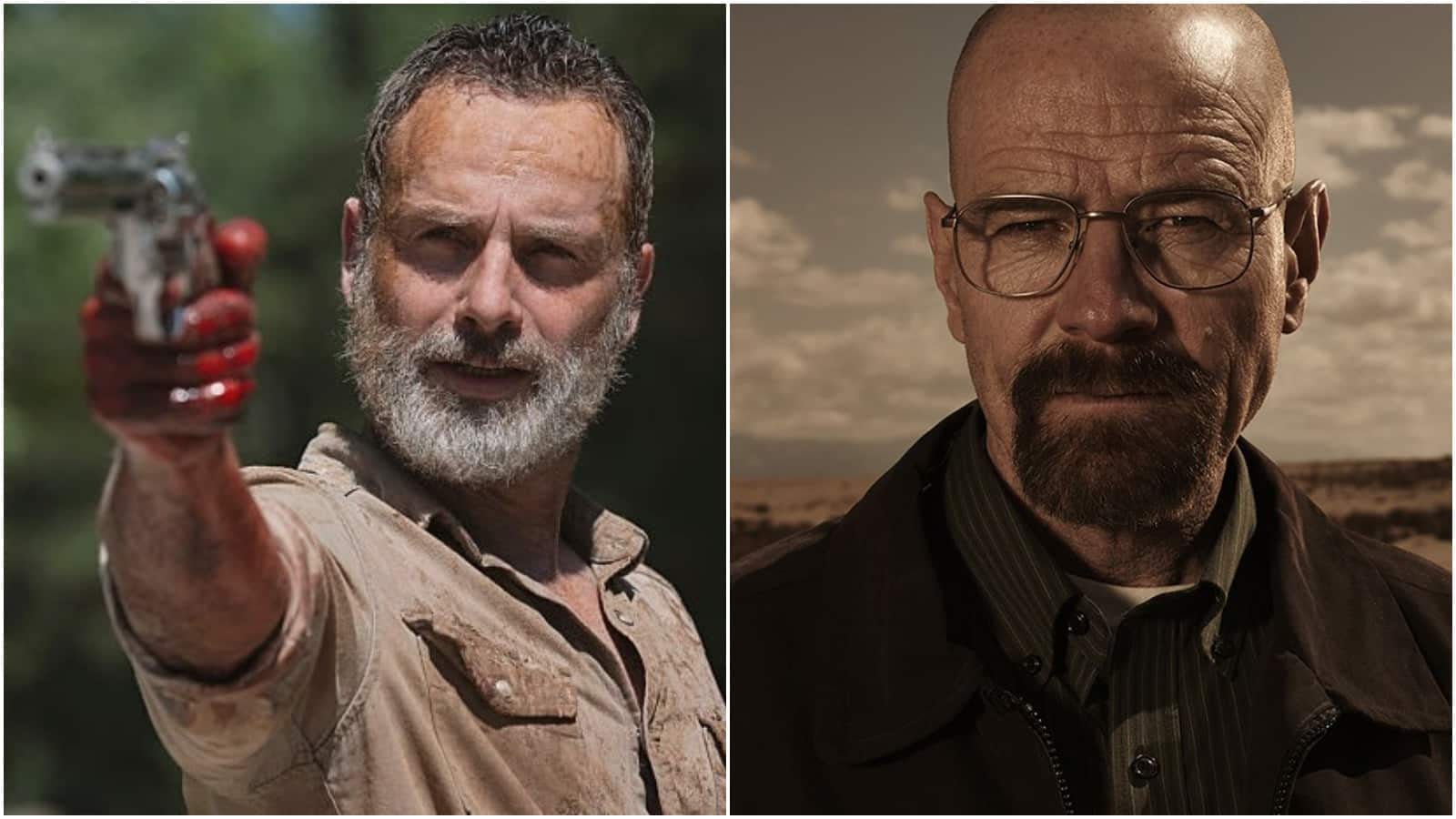 Let's start with acknowledging that CBS All Access is already doing a version of this with the Star Trek: Discovery spin-off mini-movie series "Short Treks," – but AMC's move is elevating it to a whole new level. Even if you're not a fan of The Walking Dead, you probably heard Andrew Lincoln was leaving the series to star in a trilogy of Rick Grimes-based television films – and not just your averge tele-movie. The films are expected to have big screen-level budgets and looks – and those are just the beginning.
Since Scott M. Gimple assumed the role as overseer of The Walking Dead universe, there was talk of how they could expand the series in different ways – and now we know the answer: a multimedia approach that includes television films, miniseries, books, etc.; and a focus that will include backgrounds on supporting characters, how the zombie apocalypse plays-out in other parts of the world, and even talk of looks at the past and future.
As if that wasn't enough to get ears bleeding with anticipation, AMC is also not pushing back (though Bryan Cranston confirmed then stepped back from his breaking news) on reports that Vince Gilligan's developing a Breaking Bad television film that would focus on Aaron Paul's Jesse Pinkman post-series finale.
So why does this matter? For shows with a large, dedicated fanbase, it represents a new way for networks/studios to give viewers more of what they want without the expense of a full series. Characters and storylines can be introduced in an online video (YouTube's Red Machete) or mini-series to gauge fan interest and then brought into the main series fold. If AMC's experiment is a success, imagine the possibilities with series like Supernatural, Stranger Things, etc. Let's just put this out there: 70 episodes is a huge upfront episode commitment for a network to make to any series. But then again, not every series is Justin Roiland and Dan Harmon's Rick and Morty. Starting its fourth season (fingers crossed) some time in 2019 – or even by the time you read this even they do another surprise season premiere drop – the animated series pretty much owns Cartoon Network's Adult Swim is every way possible.
Did we also mention merchandising? Have you heard of a store chain called Hot Topic? Jokes aside, the series has found a way to sell itself to the masses while still maintaining its edge – but can it last? One of pop culture's favorite past times is picking the point when a "cool show" suddenly sells out to "The Man." Can Roiland and Harmon weather that storm and maintain the show's third season quality? We'll know pretty squanchin' soon…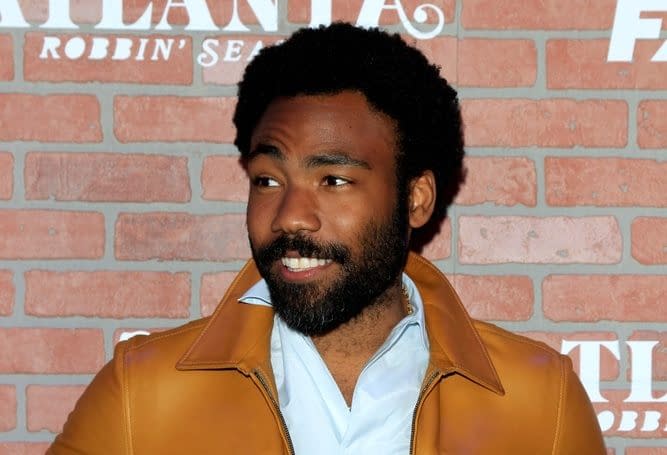 Giving us the Twin Peaks vibe with FX's Atlanta that was lacking in David Lynch's return to his own series, Donald Glover has solidifed his title as a modern-day renaissance man: actor, comedian, singer, writer, producer, director, rapper (Childish Gambino), songwriter, and DJ (mcDJ). This was an easy choice, with the award-winning Glover in a position now to court offers from a number of networks and streaming services – opportunities for him to have his creative say on both sides of the camera – and those offers are coming, folks!
One person who recoginzes Glover's talent and would like to keep their creative relationship vibing is FX CEO John Landgraf, who wanted everyone to know at this past summer's Television Critics Association (TCA) press event that it wasn't FX that pulled the plug on the animated Deadpool project Glover was writing – it was Marvel:
"They didn't want to do the show that Donald and Stephen [Glover] wrote. We would have done the show that Donald and Stephen wrote, but it wasn't our decision. When Marvel decided not to do that show, we parted company with them as did Donald and Stephen. Now it's totally up to them [Marvel] whether they hire someone else to do a different show."
When a cable network head picks you over Marvel? That's influence… In honor of people like myself who are just starting to dip their toes into the vast ocean that is anime, Funimation's My Hero Academia is proving to be the "gateway drug" for newbies who've led anime-free lives. So why does it work? For many, the superhero backdrop makes the storyline more readily accessible – but it's much more than that. The characters don't act "goofy" or out of character; internal monlogues may be long, but there's always a purpose for them taking place; and it has an air about it that anyone could get killed off at any point (I stay away from the manga to avoid spoilers) – creating some unexpectedly tense moments that had me needing to see the next episode.
I even own a Deku shirt, people!
So while you might take some offense (none meant) at what I'm about to say, 2019 might be the year that it's proven true: anime has finally found the series that could shatter the mainstream "glass ceiling" once and for all – and it doesn't even need to use it's full Quirk to make it happen.
Which is actually a nice lead-in to…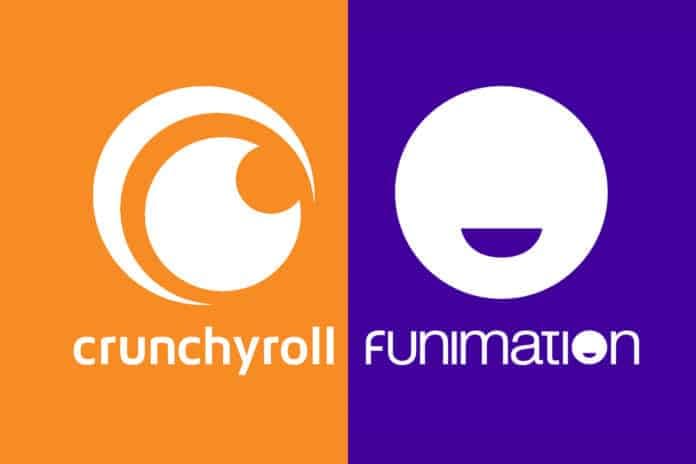 After a two-year partnership that proved not only beneficial to both Funimation and Crunchyroll but also anime fans around the world, the two anime stakeholders parted ways in November 2018. But Funimation wasn't without a dance partner for long, partnering with Hulu on a deal that gives Funimation a larger global reach – and the financial backing of the Disney-owned streaming service, allowing it to go toe-to-toe with new anime player Netflix.
"[Hulu] have their own anime base and this will help us co-buy content, and bid for the bigger titles, They'll help us get the mass exposure and we can get the hardcore anime fans on our platform. It was a good partnership in that sense and we can co-exist. And that's why it works for us."

– Funimation President and CEO Gen Fukunaga
For their part, Crunchyroll is launching a brand new "Stay Crunchy" marketing campaign aimed at the dedicated anime community. With Funimation moving on to Hulu, Crunchyroll is looking to remind anime fans that the service has a deep programming line-up of titles – with an emphasis on exploring new series and genres.
For anime fans, what you've just read is a rare example of more actually being more, with Hulu/Funimation and Netflix competing for anime projects as well as investing more in in-house production. With their new campaign, Crunchyroll gives exposure to anime series that otherwise might've gotten lost in the shadows of better-known anime (even I know the world cannot thrive on My Hero Academia alone).
While a time of some uncertainty for Crunchyroll, these two moves could prove to be huge for the future growth of anime overall.