"Better Call Saul" Season 5 – Peter Gould on "Breaking Bad" Breaking Through: "This Is the Season Where Worlds Collide"
Let this sink in for a second: it's been nearly one-and-a-half-years since fans of Vince Gilligan and Peter Gould's Better Call Saul realized that the worlds of the Breaking Bad spinoff and the original series were beginning to merge in a big way. So with the series only days away from its Sunday, February 23, and Monday, February 24, two-night premiere, it seems only fitting that Gould offer up his thoughts (and a few teases) to EW on what viewers can expect – here are some of the highlights: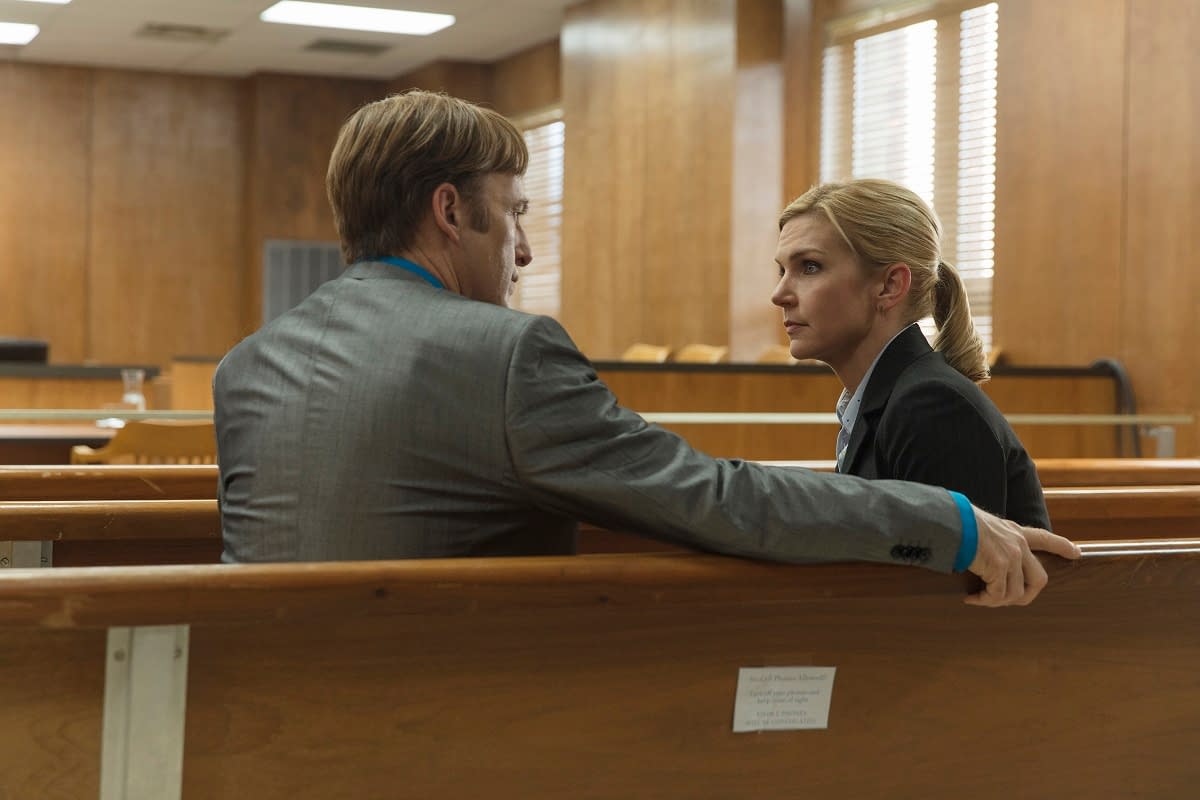 ● Gould knows that the series has felt a lot lot two different shows at times – but now that Jimmy's "gone" and Saul's here? It's all starting to come together:
"Sometimes you get two shows for the price of one. For many of the seasons there was the Mike Ehrmantraut [Jonathan Banks] half of the story and the Jimmy McGill [Bob Odenkirk] half of the story, and they've only touched occasionally. This season is where it all becomes one story, much more than it has in the past. You're going to see characters who you never expected to be in conflict with each other in the same scene. It was very energizing and exciting to watch. This is the season where worlds collide."
● While the series is set to end after its sixth season (with 63 episodes), Gould never imagined the series going past three seasons when he first began:
"I wasn't sure if [a 62-episode run] was going to be right for Saul. In fact, if you had asked me when we started, I probably would have guessed three seasons would have been right. But the show has surprised me at every turn. And as we worked on season 5, the end game started to become a little bit clearer to us. That's when it really felt like we knew, 'Okay, this seems right.'"
● Just because the series is ending doesn't mean they actually know (yet) how they're going to get there over the course of the final 13 episodes:
"Right now, we don't know what's going to happen in season 6. So with any luck, we'll be able to fit the story into 13 episodes. But part of the reason for 13 [instead of the normal 10-episode season] was that we have a hell of a lot to do. I will say that once you've seen all of season 5, I think it'll be clearer. You'll see some of where we're going with this thing."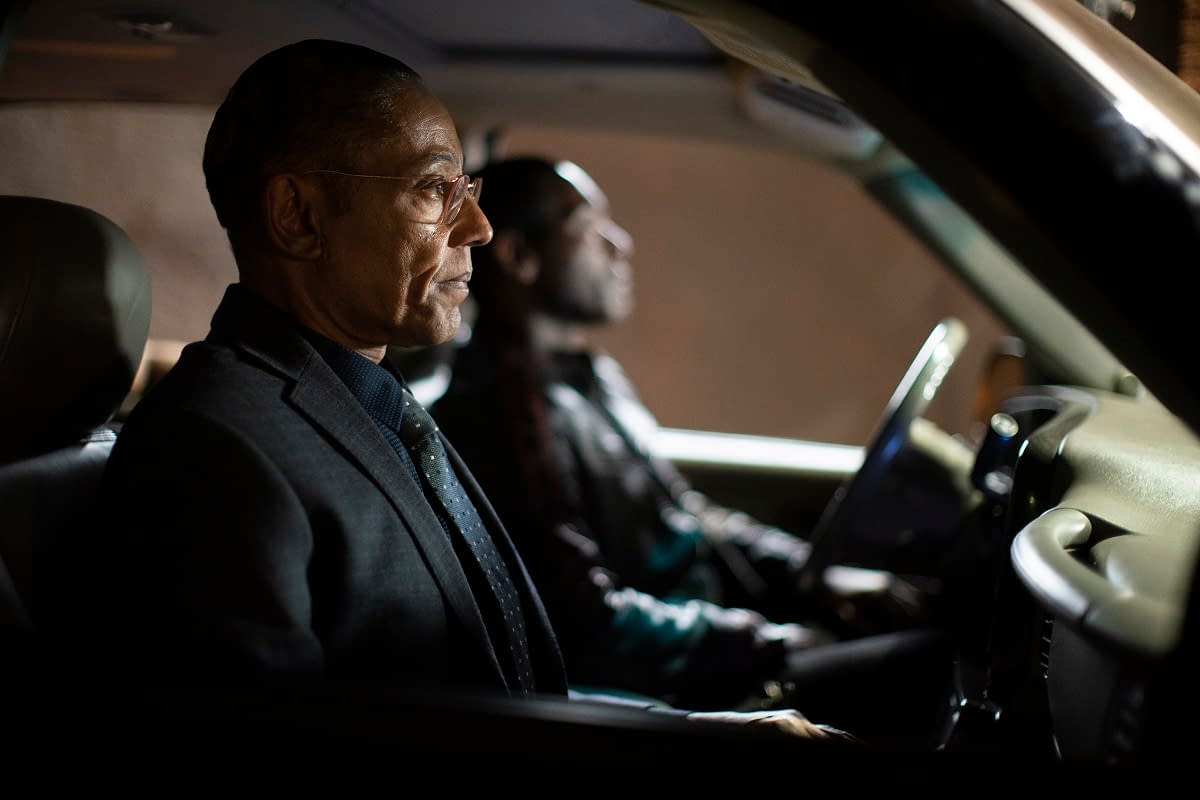 ● As for Kim's (Rhea Seehorn) feelings on the Jimmy-to-Saul transformation, it's going to put her in the position of having to choose between two men – who are the same person:
"Kim is the one who senses that there's going to be deeper implications from this. She feels it in her gut and that puts her in a very tricky position, because she does love Jimmy. But how does she feel about Saul Goodman? That's the question."
● Then there's the matter of the "Anti-Gus", Lalo Salamanca (Tony Dalton) – and how the real Gus (Giancarlo Esposito) will be facing this unexpected threat to his plans:
"Gus Fring may have met his match in Lalo Salamanca, because Lalo Salamanca is the polar opposite of Gus Fring in a lot of ways. Where Gus is so locked down, Lalo is flamboyant and expressive and having fun. But Lalo is also unstoppable. So this is really the season where the unstoppable force meets the immovable object. This is the season where Gus Fring is truly going to be put on notice that he's not going to be able to accomplish what he wants to do without some serious sacrifices."
● As for Mike (Jonathan Banks), the killing of Werner (Rainer Bock) impacts him much more than some viewers might realize and "changes things in a big way for him"
● This season will feature some familiar Breaking Bad faces like Ed (the late Robert Forster) and DEA Agent Gomey (Steven Michael Quezada) – but its Dean Norris' Hank Schrader who really drives home the point that the world of Breaking Bad has started breaking through:
"We're seeing the Hank Schrader we met when we first saw him on Breaking Bad. This is a guy who's in command of his world, he's light on his feet. And he's a helluva lotta fun."

https://youtu.be/qLbdg4WM8qc
In season five of the critically acclaimed drama, Better Call Saul, Jimmy McGill's decision to practice law as "Saul Goodman" creates unexpected and profound waves of change throughout Albuquerque's legal and illegal circles. Kim Wexler finds herself at a crossroads as her connection with Jimmy deepens. Wracked with guilt and regret, Mike Ehrmantraut hits rock bottom. Meanwhile, Nacho Varga tries to survive as Gus Fring's covert war on the cartel becomes a life-and-death chess match with the mercurial and relentless Lalo Salamanca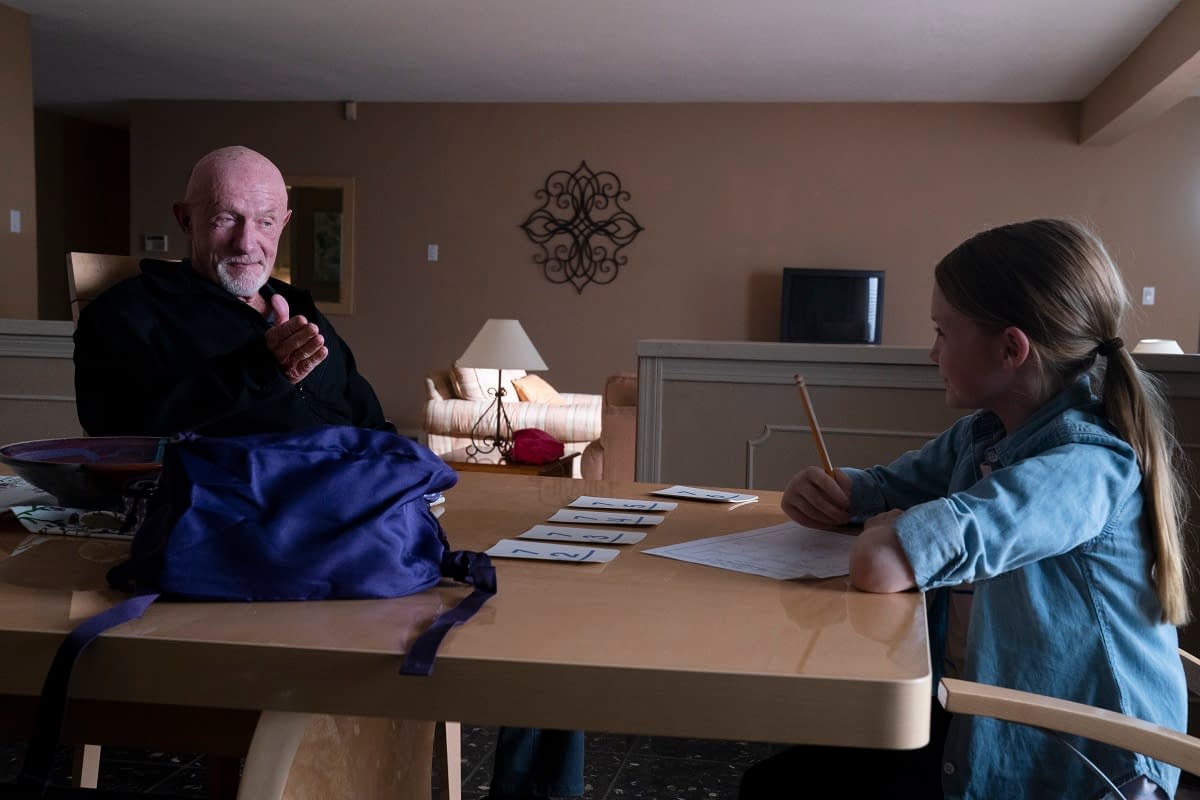 "Better Call Saul" season 5, episode 1 "Magic Man": Now doing business as "Saul Goodman," Jimmy unveils an unorthodox strategy for client development that tests Kim's tolerance of his new legal persona. Lalo searches for the mysterious "Michael," only to discover a problem within his own operation. Written by Peter Gould and directed by Bronwen Hughes.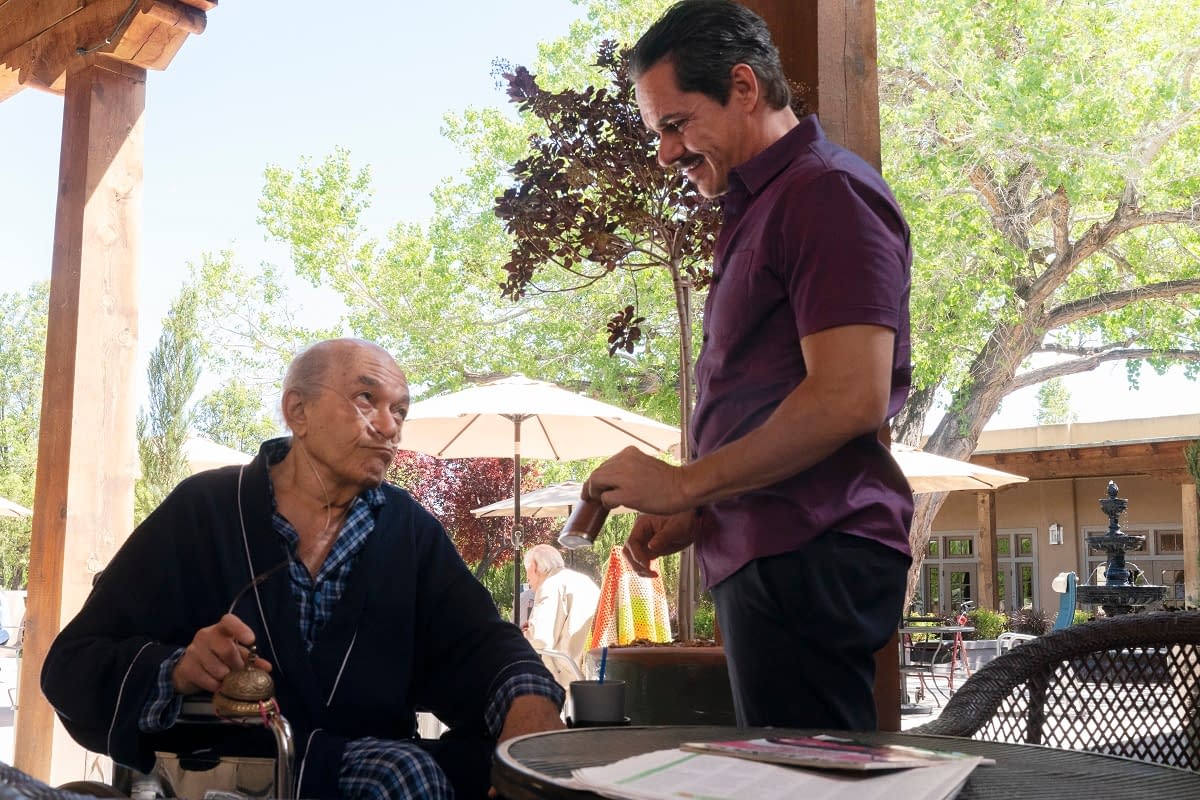 "Better Call Saul" season 5, episode 2 "50% Off": Jimmy's promotional stunt has unintended consequences. Nacho takes extreme measures to earn Lalo's trust. "Saul" is a success at the courthouse, but still has yet to win Kim over. Simmering with rage and self-loathing, Mike loses his temper. Written by Alison Tatlock and directed by Norberto Barba.