Billie Eilish & Van Halen: Why Is This "Controversy" Even A Thing? [OPINION]
Billie Eilish committed the biggest "sin" in music: not knowing who Van Halen is. In an appearance on Jimmy Kimmel Live, the host quizzed the 17-year old on '80s pop culture. Among the icons she missed were Huey Lewis, Run-DMC, and Cabbage Patch Dolls.
Since the appearance, social media shamed Eilish for her ignorance of Van Halen. She's had defenders, most notably Democratic presidential candidate Elizabeth Warren and the youngest member of the group, Wolf Van Halen (son of Eddie Van Halen, who replaced original band bassist Michael Anthony)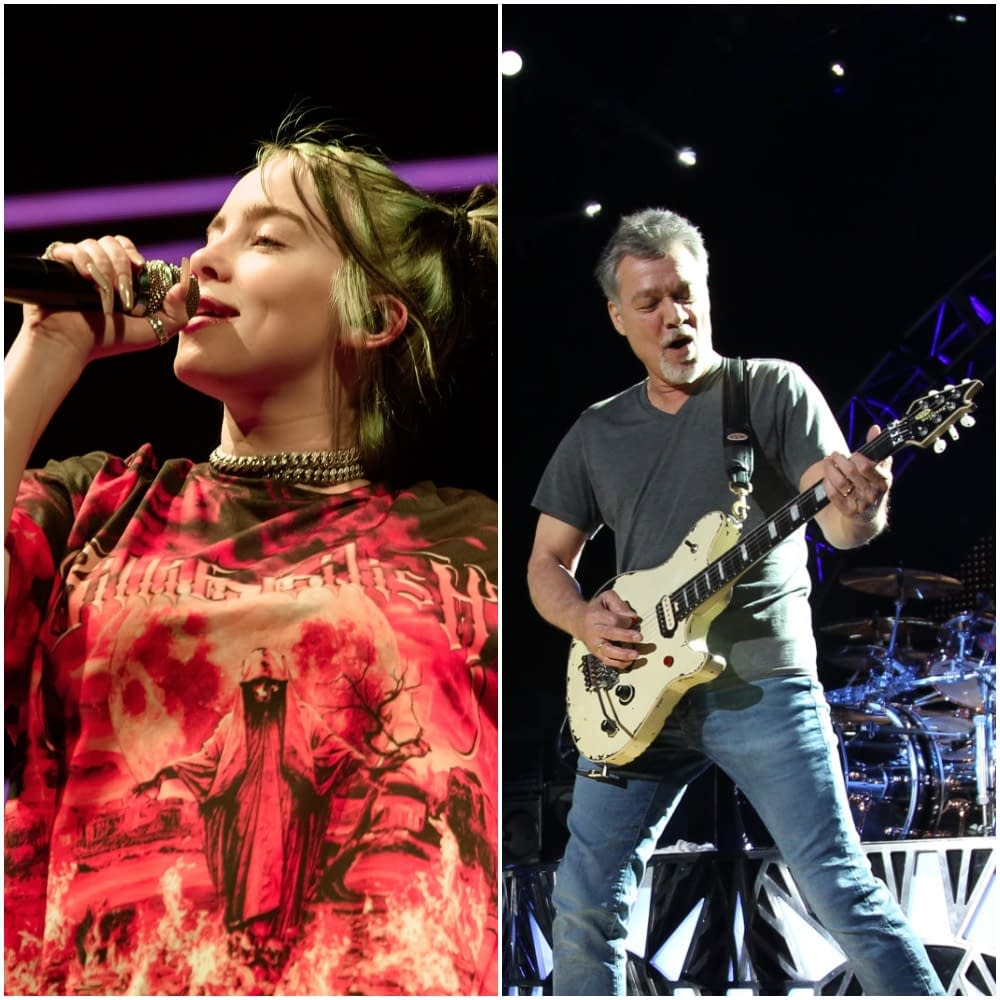 The Prosecution
The Defense
Warren appeared on The Tonight Show Starring Jimmy Fallon to defend Eilish after the host asked her the same question.
"Do you know who Van Halen is?" Jimmy Fallon asked.
"Yes, but you don't have to," Warren responded. "Let's ease up on Billie."
Wolf took to Twitter to also defend Eilish following her appearance on Kimmel. He complimented and promoted her work while doing the same for his father's band.
The Verdict
What exactly is the expectation here? Do people pay Eilish to be a music historian? No, they pay to listen to her voice and music. What is the statute of limitations of music eras and genre? Would it be a bigger sin if Eilish didn't know who The Beatles, Elvis Presley or Frank Sinatra were? Who cares?
Eilish and Van Halen aren't even in the same genre and different paths. Eilish is a contemporary pop artist surging across multiple platforms and has yet reached her potential. Van Halen made their name in rock and at their most popular during the '70s and '80s. Most rock stations play their older music than their contemporary work. Wolf along with Eddie, Alex Van Halen, and David Lee Roth tour playing their classic songs while writing new material.
Not every artist from every generation is aware of those around them even if it's the biggest name.
The world will still go on…