In the pilot episode of Black Lightning, we met Jefferson Pierce (Cress Williams) and his daughters Anissa (Nafessa Williams) and Jennifer (China Ann McClain). Pierce retired from being a costumed vigilante in an effort to save his family, and it's his daughters being at risk that got him to put the suit (or the new version) back on. He took care of Will (Dabier) in the first episode, but his daughters are still not safe with Lala (William Catlett) still on the streets.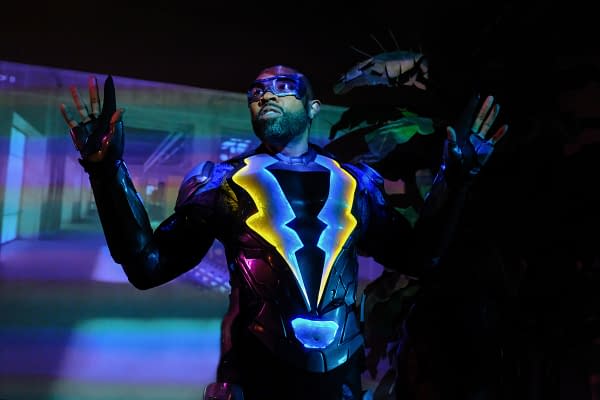 Hunting down Lala will keep Black Lightning around for another episode or two, but there needs to be a bigger reason why Pierce doesn't just give the new suit back to Gambi (James Remar) and go back to being a principal. Thanks to executive producer Salim Akil talking with EW.com, we now know what that is:
"We're introducing a new drug into the community called Green Light in later episodes. It will be the crux of the season in terms of how drugs enter a community, how a community is exploited, and Black Lightning sort of working himself up the food chain of discovering where it comes from and who put it there."
Green light is an interesting name for a drug, made me think of Green Lantern… but it could also be reference to a traffic signal.
Black Lightning airs Tuesdays at 9 p.m. ET on the CW.
Enjoyed this article? Share it!