Black Lightning Season 1: Learning to Use His Powers in a New Way
The Flash may be taking a couple weeks off, but Black Lightning is still hitting the streets and we have a new behind-the-scenes video for tonight's episode, 'And the Devil Brought the Plague: the Book of Green Light'. Executive producer Salim Akil takes us inside the episode as Jefferson Pierce (Cress Williams) and Peter Gambi (James Remar) figure out new ways for Black Lightning to use his powers… and the first one we get to see is him flying.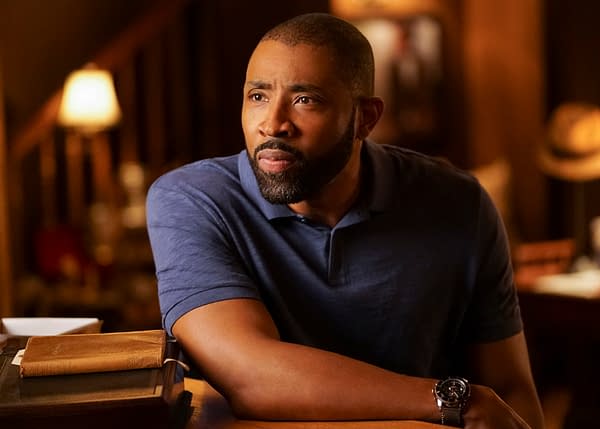 The bit just before Jefferson tries it and asks if Gambi is sure, to which Gambi replies, "in theory." "That's not exactly the vote of confidence I was hoping for." My first thought when seeing this is, why didn't they come up with this when he was on the streets nine years ago? And I realize we don't know how long he was Black Lightning before. Was he out there for years or just a few months?
The clip also has Remar talking about how much Gambi loves being the 'guy in the chair', guiding Black Lightning while he's out on the street. But there still seems to be a whole lot more to Gambi than we've seen so far.
Black Lightning airs tonight at 9 p.m. ET on the CW.
https://youtu.be/v0PfUb54VW0