The Blacklist Season 5: Liz and Redd Are on a Collision Course
Going into the new season of The Blacklist, the big change was that Liz (Megan Boone) now knew that Raymond Reddington (James Spader) was her father and that Redd's network had fallen apart and he was rebuilding from scratch. And while that seemed pretty big going in, the death of Tom (Ryan Eggold), Liz's husband has really put her on a mission to find out why. That's great motivation for the character, but it's going to be a problem soon when it comes to tracking down U.S. Marshall Ian Garvey (Johnny Coyne).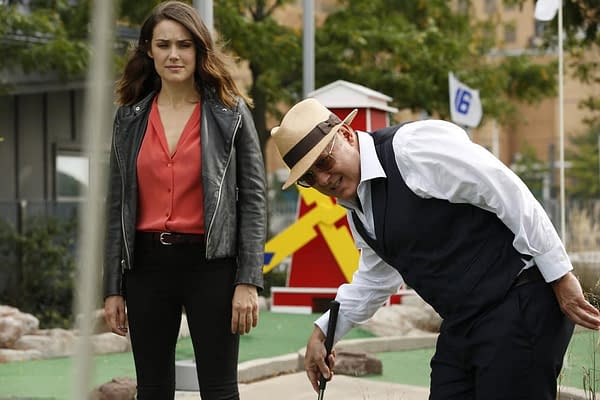 According to executive producer Jon Bokenkamp, things are going to get pretty interesting, as he told EW.com:
"We now know that Ian Garvey is a U.S. Marshal, so he has resources and he's well protected. But what to do with Garvey is the real problem. Red wants Garvey to be buried along with his secret. Liz wants Garvey alive so she can get to the truth behind why Tom died. At some point, those two differing agendas are going to collide."
This is exactly why you should never work with family. It just causes problems and accusations that you had somebody's husband killed.
The Blacklist is on a brief hiatus because of the Olympics, but will return Wednesday, February 28th on NBC.