Bleeding Cool's 2019 MLB Predictions: National League Supremecy
Ahh, it is the best day of the year. It is Opening Day for Major League Baseball, where everyone is 0-0 (well, except the Mariners and A's) and hope spring eternal for all (well, except the Orioles and Marlins). This should be an interesting year in the MLB, as the offseason had record signings with big names changing jerseys, some surprising contract extensions breathing new life into franchises, and yet another spending freeze that has left some quality players watching Opening Day from at home. Arguments continue about how to speed up games, and more fans than ever became familiar with the term "service time manipulation".
None of that matters on the first day of the season though, as we finally have baseball back. The actual on field product will feature plenty of intrigue and suspense…if you root for a team in the National League. The American League features maybe the three best teams in baseball overall in the Boston Red Sox, New York Yankees, and Houston Astros. All three will make the postseason yet again, but after those three there is a drop-off that will be even more noticeable this year. All three divisions in the National League are at least three deep with teams that can make the playoffs, with the East and Central two of the best divisions in baseball. They don't play the games on paper however, so let's go division by division and see what shakes out.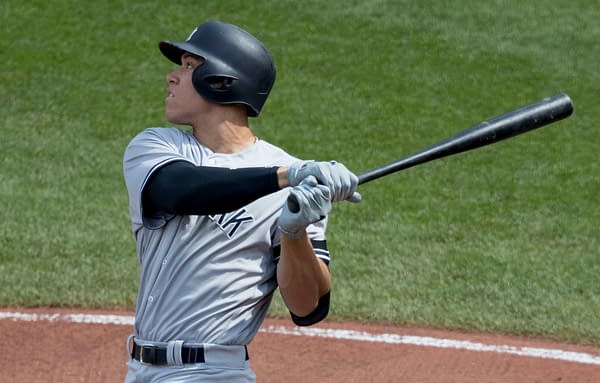 The American League East will feature yet another slugfest between the Yankees and Red Sox. I will give the Yankees the edge and the division title after they beefed up their starting rotation and a healthy Aaron Judge putting together what I think will be his first MVP season. The defending World Series champs in Boston will make it tough, but their bullpen is a disaster after losing the still un-signed Craig Kimbrel and not adding anyone to replace him. They have one of the top to bottom best line-ups in baseball, including the reigning MVP Mookie Betts and J.D. Martinez. They will grab a Wild Card spot. My other pick for the AL Wild Card is the Tampa Bay Rays. They will win 90+ games this year, on the backs of AL Cy Young Blake Snell and newly acquired Charlie Morton and a one-game playoff with them heading to Fenway sounds like a ton of fun. As for the Toronto Blue Jays, all eyes are on Vladimir Guerrero Jr. and when he will get his call-up after the first month of the season. Until then, they will face some tough sledding this year. The Orioles are not even projected to reach their win total of 57 wins from last year, but youngsters should get plenty of playing time this year to start building for the future.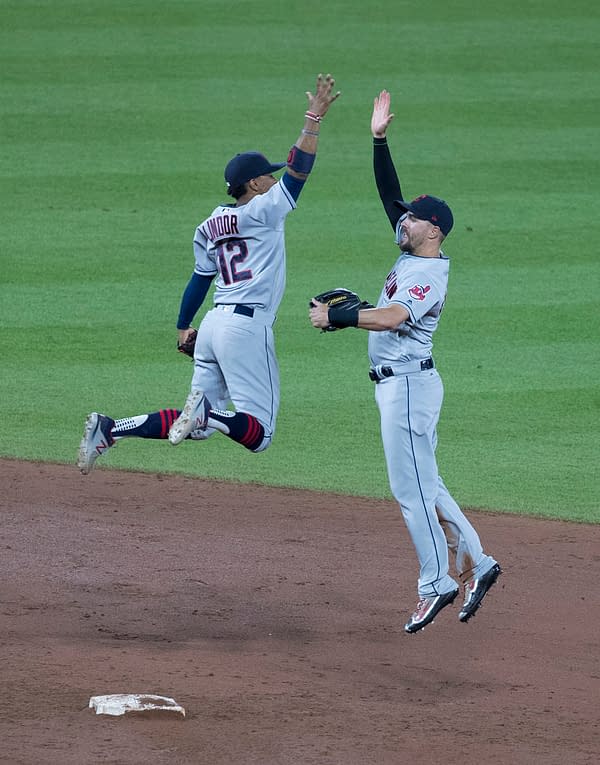 The AL Central is the worst division in baseball, and will again be won by the Cleveland Indians. They are starting the season rough, with Francisco Lindor on the injured list and other key pieces banged up. However, they sport the best rotation in baseball, and that will be enough to carry them through. Beating up on the likes of the Royals, Tigers, and White Sox all year will always help. The question is: is winning the division every year and losing in the first round enough to keep the fans interested? The Twins will give them a push, but lack the pitching depth to keep up. Look for them to be players at the trade deadline to try and get over the Cleveland hump. After swinging big and missing on all of the big free agents in the offseason, the White Sox hype train never left the station. If their star prospect Eloy Jimenez can provide a spark, they may finish around 75 wins. That is a big if though. The Royals and Tigers are in the start of rebuilds still and will be non-factors this season. Both have young talent to showcase however, and getting them at-bats and innings on the mound will be crucial.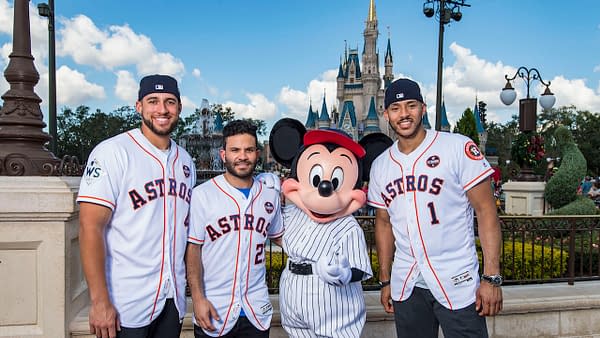 Finally, the AL West will belong to the Astros, as it has the last few years and will for the foreseeable future. They lost Charlie Morton and Dallas Keuchel, but still have Gerrit Cole and the newly extended Justin Verlander, and the best order 1-9 in baseball will propel them to October. The A's and Angels will be right in the thick of the Wild Card chase, but the Angels lack pitching and the A's got there last year and can by all means win 90+ again this year. The top 3 teams in the west will be fun to watch at all times this year. The Rangers and Mariners however will not. The Rangers are kind of lost in a quasi-rebuild, to where I am just not sure where they are going, and the Mariners are just starting their big rebuild. The Mariners have enough veterans on the roster after their big roster sell-off in the off season to win some games, but they won't contend.
AL East: New York Yankees
AL Central: Cleveland Indians
AL West: Houston Astros
AL Wild Cards: Boston Red Sox, Tampa Bay Rays
AL Divisional Round: Yankees over Indians, Astros over Red Sox
AL Championship: Yankees over Astros
AL MVP: Aaron Judge
AL Cy Young: Trevor Bauer
AL Rookie of the Year: Vladimir Guerrero Jr.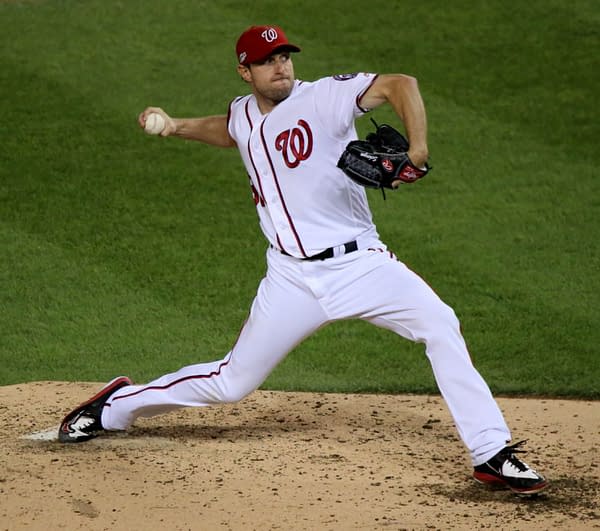 Over in the NL East, four teams will pound away all season in the second most competitive division in baseball. The big news in the offseason was superstar Bryce Harper jumping ship from Washington to sign a 13-year $330 million dollar deal with the Phillies. Weirdly, I think Washington is actually better off. They have a budding star in Juan Soto and rookie Victor Robles, and with a pitching staff anchored by Max Scherzer they are set up to really make a leap this year. Harper and the Phillies Will be right there, along with last years East winner the Braves. Their young talent will continue to get better this year, with Ronald Acuna Jr. taking his place as one of the biggest stars in the game. And yes: the Mets will start off something like 9-1 and send us all to our computers to write our "The Mets are for real THIS time" posts, but as always they can never stay healthy. If, and it is a big if, they can, they can threaten for October. There is a fifth team in this division, but the Marlins are terrible and at least three years away from being relevant again.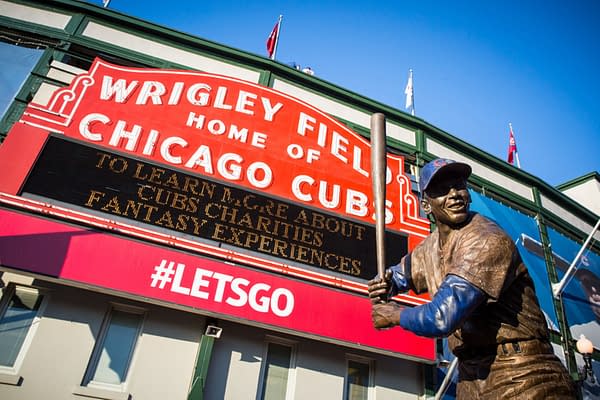 The NL Central will be the most competitive in baseball this year. Form Opening Day till game 162, these five teams will beat the hell out of each other all year, and it is going to be fun to watch. The Cubs come in almost as underdogs. After finally winning the World Series in 2016, and almost making it again in 2017, 2018 was maybe the most quiet 95 win season in a long time. They lost in the Wild Card round last year, this year they take the division. Their main rival last year, the Milwaukee Brewers, will drop off a bit this year and the Cardinals will take their place. They added Paul Goldschmidt in the offseason, and look for Jack Flaherty to become one of the best pitchers in baseball this year. They will take a Wild Card spot. The Brewers have all kinds of pitching questions, and they don't have many answers at the moment. Christian Yelich is a superstar, but it would be incredibly difficult to replicate their magical run from last September. Even the Reds and the Pirates bulked up a bit to compete this year, and if nothing else will play the role of spoilers for someone in this division in the fall.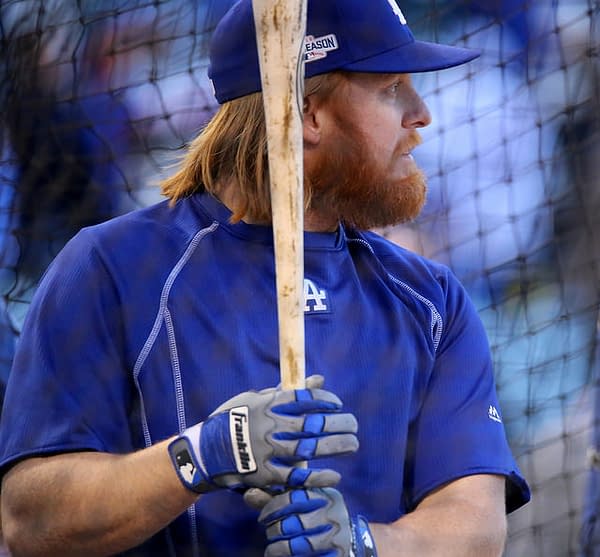 It seems boring to say that the Dodgers will win their seventh straight NL West crown, but they are going to win their seventh straight NL West crown. Even though Clayton Kershaw will start the year injured, they have six or seven legit starting arms throwing from the mound and a healthy Justin Turner will be joined by new signee A.J Pollack to bring another division title to LA. The Rockies did lose a couple key pieces this offseason, but they added Daniel Murphy and they did lock up Nolan Arenado long-term and can now focus on beefing up their bullpen staff at the July deadline to try and push for yet another Wild Card berth. The Diamondbacks and Giants are in rebuild mode, and all eyes will be on San Francisco to see if they move franchise icon Madison Bumgarner in July. This division is on notice however, as the San Diego Padres are going to make a huge leap this year. They signed Manny Machado in the offseason, and will shockingly carry top prospects Fernando Tatis Jr. and Chris Paddack on their Opening Day roster. Add them to last year big singing of Eric Hosmer, and with all of the other young talent they have coming through the pipeline, and they are set up to make a real run in the next few years. This year will be more of a feeling out process, but everything is looking sunny long-term in southern California.
NL East: Washington Nationals
NL Central: Chicago Cubs
NL West: Los Angeles Dodgers
NL Wild Cards: St. Louis Cardinals, Colorado Rockies
NL Divisional Round: Nationals over Cardinals, Dodgers over Cubs
NL Championship: Nationals over Dodgers
NL MVP: Nolan Arenado
NL Cy Young: Jack Flaherty
NL Rookie of the Year: Chris Paddack
As for the World Series, I made this exact same pick last year, but for different reasons. The Yankees will be a juggernaut, with really no big holes anywhere, but I see the young and hungry Nationals making a huge leap behind Soto and their pitching staff and taking the crown in seven games.
World Series: Washington Nationals over New York Yankees
Enjoy Opening Day everyone!