'Brooklyn Nine-Nine' Season 6, Episode 8 "He Said, She Said": An Arresting #MeToo Take [PREVIEW]
NBC's Brooklyn Nine-Nine is one of the best shows on TV today and when FOX canceled it last year there was a huge outcry from fans online. The cry was loud enough that the show was saved by The Peacock Network thirty hours after FOX announced that the show was canceled. We had to wait a little longer for the show to come back and now it's kicking butt each week. We knew that Brooklyn Nine-Nine was going to tackle #MeToo the same way they tackled police discrimination against minorities. Directed by star Stephanie Beatriz, the title of the episode 'He Said/She Said' is, unfortunately, an all too common situation when it comes to the #MeToo movement.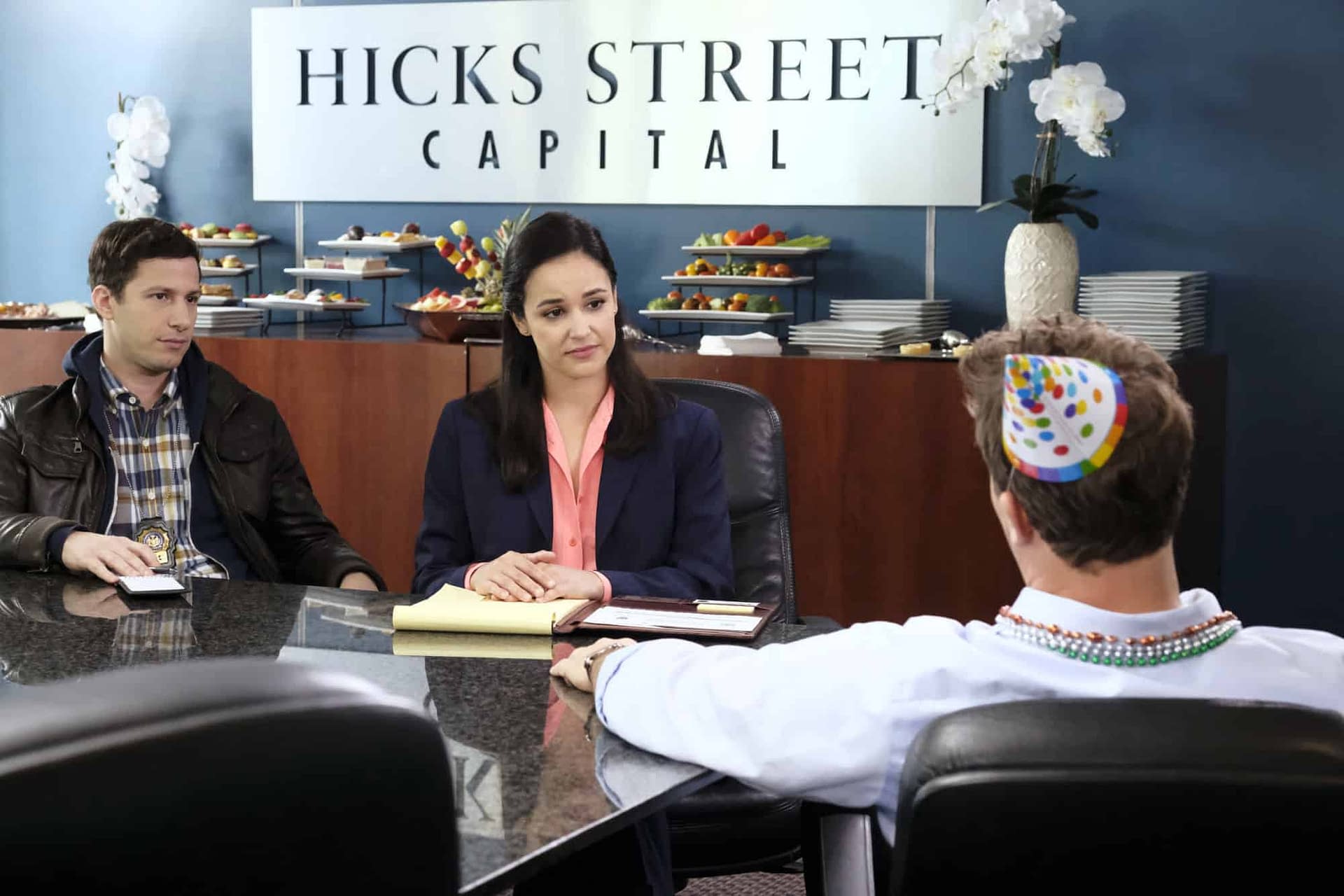 Brooklyn Nine-Nine season 6, episode 8 "He Said, She Said": Jake and Amy investigate a difficult "he said, she said" case. Holt becomes suspicious after learning his lifelong arch nemesis died in a prison transport accident.
Beatriz also shared a short statement with the media when NBC released screeners for the episode, detailing her intentions when it came to tackling such tough subject matter.
I'm thrilled for you to see this episode of "Brooklyn Nine-Nine" and, in particular, the performances of Andy Samberg and Melissa Fumero, which are honest, real and moving.

I was honored to be in a position to allow them creative space and safety in which to work. The topic of #MeToo is not an easy one to take on, especially in a sitcom setting.

Don't get me wrong, this isn't a "very special episode." It is, I believe, "Brooklyn Nine-Nine" doing what it does best: subtly discussing social issues through a multifaceted and complex lens while taking you on a comedy joyride.

I really hope you enjoy it.

Best,
Stephanie Beatriz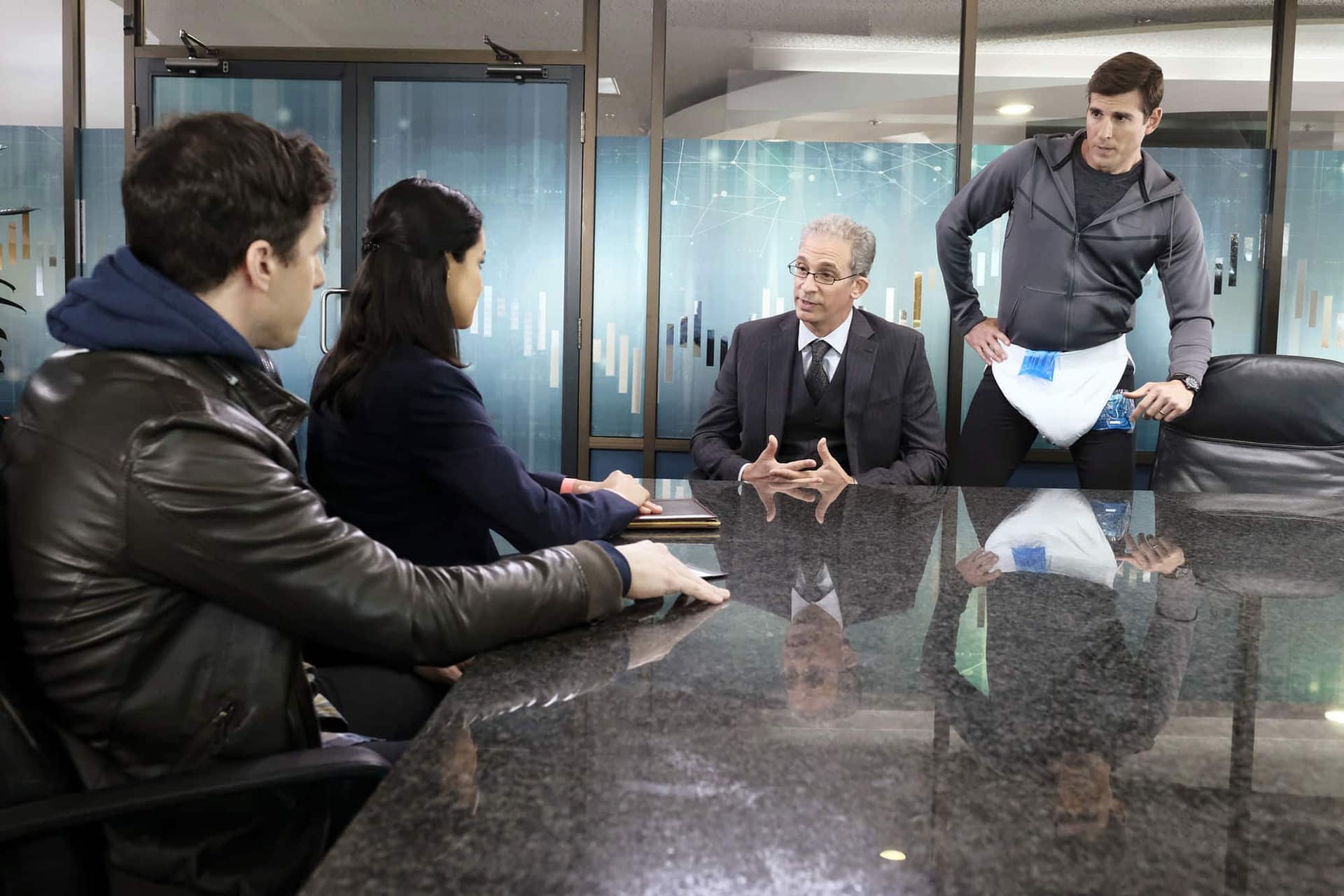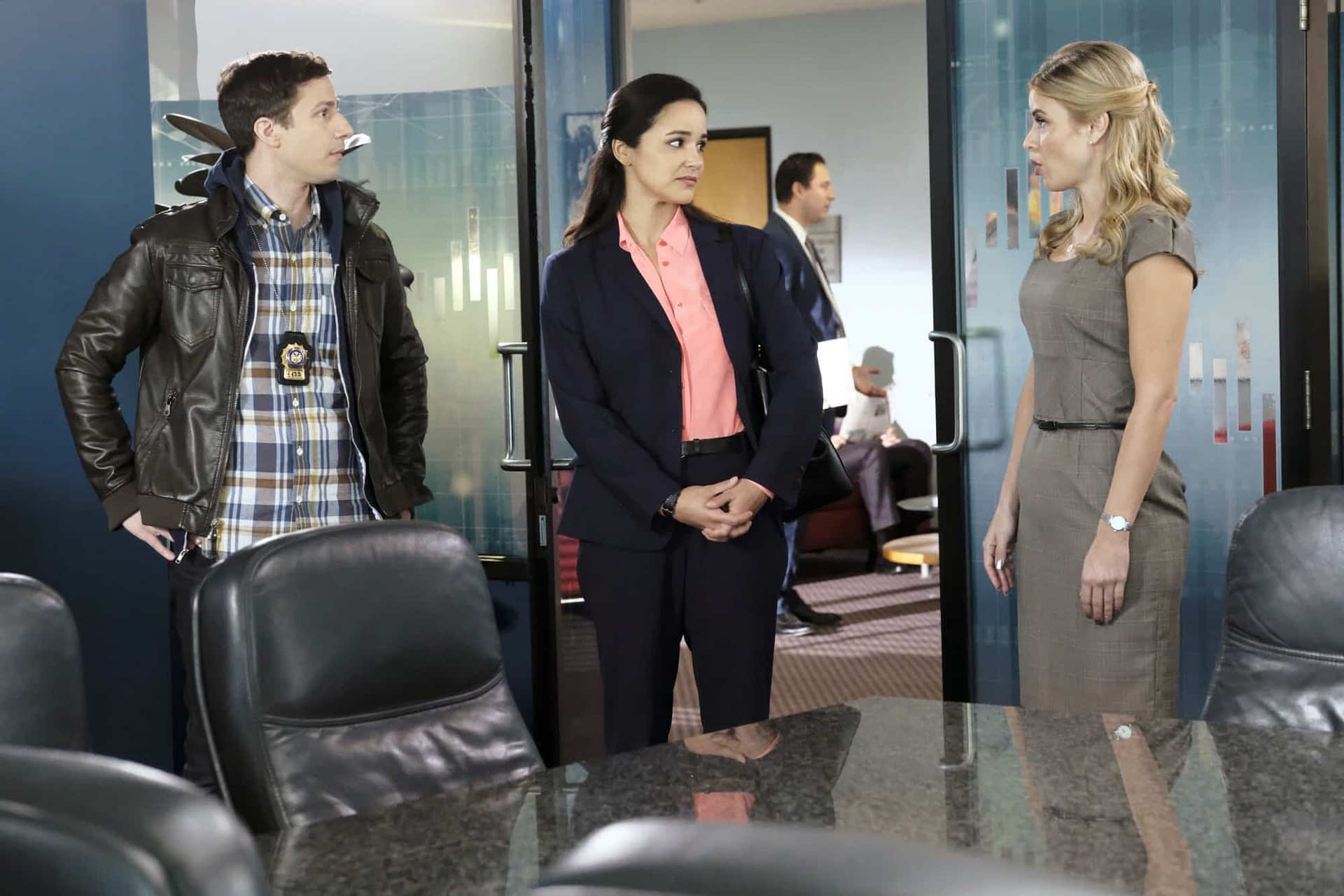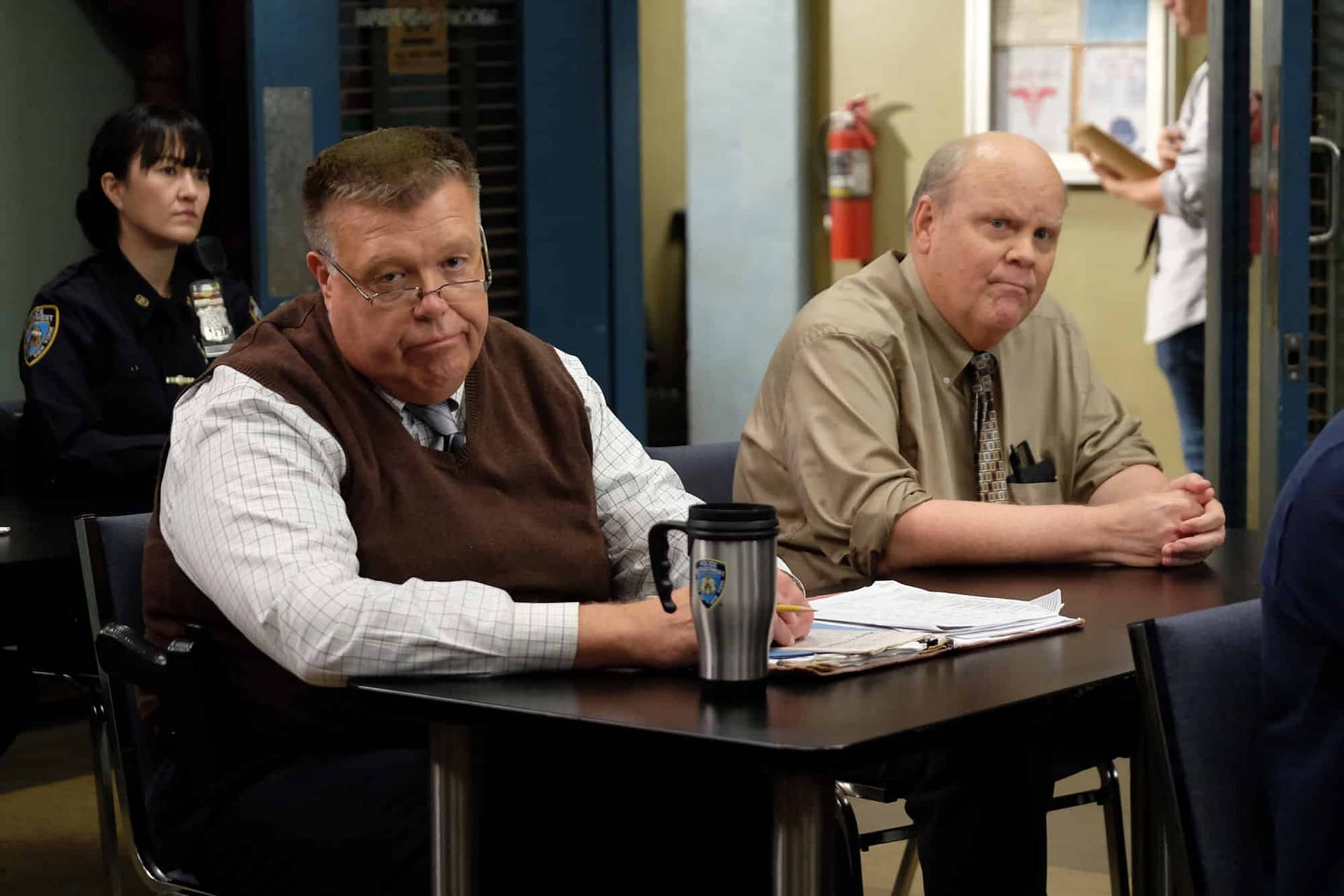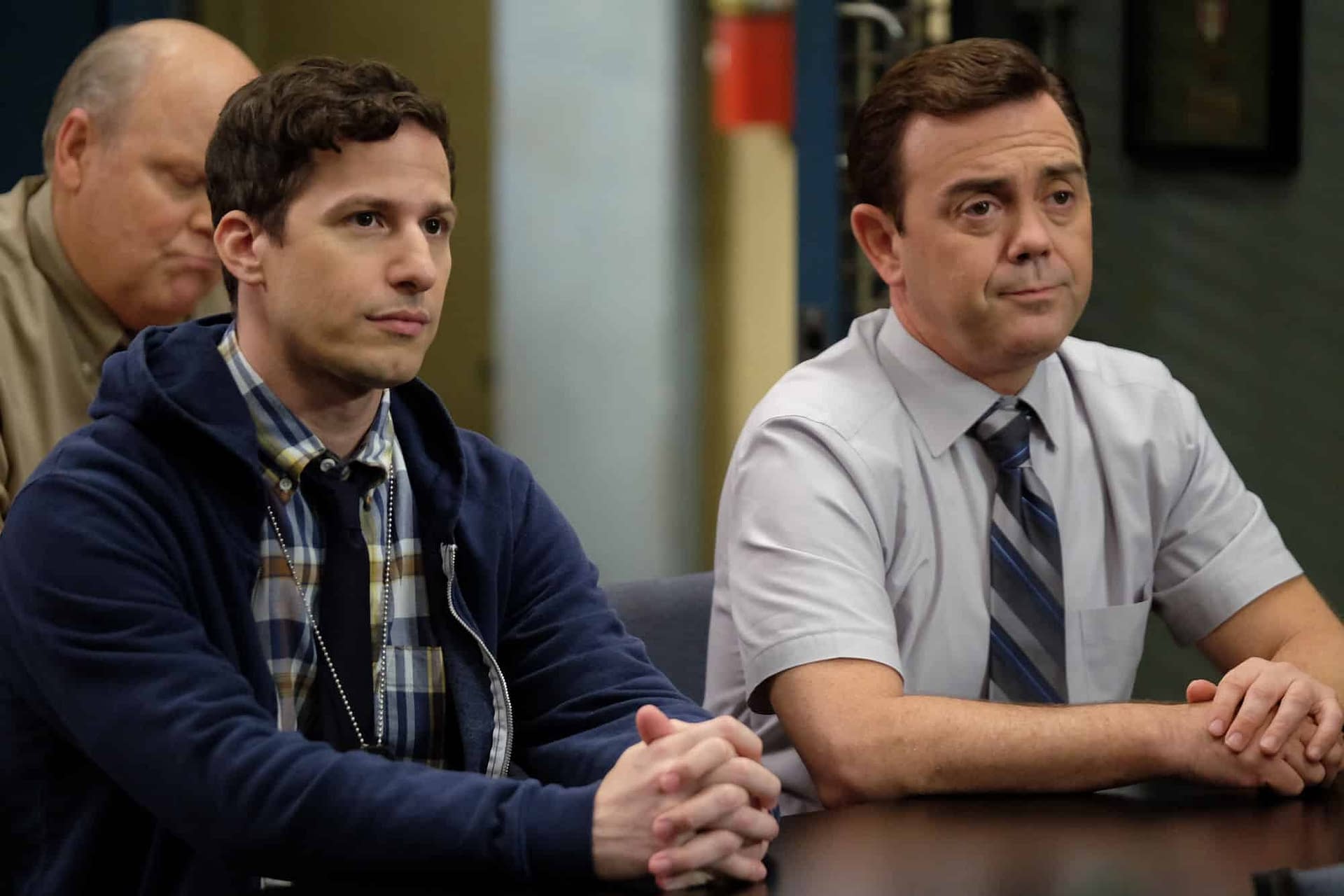 https://youtu.be/HblwLcAR4r4
Brooklyn Nine-Nine: Jake Peralta, an immature, but talented N.Y.P.D. detective in Brooklyn's 99th Precinct, comes into immediate conflict with his new commanding officer, the serious and stern Captain Ray Holt.
Brooklyn Nine-Nine stars Andy Samberg, Andre Braugher, Stephanie Beatriz, Terry Crews, Melissa Fumero, Joe Lo Truglio, Chelsea Peretti, Dirk Blocker, and Joel McKinnon Miller. New episodes air on Thursdays at 9/8c on NBC.