Bruce Campbell Will Host New 'Ripleys Believe It Or Not!' Series
While it's not the Oscars, Bruce Campbell will be hosting a new series for the Travel Channel!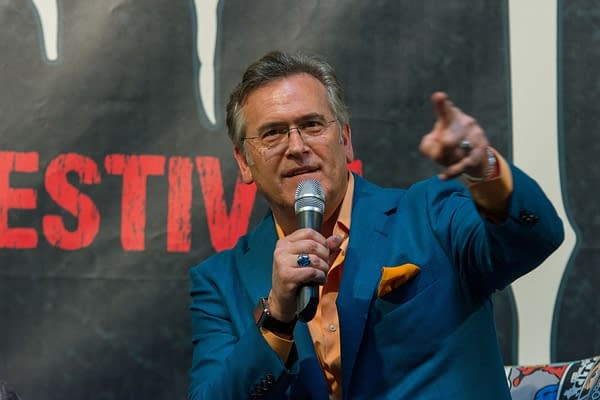 A new version of Ripley's Believe It or Not! is currently filming in Orlando, and Campbell will be the featured host on the television show when it airs on The Travel Channel sometime later this year.
There was even an official trailer released for it:
Executive Vice President of Intellectual Property at Ripley's Believe it or Not! Norm Deska said:
"Ripley's Believe It or Not! has a long history of television shows, dating back to the first one hosted by Robert Ripley himself in 1949. We could not be more excited to return to television in 2019 with an all-new show on the Travel Channel"
Ripley's celebrates 100 years in 2019, and according to the Orlando Sentinel, the series will consist of 10 episodes (which are filming currently).
Tavel Channel General Manager Jane Latman said:
"Travel Channel fans have an insatiable curiosity about the world and sharing this wonderful and weird series with the next generation of fans is a thrill. This entirely new version of Ripley's is a fresh contemporary approach to the odd and unusual and will be jam-packed with larger-than-life characters, cool facts, history and science."
Campbell said of the opportunity in a statement:
"As an actor, I've always been drawn toward material that is more 'fantastic' in nature, so I was eager and excited to partner with Travel Channel and Ripley's Believe It or Not! on this new show. And because amazing things happen all around the world, we should have no shortage of unbelievable stories to share with a fresh new audience."