CBS Gives Early Renewal to Young Sheldon
In what won't be a surprise to many, CBS has given an early renewal to their freshman spinoff series Young Sheldon. The Big Bang Theory prequel is only 10-episodes into its run and it's the top new comedy and second overall new series. It also ranks third among all scripted series in the demo, behind only Big Bang Theory and This Is Us. So, it's doing pretty well.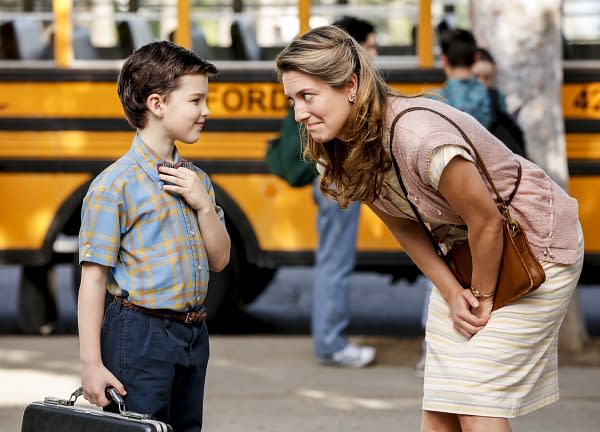 CBS Entertainment president Kelly Kahl said in a statement:
"Young Sheldon has made a huge impact on our schedule in the short time it's been on the air. While the show's DNA is clearly rooted in The Big Bang Theory, Young Sheldon has staked out its own place in the TV universe with a unique creative tone, brilliant writing and a gifted multi-generational cast. We can't wait to see [executive producers Chuck Lorre, Steven Molaro, Jim Parsons and Todd Spiewak]'s vision for how the Cooper family deals with Sheldon growing a year older… and smarter."
Young Sheldon focuses on the early life of BBT's Sheldon Cooper (Jim Parsons) and his mother. The series features Iain Armitage as the young genius and Zoe Perry in the role that was originally brought to life by Laurie Metcalf, Mary Cooper.
Young Sheldon airs Thursdays on CBS.
Source: TVLine