At the Channel 4 2020 launch this morning, in the very fashionable Wild By Tart cheek by jowl to Victoria station, we got a first clip of the upcoming return of Channel 4 sitcom The Windsors, featuring a satirical version of the Royal Family. Filmed over the last few months, Channel 4's Ian Katz seemed especially pleased with once scene that seemed to predict current events with startling accuracy.
Featuring their versions of Prince Harry played by Richard Goulding and Meghan Markle played by Kathryn Drysdale, the scene played out thus:
Meghan: I'm fed up of Being commodified by the British press. I want us to relocate to America.

Harry: Okay. Where is it?
Series 3 of The Windsors will broadcast on Channel 4 very soon.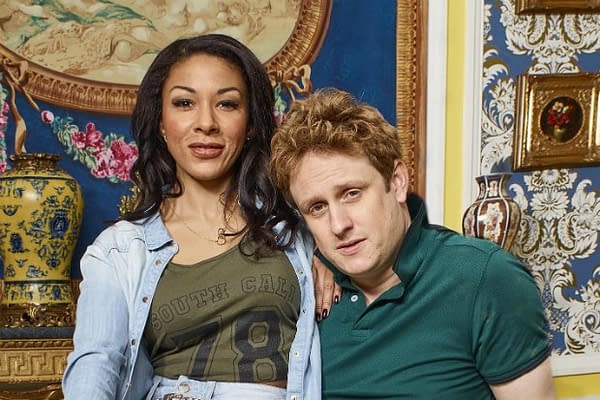 Enjoyed this article? Share it!