Cloak and Dagger Season 2: First Teaser Features Mayhem
Cloak and Dagger was one of the bright spots of 2018. No one thought it was going to be any good, mostly because of the Network and the audience it appeared to be shooting for. So imagine the surprise of everyone that the show was one of the stronger entries in the Marvel TV universe. While the blood is in the water for most of Marvel TV these days Freeform decided to renew Cloak and Dagger long before the mass cancellations. The premiere is set for April 4th and Freeform and Marvel have dropped the first teaser trailer.
This is mayhem.

Marvel's #CloakAndDagger Season 2 premieres Thursday, April 4 on @FreeformTV. pic.twitter.com/KFPNjAkZ2U

— Cloak & Dagger (@CloakAndDagger) February 14, 2019
We also have a poster that was shared a few weeks ago. We can expect green to be a running theme for this season considering we're getting Mayhem as a villain.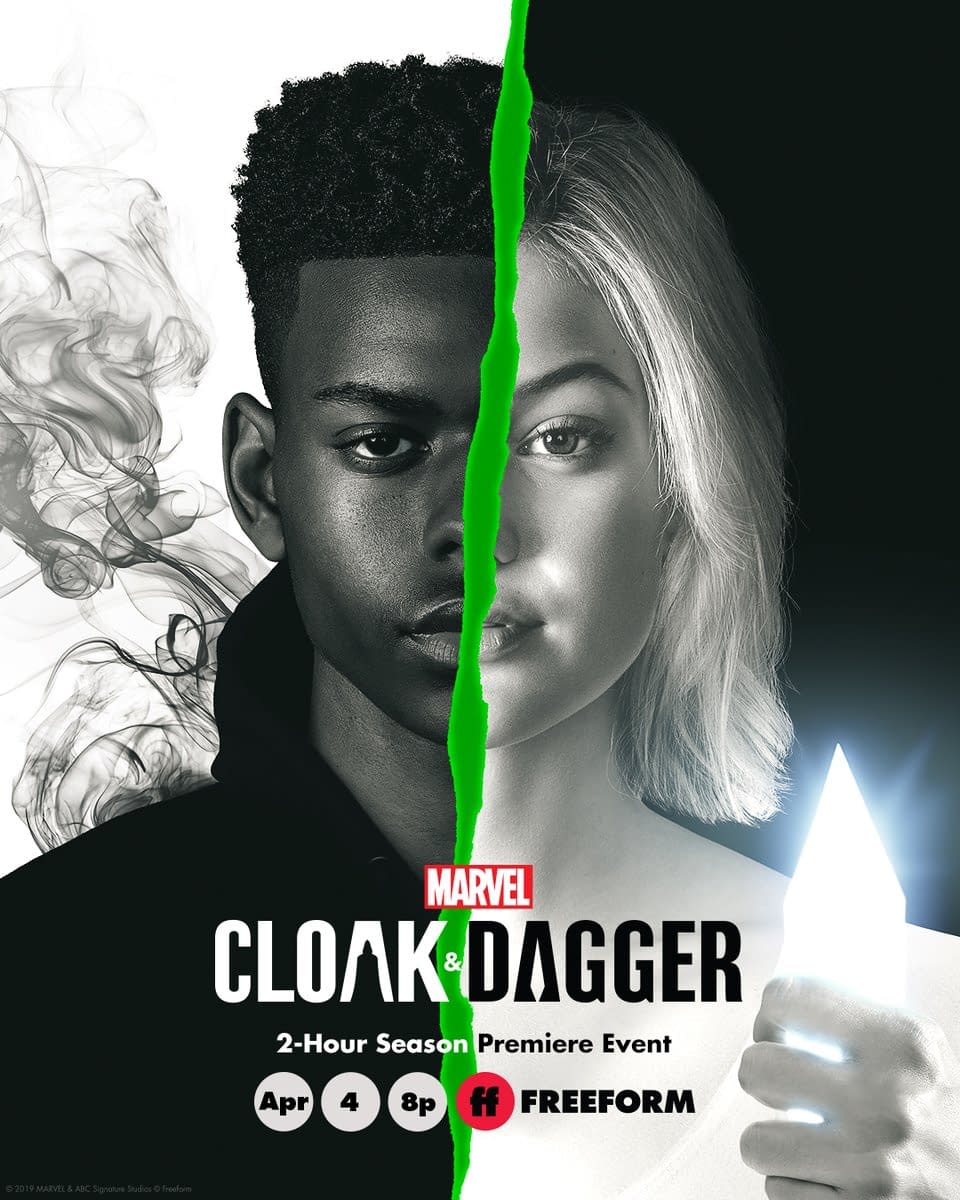 We get another season of this fun little corner of the Marvel universe, but will it be left standing once the credits roll? We'll have to see but strong ratings and numbers could save this one from the bloodbath.
Two teenagers from very different backgrounds find themselves burdened and awakened to newly acquired superpowers while falling in love.
Cloak and Dagger, created by Joe Pokaski, stars J.D. Evermore, Olivia Holt, Aubrey Joseph, Miles Mussenden, Gloria Reuben, and Andrea Roth. It will return to Freeform for season two on April 4th while season one is currently streaming on Hulu.