CNN Says A Final, FINAL Season of 'Anthony Bourdain: Parts Unknown' is Coming
It would appear that CNN is planning to air additional 'final' episodes of the late Anthony Bourdain's series, Parts Unknown. The presenter (he was so much more than that, but calling him simply 'former chef' seems disingenuous) sadly took his own life in June of 2018 while filming an episode in Paris.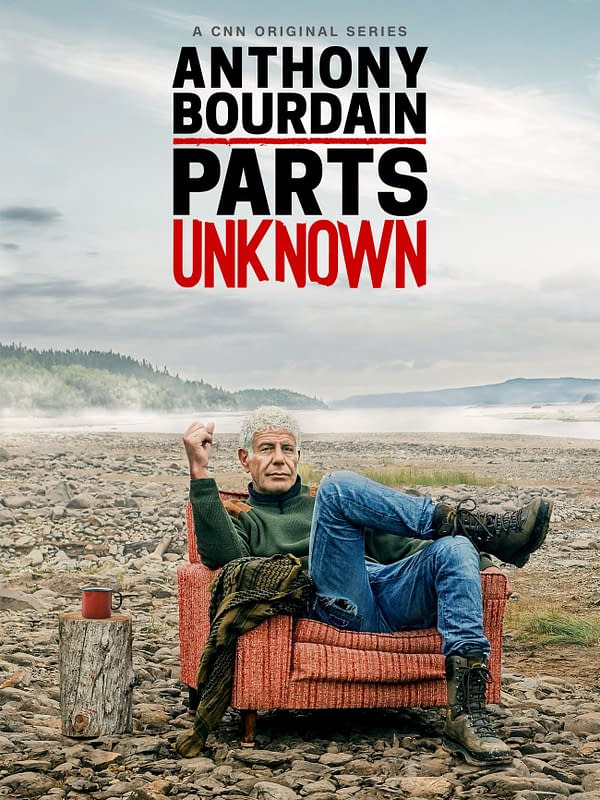 Executive Vice President of Talent and Content at CNN Amy Entelis spoke to the Los Angeles Times about the decision to air this episode of the series, completed with both Bourdain's signature narration (as well as additional posthumously completed ones). It'll be his trip to Kenya with W. Kamau Bell, who hosts CNN's United Shades of America which airs following Parts Unknown on the cable news network's Sunday night programming.
Entelis revealed that there are additional episodes that have been put together by Zero Point Zero, Bourdain's production company, which will also air. Using audio of Bourdain recorded while shooting on location and follow-up interviews (which are also being shot) will help tie elements of the remaining programs together.
"Each one will feel slightly different depending on what's gathered in the field. They will have the full presence of Tony because you'll see him, you'll hear him, you'll watch him. That layer of his narration will be missing, but it will be replaced by other voices of people who are in the episodes. What Tony did was inimitable. What we want to do is find a show that captures what Tony is all about. It might be a very different show and look nothing like 'Parts Unknown.'"
Apparently the final FINAL episode of Parts Unknown will revolve around cast and crew talking about the making of the series, utilizing outtakes and behind-the-scenes footage. Entelis said this final episode will also focus on "how Tony affected the world," drawing on fan reactions to his program and sidekicks and friends who appeared on the series.
As a huge Bourdain fan, I'm both happy and sad about this decision. I'm happy to have more of his storytelling, but heartbroken at the reminder of his loss.
We'll let you know when an air date is revealed for the final Parts Unknown season.