"Crashing" is "Fleabag" Creator Phoebe Waller-Bridge's "Lost" Series Gem
I recently discovered Crashing, the forgotten sitcom that Fleabag creator Phoebe Waller-Bridge created and wrote. Most of us are familiar with Waller-Bridge as the insanely talented writer and actor responsible for the brilliant series Fleabag and Killing Eve.
The former's premiere on BBC3 in 2016 heralded Waller-Bridge's arrival as a singular talent. She displayed a unique skill in transgressive, intense, emotionally messy comedy about female sexuality and relationships. It broke the 4th wall, deconstructing sitcoms and chicklit tropes for maximum irony and painful comedy.
When the show premiered on Amazon Prime Video in the U.S. months later, it brought her exposure to American audiences and the rest of the world. Under her watch as showrunner for Killing Eve, the seris' 2018 debut delivered a one-two punch, establishing her as the most exciting writing-acting talent of recent times. Makes sense why Daniel Craig requested her services for rewriting the script of the latest James Bond movie.
There's actually another series that Waller-Bridge wrote which premiered in 2016, a few months before Fleabag did: Crashing.
Phoebe Waller-Bridge's "Lost" Early Work
Crashing is about six horny twenty-somethings living together in a disused hospital under new "property guardian" laws in the UK. The rules let them live in old buildings to keep them in good condition in exchange for very cheap rent.
Waller-Bridge created the show, wrote all six episodes, and stars in it as well. She plays Lulu, a childhood friend of tenant Anthony who moves into the hospital to be closer to him. Anthony is in a relationship with the uptight and high-strung Kate – but might have feelings for Lulu. Sam is the horny tenant constantly talking about sex who becomes friends with the shy Fred because he's secretly gay and in denial. Melody is the edgy French artist who becomes fixated on middle-aged and divorced Colin, Kate's co-worker who moves into the building.
Crashing did not set the world on fire the way Fleabag did. In fact, it seems to have been largely forgotten. I didn't even know it existed until a few months ago when it showed up on Netflix. Like Fleabag, Waller-Bridge originally wrote it as a play.
Crashing is as technically accomplished as any sitcom you can find on British television. Perhaps it stays too much within the colouring lines of standard sitcom tropes and structures. Waller-Bridge works under the constraints and structures of a conventional sitcom format and restrains herself. The show lacks the edge of Fleabag and never got a second series. It didn't stand out as much as Fleabag did. It was ultimately just another sitcom about horny twenty-somethings and their sexual "To Be or Not To Be…" lives.
Crashing shares themes and tropes with Fleabag – embarrassment, shamelessly uncensored horny sex talk, sex as an emotional crutch, emotional denial, and sexual avoidance, saying inappropriate things at the worst time, bodily functions, awkward situations that escalate into outright farce. Fleabag would push these ideas even further.
The British Female Comedy Wave
Crashing and Fleabag are part of the trend of female-driven sitcoms that began with Sharon Horgan's Pulling in 2006. That was the first of the UK sitcoms that pushed the envelope in turning messy sexual and romantic situations into comedy and farce with a crazy directness and bluntness. Pulling was unique during its three-year run and was unceremoniously cancelled. Julia Davis' 2004 dark comedy Nighty Night, about a sociopath who convinces her husband he has cancer so she can chase the man of her dreams was also part of the trend.
Mykaela Cole's sitcom Chewing Gum (also on Netflix), about sex and coming-of-age in a council Estate in South London, is part of the trend. Chewing Gum was also adapted from a one-woman play. Davis took the female-driven sociopathic dark comedy even further with 2018's Sally4Ever, which was shown on HBO in the US.
"Crashing" is the Missing Link
Crashing can be seen as an apprentice work. The media and PR agents like to present the myth of a unique genius who just shows up out of the blue and fully formed – but that usually isn't true. Everyone has to start somewhere and make their "mistakes" before they create the good stuff. Crashing feels like the show where Waller-Bridge learned the rules of TV writing before she could bend and break them to unleash the innovation of Fleabag.
Crashing does not lessen the impact or brilliance of Fleabag. It shows the missing stepping stone in Waller-Bridge's evolution as a comedy storyteller – and viewers are all the better for it.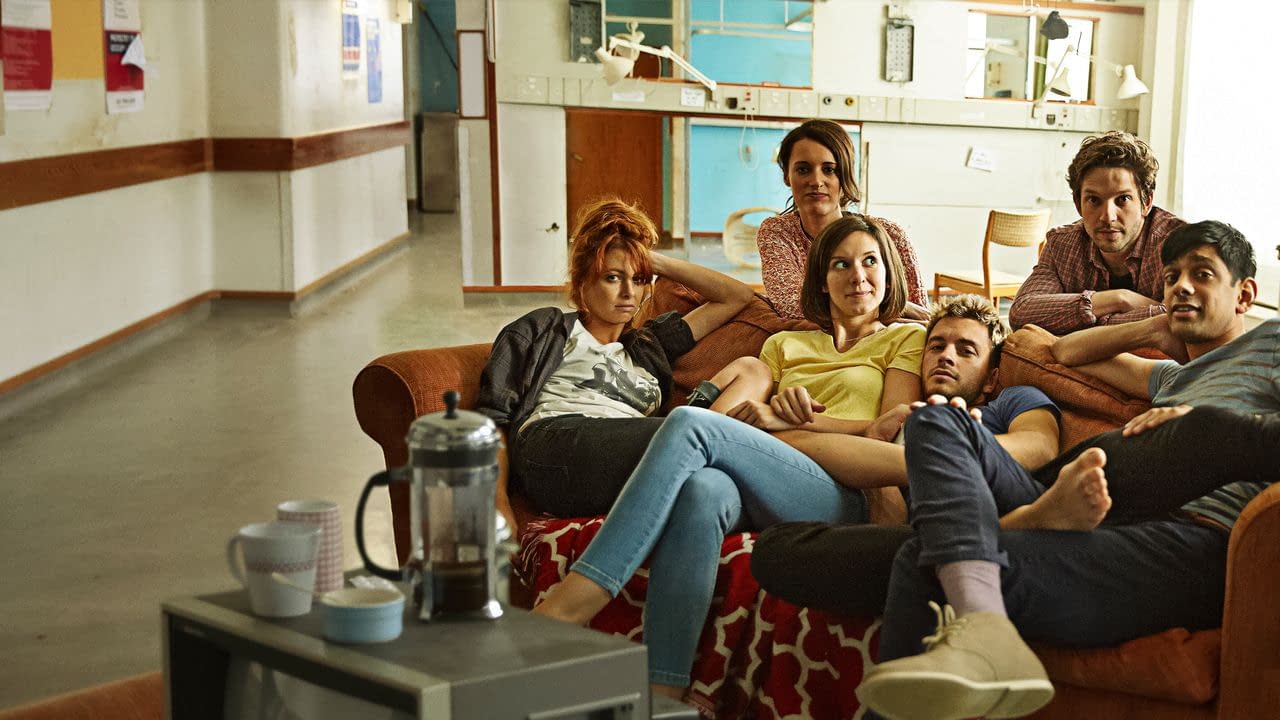 Crashing is now streaming on Netflix.
---
---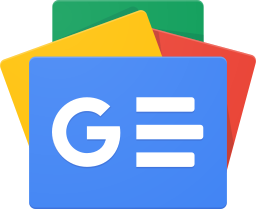 Stay up-to-date and support the site by following Bleeding Cool on Google News today!