Crunchyroll Announces Sarazanmai and More Spring Series Debuts
Chances are, if you're looking for fresh anime content, you've been finding a lot of it on Crunchyroll. The animation streaming giant is pulling out all the stops this month with new spring series debuts, with everything from baseball centered dramas to kappas fighting the living dead!
Here's a look at a couple of the upcoming releases coming to Crunchyroll:
Sarazanmai
Debuts 4/11/2019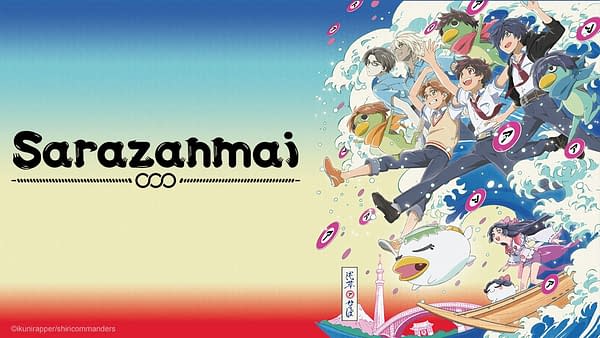 Synopsis

: The setting is Asakusa. One day, second-years in middle school Kazuki Yasaka, Toi Kuji, and Enta Jinnai meet Keppi, a mysterious kappa-like creature, who steals their shirikodama and transforms them into kappas. "To return to your original forms," Keppi tells them, "you must fight the zombies and take the shirikodama from them." Can the boys connect with each other and steal the zombies' shirikodama?! At the same time, something is happening at the police box where Reo Niiboshi and Mabu Akutsu work. This is the story of three boys who can't connect with someone important to them, learning about what it truly means to do so.
Bungo Stray Dogs: 3rd Season
Debuts 4/12/2019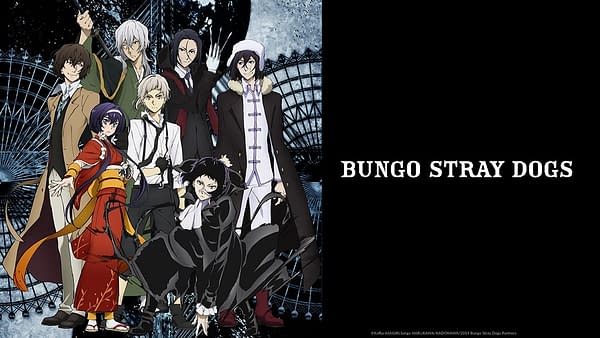 Synopsis

: The White Tiger and the Black Beast – Nakagawa Atsushi and Akutagawa Ryunosuke's fight against Francis F. brings an end to the great war against the Guild. Life goes on as normal in Yokoyama, thanks to the continued truce between the Armed Detective Agency and the Port Mafia, who, together, saved the city from ruin. But there are still rumors of Guild stragglers and other crime organizations making their way in from abroad. Meanwhile, Dazai Osamu had premonitions of another impending disaster. Lurking in the darkness is the Fyodor D., leader of pirate organization Rats in the House of the Dead, his dreadful plans on the verge of execution.
…..
There's even more anime action and mayhem on the way, we'll keep you updated on all the action!