The final season of The Originals is being moved up and given a different time slot. The fifth season premiere of the Vampire Diaries spinoff will take place on Wednesday, April 18th at 9 p.m. ET following the musical episode of Riverdale. It was originally planned to launch two days later, on Friday April 20th.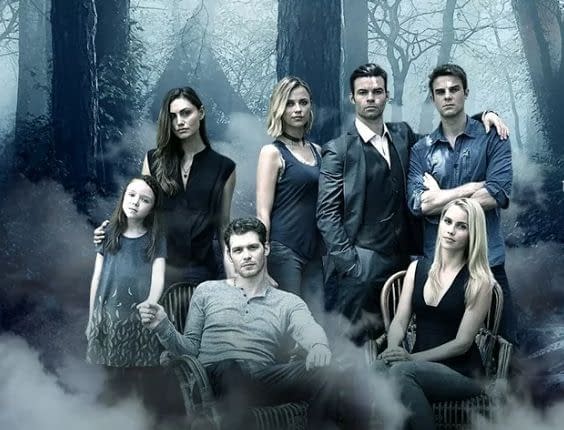 The reason for the move is the incredibly poor showing for the newest CW series, Life Sentence. The series stars Lucy Hale as Stella, a woman who had been living her life with terminal cancer only to find out she's cured and now has to live with all the choices she made when she though there was no tomorrow. Not to be confused with No Tomorrow, one of the CW's failed series last year about the coming end of the world. Life Sentence didn't get off to a great start, but the fourth episode scored the dreaded 0.1 rating in its demo, which is pretty much the kiss of death for a CW series. There will be a new episode of the series on April 4th and then the show will move to Fridays at 9 p.m. starting April 27th.
These changes will also impact the season finales of Jane the Virgin, now to air on Friday, April 20th, and Dynasty which will air Friday, May 11th.
Source: TVLine
Enjoyed this article? Share it!