"Dark Side of the Ring": Chris Jericho-Narrated Season 2 Topics Include Chris Benoit, Owen Hart, "Brawl for All"; Chris Gethard Hosting After-Show [TRAILER]
The bell is ready to ring this month on the second season of Vice's Dark Side of the Ring, with the pro wrestling docu-series returning on March 24, at 9 p.m. ET/PT. with a two-hour premiere (airing weekly on Tuesdays at 10 p.m. ET/PT following). AEW star and WWE alum Chris Jericho will narrate, with Chris Gethard set to host a weekly after-show following, at 11 p.m. – with a rotating panel of professional wrestlers and others from the entertainment industry.
The series isn't wasting time raising eyebrows and courting online reaction with its premiere subject: the late Chris Benoit, who murdered his wife, Nancy Benoit, and son, Daniel, in 2007 before killing himself. Along with detailing the events that lead up to the tragedy, the opener will also feature interviews with Benoit's family and friends – including his other son, David, and Nancy's sister, Sandra Toffoloni.
The second season of Dark Side of the Ring will also feature:
● the murder of Dino Bravo;
● the "Brawl for All" tournament that led to career-ending injuries;
● the career of ECW star New Jack;
● David Schultz's violent run-in with a 20/20 reporter;
● the death of Nancy Argentino, Jimmy Snuka's girlfirend;
● the story of tag team wrestling legends Hawk and Animal: The Road Warriors;
● Herb Abrams' attempt to build a wrestling empire;
● the story of Owen Hart's death during a WWE pay-per-view.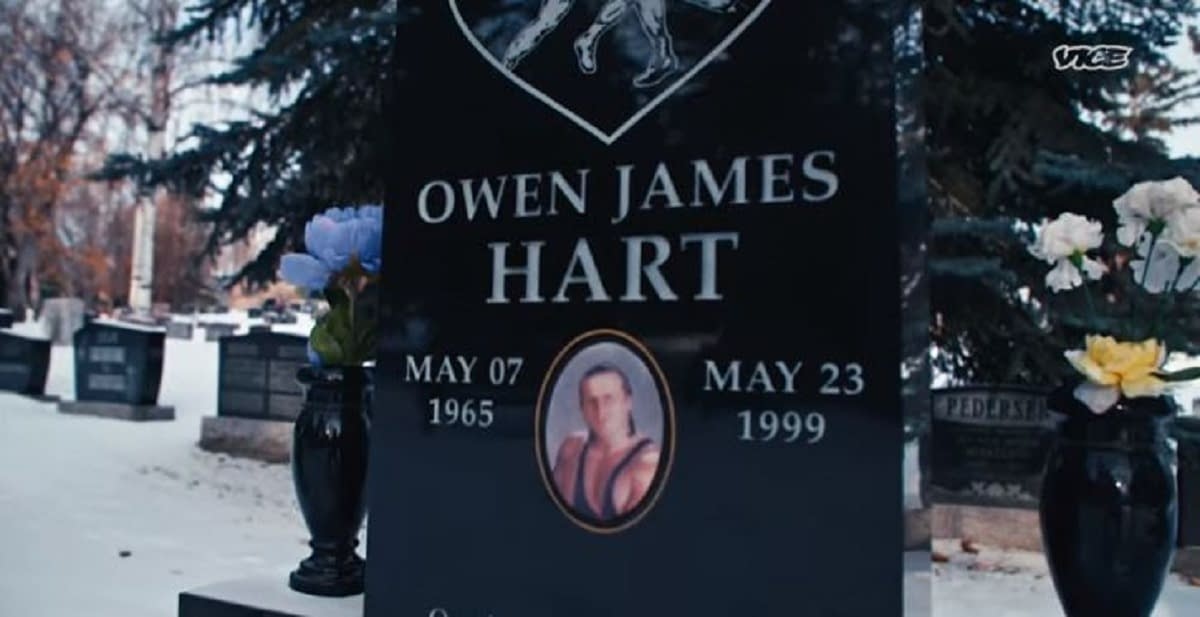 "As lifelong fans, we have always been fascinated by the behind-the-scenes, human stories of the world of professional wrestling. For our second season we're going even deeper into its secretive past. Many wrestlers and family members we interviewed have never spoken out before. Our series seeks to help bring closure to their stories."

– Evan Husney & Jason Eisener, Executive Producer
Along with serving as executive producers, Evan Husney will also serve as show writer, with Jason Eisener directing. Catherine Whyte, Naveen Prasad, and Vanessa Case also serve as executive producers, with Alex McIntosh producing. Tara Nadolny is the supervising executive for Vice TV, with the series produced by Vice Studios.