Legends of Tomorrow Season 3: The Show is Casting a Young Barack Obama
DC's Legends of Tomorrow may be adding to their Presidential collection later this season. The series has already featured Lyndon B. Johnson and George Washington, and now TVLine is reporting that they plan to bring in the 44th president, Barack Obama.
An upcoming episode of season 3 will feature a teenage version of the recent president set back in the '70s when he attended Occidental College. The episode is being written by Keto Shimizu and James Eagan.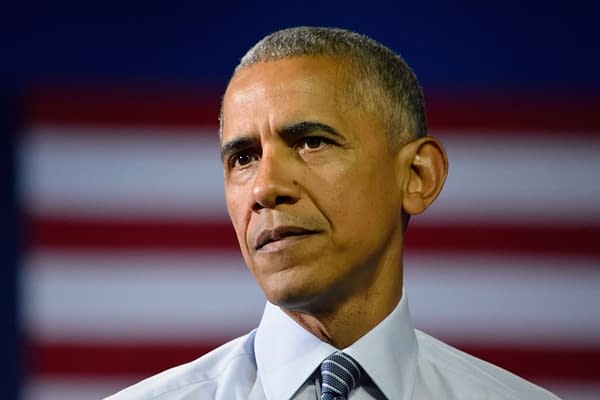 Casting to play the teenage Obama is currently under way with the schedule to film in February and air in April, meaning it will be one of the last two episodes of the season as the season finale is set to air April 9th. Could he have something to do with Mallus's master plan?
The president is a known comic fan and reader, having professed his love of Spider-Man and Conan comics as a kid. Now a year out of the White House, Obama recently appeared in the new David Letterman interview series on Netflix, My Next Guest Needs No Introduction with David Letterman. If he has time for that, maybe he has time to make a cameo in the episode itself. I definitely think Marc Guggenheim should at least ask.
DC's Legends of Tomorrow returns February 12th at 8 p.m. ET on the CW.